Radio Facts: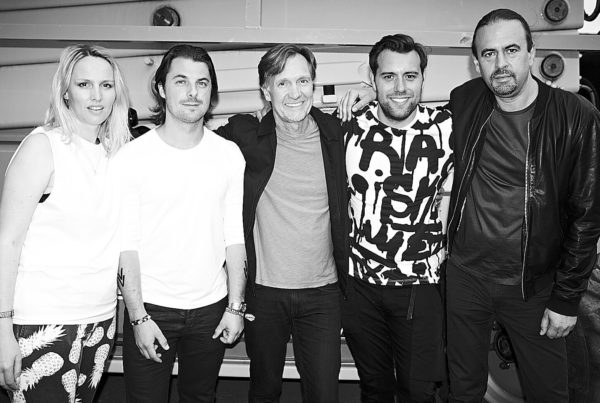 UNIVERSAL MUSIC PUBLISHING SCANDINAVIA RENEWS EXCLUSIVE GLOBAL DEALS WITH
AXWELL AND SEBASTIAN INGROSSO
Universal Music Publishing Scandinavia has extended its exclusive global publishing agreements with Axwell and Sebastian Ingrosso, it was announced today by Martin Ingestrom, President UMP Sweden / Senior Vice President Nordic Region UMPG. The deals encompass both of their catalogs, including their work as the EDM superstar act Swedish House Mafia, as well as all future works. Jonas Wikstrom, Senior Creative Director of UMP Scandinavia, was instrumental in originally signing them to the company in 2003. As hugely successful artist/producers, Axwell and Sebastian Ingrosso have each emerged with successful solo careers, both independently and as collaborators. Now working together as the duo Axwell/\Ingrosso, the duo is signed to Virgin in the U.K. and Def Jam in the U.S. In 2014 they released their first single "Something New," which was featured in the Beats By Dre commercial "#Soloselfie." The recently released their second single "On My Way," which features a music video directed by Christian Larson. Both of Axwell/\Ingrosso's singles were co-written by Universal Music Publishing songwriters Vincent Pontare and Salem Al Fakir.
Having just headlined at Coachella and the Ultra Music Festival in Miami, Axwell/\Ingrosso are currently on a U.S. tour. In addition, Axwell/\Ingrosso's single, "Sun Is Shining," is part on an upcoming major H&M commercial campaign viewable at: https://www.youtube.com/watch?v=HZ3aArrtQdQ
PHOTO: Pictured (from left): Amy Thomson (manager, ATM), Axwell, Martin Ingestrom (President of UMP Sweden / Senior Vice President Nordic Region UMPG), Sebastian Ingrosso, and Jonas Wikstrom (Senior Creative Director UMP Scandinavia).