Radio Facts: Radio Facts: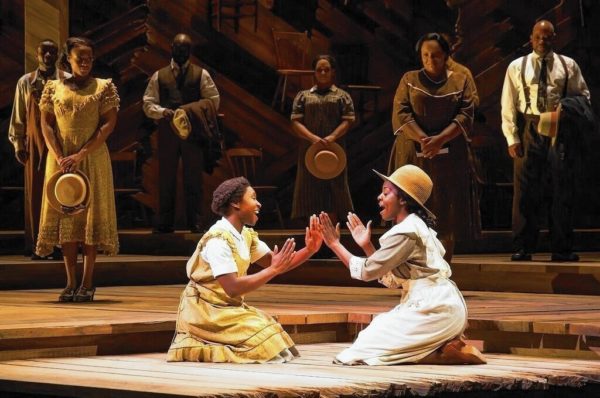 WBLS 107.5 FM, your #1 source for R&B, and 1190 wlib AM, your Praise and Inspiration station, are celebrating Black Music Month with an exclusive listener event, in partnership with the Tony Award Winning Musical, The Color Purple. On Monday, June 27th, WBLS' lenny green and WLIB's Erica Campbell, host of WLIB's newest syndicated morning show, will join lucky station winners for an intimate live performance and Q&A session with Tony and Grammy Award-winning singer Heather Headley, who is currently starring in The Color Purple as Shug Avery. The private event will commence with a special Talk-Back segment with some of the musical's cast. Tune to lenny green on WBLS at 9pm ET and Bishop Hezekiah Walker on wlib at 3pm ET all week long for your chance to win your-way-in to this exclusive live broadcast event!
"We're excited to host this event with Broadway's Tony Award-winning musical The Color Purple to celebrate Black Music Month," states Skip Dillard (WBLS and WLIB), Program Director of WBLS 107.5. "WBLS is historically the premier station serving African-Americans, so it only makes sense that we recognize and celebrate our music and heritage. Our listeners are huge fans of The Color Purple, so having Heather Headley and the cast join us is truly an honor."
Since 1979, the month of June has been recognized as Black Music Month. Throughout the month, WBLS and wlib are honoring past icons and legends-to-be with specialty programming on-air and online. From the influence of sound James Brown has had on Janelle Monáe, to Whitney Houston's roots in Gospel music, it is without a doubt how influential African-American music has been, demonstrating how classic R&B and hip hop music hits have been fused into today's music. Check out more from WBLS and WLIB's Black Music Month coverage here.