Radio Facts: Radio Facts: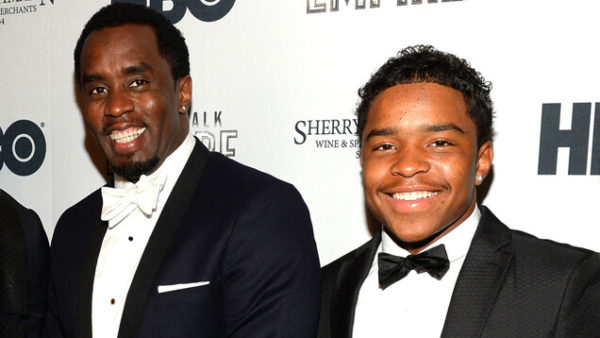 Sean "Diddy" Combs, P. Diddy, Puff, Puff Daddy, or whatever your prefer to call Mr. Combs, was taken from the UCLA campus to the LA County Sheriff's Department Inmate Reception center after swinging a kettlebell at his son's football conditioning coach, Sal Alosi.
Diddy's son, Justin Combs is on scholarship at UCLA as a red-shirt defensive back in his third year at the school. When Justin was first reported to be on scholarship a few years back, there a was a controversy surrounding that due to Justin coming from a rich home. When Diddy was asked if he was annoyed by all the attention his son's scholarship was receiving, he handle it quite well by saying,
"I wasn't annoyed at all," he said. "I kind of welcomed it, because if he's going to be doing what he's doing, if he's going to be in the city of L.A., he has to be able to handle the pressure. So I thought it was a great learning tool for him to be humble, handle it and go out there and prove himself on the field and prove himself at school."
Now that Justin is in his third year and the conditioning coach was allegedly letting him have it by screaming at him and allegedly kicking him out of the conditioning session, the daddy came out in Diddy and he allegedly went after the coach. This wasn't an immediate response as Justin returned to the coaches office later with his famous father to talk about what transpired.  The talk apparently escalated to the point Diddy and Coach Alosi got into an altercation.  At one point after the two men were separated, that is when Diddy allegedly picked up a kettlebell and swung it in the direction of an intern but that is according to a UCLA report.
Of course we were not there when it happened but if you have ever been a parent watching your kid play a sport you love, then you know how intense those situations can be.  Some parents can handle it when their kid is being scrutinized by a coach and some parents simply can't.  There are the scenarios where the coach goes too far as well.  Only time will tell what the real story is but until then, Hip Hollywood shared a few details about the story below. Check it out.