Radio Facts: Radio Facts: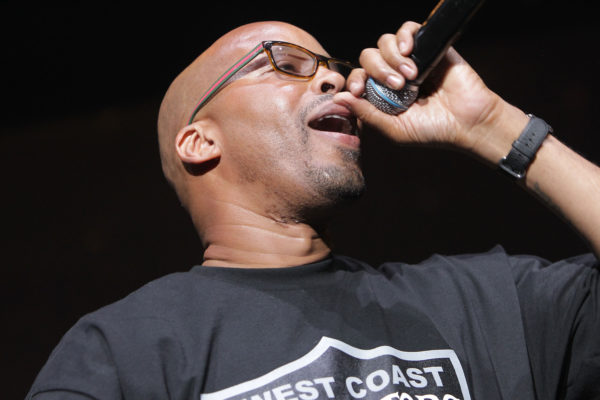 Fresh off the heels of the Coachella Valley Music and Arts Festival, Heineken® will once again bring the
Heineken House
interactive experience to the Outside Lands Festival in San Francisco on August 5 – 7. Consumers ages 21 and over can engage with Heineken in exciting ways with a weekend of premier performances from top artists and DJs, and unparalleled engagements and activations.
This year, Heineken will offer festival attendees a one-of-a-kind experience, as hip-hop legends Warren G and E-40 will reunite to perform their track Saturday, originally recorded with West Coast hip-hop pioneer, Nate Dogg, live for the first time ever on Saturday, August 6 during a pop-up performance outside of the
Heineken House
.
"I think it's great that Heineken and OL are giving festival goers the chance to be part of a true West Coast hip-hop experience," said Warren G. "The Bay Area has always given me love and this will be my first time at the Outside Lands Festival. E-40 and I on the same stage Saturday night will be a great moment for hip-hop."
The Heineken double domes will again be the destination where guests will be immersed in the audio and visual experience by the live VJ and DJ performances, refreshing AC, Wi-Fi and perfectly chilled Heinekens. Additionally, Heineken is offering several enhancements including a digital graffiti wall, charging bar for iOS and Droid devices and the Heineken Beer Pass, which will allow guests to purchase a beer for a friend outside of the dome, who will then receive front of line access to the
Heineken House
.
"This year at Outside Lands, we are expanding the
Heineken House
to fuel festival attendees' desire for unique musical performances and satisfy their thirst for live immersive experiences," said Pattie Falch, Brand Director for Sponsorships and Events, HEINEKEN USA. "We're excited to continue the tradition of bringing the energy of San Francisco's musical roots to life with performances by the Bay Area's top DJs, rappers and EDM artists while immersing fans in all that the
Heineken House
has to offer for a truly unique and unforgettable weekend."
Similar to 2015, the
Heineken House
will have a 360-degree HD video projected on the ceiling of both the domes, creating a true experiential party atmosphere that will glow "Heineken green" at night. In addition to the Warren G and E-40 pop-up performance, fans will have the opportunity to see performances by artists including Pillowtalk, Red Light, FDVM, 219 Boys, Make It Funky, Victor Calderone, Purple Disco Machine, Translucent, W. Haze, Motion Potion, Lee K, Gina Turner, Derek Hena, Deckard and Grensta.