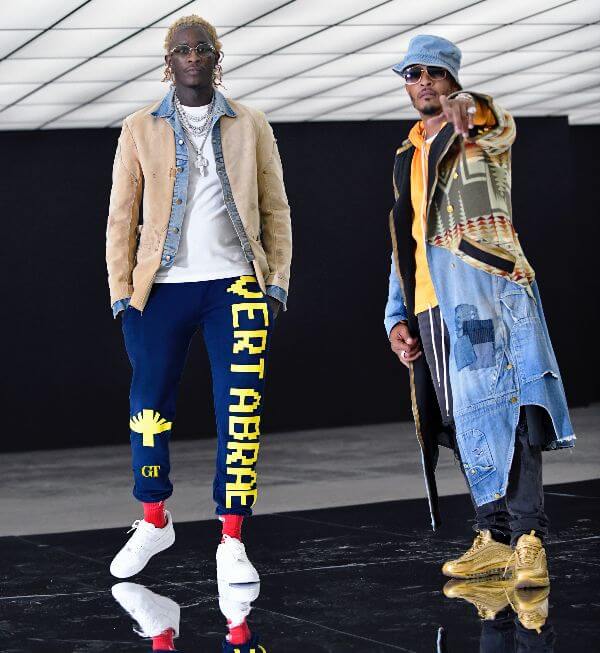 TIP "T.I." HARRIS DROPS "RING" MUSIC VIDEO & ANNOUNCES ALBUM
Music and entertainment icon Tip "T.I." Harris is celebrating his 40th birthday by releasing the self-directed visual for his latest single "Ring" feat. Young Thug, which premiered on a billboard in Times Square. Directed by T.I. and Phillyflyboy, the vibrant music video features the two Atlantan trap stars out-styling each other. Released via Grand Hustle, the track is produced by DY Krazy and Chopsquad DJ .
While ringing in his milestone birthday, T.I. has also formally announced that his highly anticipated 11th solo studio album – The Libra (The Legend Is Back Running Atlanta) – will be arriving soon. Marking nearly 20 years since his debut album, T.I. is continuing to deliver hits that resonate with fans across the world while serving as president of Grand Hustle Records, which has produced multiple breakout artists.
The mogul has showcased his unparalleled influence on the culture by creating the first-ever Trap Music Museum – one of Atlanta's most visited attractions , as well as starting his own highly successful podcast – expediTIously – which has featured eyebrow-raising dialogue from A-list talent across multiple industries.
The trap music pioneer has garnered several RIAA-certified platinum and multi-platinum certifications for his previous albums, such as Trap Muzik, Urban Legend, King, T.I. vs. T.I.P and Paper Trail. Throughout his massively successful career, T.I. has proven he's one of the most dominant forces in hip-hop with seven of his albums consecutively peaking at No. 1 on the Billboard Rap/R&B Charts. He has earned 3 Grammy Awards, 11 Billboard Awards, 3 BET Awards, 2 American Music Awards, as well as ASCAP's inaugural Voice of the Culture Award.