Intel CEO Brian Krzanich to Keynote at CES 2018 Tech visionary's keynote address to focus on 5G, AI and VR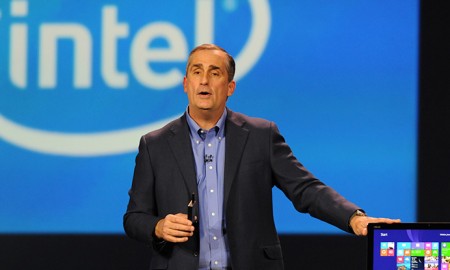 The Consumer Technology Association (CTA) today announced its first keynote for CES® 2018. Intel Corporation CEO Brian Krzanich will return to the CES keynote stage to deliver the preshow address at 6:30 PM, Monday, January 8, in a new CES venue, Monte Carlo's Park Theater. Owned and produced by CTA, CES 2018 will run January 9-12, 2018, in Las Vegas, Nevada. Krzanich last delivered a CES keynote in 2016 where he outlined the expanding boundaries of technology and how the world is being reshaped. In 2017, he hosted a first-of-its-kind press conference in Virtual Reality (VR) at the show. This year he returns with a keynote, where he will explore how we are entering an artificial intelligence revolution and showcase the amazing new experiences that are possible when we unlock the power of data. "We love hosting Brian Krzanich as a CES keynoter. Not only is he an incredible visionary, but he backs up his visions with action. Intel's focus on data combined with Brian's forward-thinking outlook is shaping innovation of the future," said Gary Shapiro, president and CEO, CTA. "Brian's fourth keynote at CES will show how Intel is taking the next steps to reimagine how data will create amazing new experiences that will transform daily lives."
Krzanich was elected CEO in May 2013 after serving in a variety of technical and leadership roles ...
... in manufacturing and as the company's Chief Operating Officer. As CEO, Krzanich is transforming Intel from a PC-centric to a data-centric company. Under his leadership, Intel has expanded in markets like memory, modems and programmable solutions while investing in emerging areas like AI, 5G and autonomous driving. These efforts have aligned Intel around what Krzanich sees as its greatest opportunities for growth and invention – all driven by the explosion of data. Additional keynotes for CES 2018 will be announced in the coming weeks. Please note, the Monte Carlo's Park Theater is a new keynote venue in 2018 and is part of CES Tech South. Please check the CES Keynote Addresses page regularly for updates on the keynote schedule. CES 2018 is the global stage for innovation and will span more than 2.5 million net square feet of exhibit space and feature more than 3,900 exhibiting companies unveiling technologies, products and services that touch every industry. High-definition video b-roll from CES is available for easy download on CESbroll.com. See exclusive photos from the CES show floor, keynotes, conference sessions, events and award ceremonies in the CES photo gallery.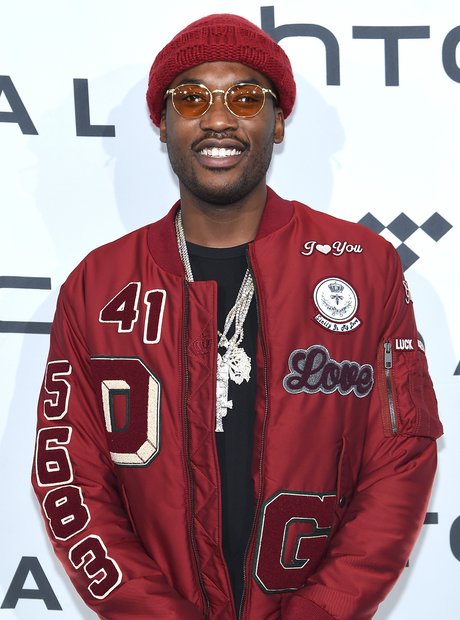 Multi-platinum rapper MEEK MILL and TIDAL will join forces on a series of intimate pop-up concerts to celebrate his third studio album, "Wins And Losses," available FRIDAY, JULY 21st. The shows will give TIDAL subscribers the opportunity to see the rapper bring his stage show to NEW YORK CITY this FRIDAY (7/21), his hometown Philadelphia (7/24) and WASHINGTON, D.C. (7/26). 

"Wins And Losses" is the follow up to MILLS' gold-certified, chart topping sophomore album, "Dreams Worth More Than Money," and most recently, "DC4," released in late OCTOBER, which features the gold-certified single "Litty (feat. TORY LANEZ)."

TIDAL subscribers can go to TIDAL.com/MeekMill for a chance to attend one of the pop-up concerts in their city.

TIDAL subscribers have also been rewarded with "4:44" listening parties, a FAT JOE & REMY MA "Heartbreak" screening event, a DESIIGNER "New English" listening event and a DJ MUSTARD "For Every 12 Hours" screening event, among other exclusives.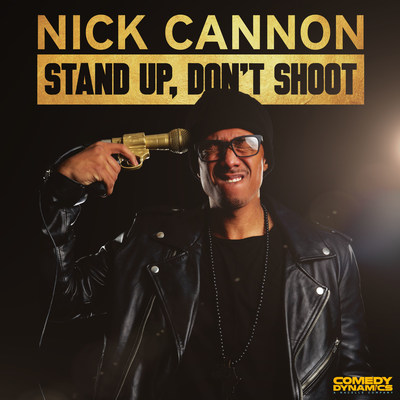 Comedy Dynamics announced today it will release Nick Cannon's latest comedy album Stand Up, Don't Shoot on all digital audio retailers on July 28, 2017.
Superstar entertainer Nick Cannon doesn't hold back in his new comedy album, discussing everything from the Black Lives Matter movement to his own divorce. Nick wonders what President Barack Obama might have left behind in the White House, describes why he'll never go to SeaWorld and talks about what happened when he was surrounded by kangaroos while vacationing in Australia. The special, shot in Los Angeles, premiered on Showtime on February 10, 2017.
An accomplished comedian, actor, host, producer, writer and artist, Nick Cannon got his start performing at The Improv, The Laugh Factory and The Comedy Store. He went on to share the stage with Chris Tucker, Dave Chappelle and Chris Rock before launching his television career. Currently, he can be seen on the ninth season of Nick Cannon Presents: Wild 'N Out on MTV and in his upcoming feature film, King of the Dancehall.
Comedy Dynamics, a Nacelle company, is one of the largest independent comedy production and distribution companies, producing Kevin Hart's Guide to Black History for History, Animal Planet's Animal Nation with Anthony Anderson, the new scripted comedy on Seeso, There's… Johnny!, History's Join Or Die with Craig Ferguson, MTV2's Wild 'N On Tour, and Hulu's Coming To The Stage. The company has worked with a wide range of established and emerging comedic talent including Kevin Hart, Louis C.K., Aziz Ansari, Jim Gaffigan, Katt Williams and many more.
Comedy Dynamics Records' album Louis C.K. Live At Madison Square Garden won the Grammy for Best Comedy Album in 2016. In total, eight of Comedy Dynamics' albums produced between 2013-2015 have been Grammy-nominated.
Radio Facts: MTV's bigger and bolder "Wild 'N Out" premiere on Thursday, June 29, was the network's highest rated unscripted episode with P12-17 in more than two years, up a whopping 143% while young adults P18-34 were up 86%.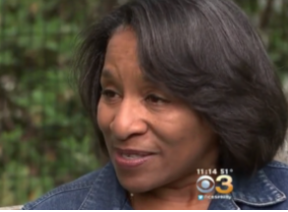 The Annual Susan G Komen Mother's Day Race for the Cure brings people from all walks of life to show support in the fight against breast cancer.  However for some this local event hits very close to home.  Deserie McRay-Berry, who served as a
dj
for WJJZ Smooth Jazz in Philadelphia, has always been a fixture at the event since 2002 but in 2007 she was diagnosed with
stage
one breast cancer which changed her whole outlook on this event and life. "It was
stage
one cancer, but it was a very aggressive cancer, which is aggressive in African-American women apparently," said McRay-Berry.  She felt a lump and then asked her husband for confirmation.  "I had to do four bouts of chemo. I had to do 32
days
of radiation… I lost all my hair" she said. In 2009 she and other survivors had the opportunity to share their
stories
of triumph in the Susan G Komen Celebration of Life and now has she has two birthdays one from her physical
birth
and the other her cancer free birthday which is July 11. Although the fight against breast cancer is not an easy one by far, McRay-Berry gives those in the struggle some advice "If you do contract or get cancer, stay positive about it. Ninety-seven percent of my
cure
was being positive. I didn't let it get me down," she said.
[caption id="attachment_25054" align="aligncenter" width="800"]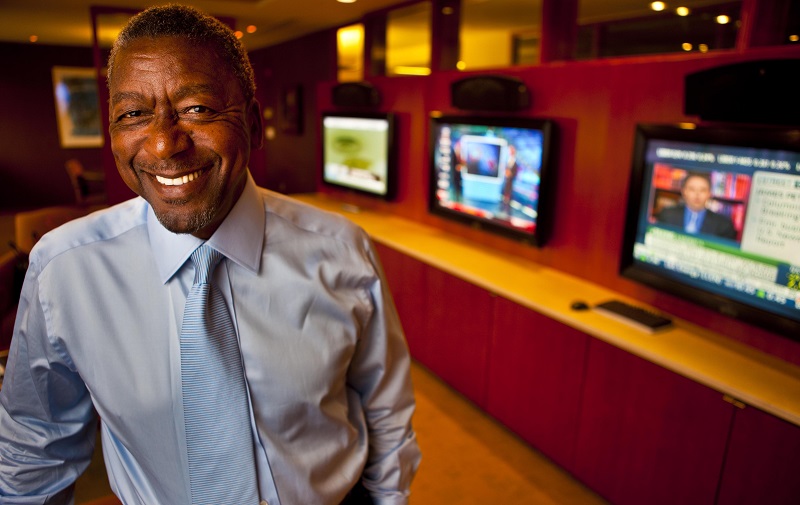 ( Photo by Jeffrey MacMillan )[/caption]
RLJ Entertainment  announces the availability of Urban Movie Channel (UMC) on Apple TV (4th Gen), following the recent launch of the service on the iOS platform for iPhone and iPad. Building on the successful launch of its iOS app for mobile users, now UMC expands its reach to Apple customers with its tvOS app in the Apple TV Store, offering the flexibility and choice of use on either platform. Apple TV now adds an additional benefit for our consumers. Created by Robert L. Johnson, Chairman of RLJ Entertainment and founder of Black Entertainment Television (BET), Urban Movie Channel (UMC) is the first premium subscription streaming service that showcases quality African American and urban entertainment across all genres.
Traci Otey Blunt, President of UMC stated, "We are very excited about the launch of the UMC app on Apple TV. The Apple TV app will give UMC the ability to reach many potential new subscribers while also providing additional exposure for the channel. At UMC, we continue to enhance our programming by acquiring and adding new and compelling content for our viewing audience, created by and featuring some of the most talented and notable writers, directors, producers, and actors in the industry. We believe UMC offers our subscribers an unparalleled experience in streaming the best in African American and urban entertainment."
Urban Movie Channel features the exclusive premieres of various feature films, documentaries, stage plays, original series, and stand-up comedy specials every month. In February, UMC exclusively premiered the romantic comedy, NO REGRETS, which features an all-star cast that includes Monica Calhoun, Brian White, Loretta Devine, Elise Neal, Sharon Leal, and more. Recent premieres also include Insecure's Jay Ellis in the harrowing child slavery drama, LIKE COTTON TWINES; the timely and revealing documentary, THEY DON'T GIVE A DAMN: THE STORY OF THE CHICAGO PROJECTS; Almost Christmas writer/director David E. Talbert's latest stage play, ANOTHER MAN WILL; and the mental illness drama KNUCKLEHEAD, starring Emmy Award winning actress Alfre Woodard and The Wire's Gbenga Akinnagbe.
Radio Facts: New Orleans was on and poppin' this holiday weekend as the ESSENCE Festival made it's way back to the bayou. If you want juts a glimpse into the ESSENCE Festival performances, check out this clip of Common, Mariah Carey, Judith Hill, and Janelle rip the stage up. https://youtu.be/GWy5RziExvY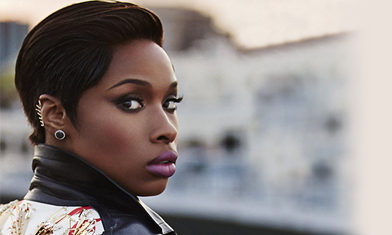 Jennifer Hudson
@epicrecords #epicrecords @jenniferhudson @iamjhud has been signed to an exclusive contract with Epic Records, it was announced today by Epic Chairman and CEO LA Reid,
following
up Ms. Hudson's historic showstopping
tribute
performance of Prince's "Purple Rain" at the 16th annual BET Awards. Collaborating as
executive producers
on Ms. Hudson's upcoming
epic records
debut will be
LA Reid
and
Clive Davis
, Chief Creative Officer, Sony Music Entertainment.  This will mark the first time that
LA Reid
and
Clive Davis
have collaborated in nearly a quarter-century, since they worked together on
Whitney Houston's
all-time best-selling The Bodyguard soundtrack album of 1992.  At that time, Mr. Davis was President of Arista Records, and Mr. Reid headed LaFace Records and was a go-to producer with partner Kenny 'Babyface' Edmonds. "
Jennifer Hudson
is the defining voice of this generation," said Mr. Reid.  "Her award-winning presence on records, in film, and on
stage
establishes her as one of the premiere artists to emerge in this century.  I'm enjoying collaborating with my friend and mentor
Clive Davis
on Jennifer's first Epic album and excited for her fans to
hear
what we're up to...all will be revealed soon!" "I signed Jennifer in 2007 believing her to be the strongest candidate as the next generation's
Aretha Franklin
and
Whitney Houston
," said Mr. Davis. "She has become that, as LA and I excitingly reunite to capture Jennifer at her all time best." "I couldn't be more excited to embark on this new chapter with two of the most prolific musical legends of this generation," said Ms. Hudson. "There is no doubt that this is just the beginning of a very special collaboration and I know that the result will be something unforgettable. I am looking forward to the creative process and sharing new music very soon!" Multi-platinum global superstar
Jennifer Hudson
, whose
tribute
at the 54th annual Grammy Awards® in 2012 to
Whitney Houston
(the day after her death) was an iconic, heartbreaking, musical event, gave the BET Awards ceremony its climactic moment with "Purple Rain," singing in front of an orchestra led by
Stevie Wonder
on keyboards and
Tori Kelly
.  Adding to the occasion, Ms. Hudson was wearing the same memorable white hooded tunic that Prince wore the last time he was at the awards spectacular.  See the performance HERE:
https://www.bet.com/video/betawards/2016/performances/stevie-wonder-tori-kelly-jennifer-hudson-prince-tribute.html
.
Radio Facts: The Novo with The Roots and surprise guests.
Radio Facts: CALLING ALL 'UNDERGROUND' FANS!  STARS OF WGN AMERICA'S SMASH HIT "UNDERGROUND" TAKE CENTER STAGE AT 2016 ESSENCE FESTIVAL IN NEW ORLEANS  ALDIS HODGE ('Noah'), ALANO MILLER ('Cato'), AMIRAH VANN ('Ernestine') AND DIRECTOR ANTHONY HEMINGWAY TO APPEAR ON THE MAIN STAGE, FRIDAY, JULY 1 AT 12:15 P.M. AT THE ERNEST N.
Radio Facts: Chairman and CEO of BET Debra L.