The Poynter Institute and the National Association of Black Journalists (NABJ) will once again offer a transformative, tuition-free leadership program to train the best and brightest journalists of color working in digital media.Applications are now open for the 2017 Leadership Academy for Diversity in Digital Media. The academy, offered to 25 participants, will take place Dec.
Shawn "JAY Z" Carter Signs 10-Year Touring Contract With Live NationDeal Continues Long-Standing Partnership with Largest Producer of Live Music Concerts Today, Shawn "JAY Z" Carter and Live Nation announced an exclusive touring partnership. The agreement continues JAY Z's longstanding partnership with the world's leading live entertainment company.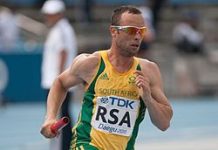 Radio Facts: Radio Facts: Donnie Simpson, 59, has worked in the radio industry since the age of 15. He speaks out today on the news that Olympian Oscar Pistorius is alleged to have shot his female romantic partner, a model, to death.
In the wake of surviving a drive-by shooting in which he was the target this week, rap star Rick Ross has enlisted 'round the clock security detail for his protection.
Radio Facts: Interesting article in the WSJ today. This should be no surprise, stations are getting desperate, at least some are trying to stay alive.... K "No suits. No DJs. No kidding," reads the Web site for CBS Corps(e) radio station KITS in San Francisco.
Radio Facts: Charles Warfield Bill Stakelin Frank Flores Mark Mays George Laughlin David Kenned WASHINGTON, DC -- The NAB Radio Show will include an interactive session featuring top-level radio executives who will share their insight about the radio business.
Radio Facts: Despite a much smaller loss in the fourth quarter, Radio One Inc.
Radio Facts: Troubled rap star dmx missed an important court date on Tuesday after being rushed to a South Florida hospital due to suffering "stroke-like" symptoms, according to AllHipHop.com. While DMX's current condition is unknown, hospital officials did disclose he will not be released for at least the next few days.