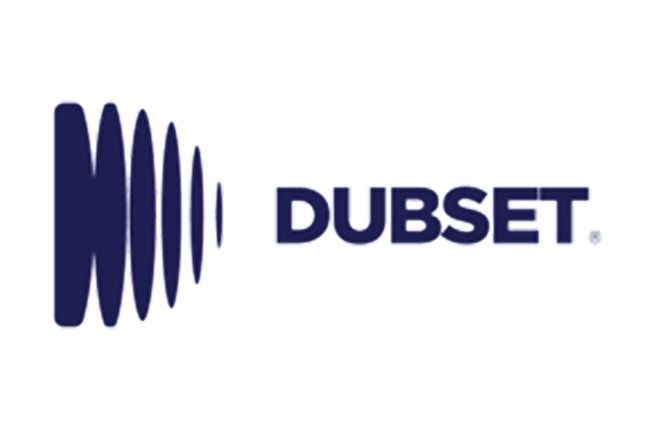 Dubset Media, a company bringing transparency, control, and DJ mix royalties to music rightsholders, announced today its strategic relationship with HFA's Rumblefish, the best-in-class music licensing and administration company, that will, for the first time, enable the registration and tracking of mechanical royalties for DJ mixes and remixes. The arrangement enables a turnkey royalty payment system between the music publishers that license DJ mixes and the digital music services that generate royalties for their use of this content through the use of Rumblefish's infrastructure. "Publishing administration for DJ mixes and remixes has historically been a very manual, painful process," said Stephen White, CEO of Dubset. "This strategic relationship represents a major milestone in our efforts to construct a comprehensive royalty tracking and payment system for DJ mixes and remixes in the modern music business. Dubset and Rumblefish can now administer DJ mixes and remixes in the same way they do standard mechanical royalties, without having to implement any new processes or systems." "Our relationship with Dubset reinforces Rumblefish as the database of record for the music publishing community. It will enhance our collection and distribution of mechanical royalties generated by streaming mixes and remixes on digital music services," said Michael Simon, President of Rumblefish. "We're thrilled with this new arrangement." Mix, remixes and other user-generated content containing rights-protected musical compositions and sound recordings continue to be produced at a staggering rate, some estimating in excess of ten million hours per year. Dubset's proprietary MixBANK™ platform ensures that mix and remix content is properly cleared and administered.  
RAIN to Produce 2nd Annual RAIN Podcast Business Summit
"Path To A Billion-Dollar Industry: Podcasting's Present and Future Growth" - Edison Research Presents "The Infinite Dial 2018" & More New Research With advertising spending on podcasts estimated to reach $500M by 2020, RAIN (Radio, Audio, Internet News), the leading knowledge and networking organization for the online audio industry, announces the 2018 RAIN Podcast Business Summit. The half-day event takes place March 22, 2018 at New World Stages in New York. Tickets are available at RAIN News. Now in its second year, the 2018 RAIN Podcast Business Summit will focus on the solutions and innovations driving the podcast industry forward: measurement advancement, creativity in content, experimental publisher-brand collaborations and more. Laura Correnti and Alexa Christon, co-hosts of the popular and influential Adlandia podcast, will keynote the event. Edison Research SVP Tom Webster will present the latest research on how audio and podcasting fit into the media landscape for consumers, including new research from The Infinite Dial and the latest from The Smart Audio Report from NPR and Edison Research. Speakers and the full agenda will be released in the coming weeks and available at rainnews.com (https://rainnews.com/podcast-business-summit). "As audio reaches listeners in new places, on new platforms, and with new types of content, podcasting is storming the scene with an astonishing range of programming and value to advertisers," noted RAIN President Brad Hill. "This year's Podcast Business Summit, the only conference which encompasses the entire business opportunity of podcasting, challenges participants to describe the choices and solutions of attaining $1-billion annual revenue." The Summit will bring together brand marketers, media agencies, leading podcast publishers, show hosts and producers, data experts, and technology companies to explore the dynamic intersection of the buy and sell sides in on-demand audio. By demystifying the challenges, presenting solutions, and forecasting future trends, the Summit will bring important knowledge to all participants who have a stake in the evolution of on-demand audio. "Podcasting's value to publishers and advertisers is quickly gaining new research validation," said RAIN Founder Kurt Hanson. "According to Nielsen, 57% of podcast ads outperform video pre-rolls, and 70% of ads increase brand awareness. Podcasting is becoming an increasingly dynamic category, and the RAIN Podcast Business Summit is the preeminent meeting place for its stakeholders." The RAIN Podcast Business Summit, presented once again with support from NPR, is part of the highly-regarded RAIN Summit conference series, which for 16 years has illuminated and advocated webcasting, streaming radio, music services, online delivery, and personalized listening.
New Funding Allows Kobalt Music to Further Scale Its Global Royalty Collection Platform to Drive Growth and Transparency Across the Music Industry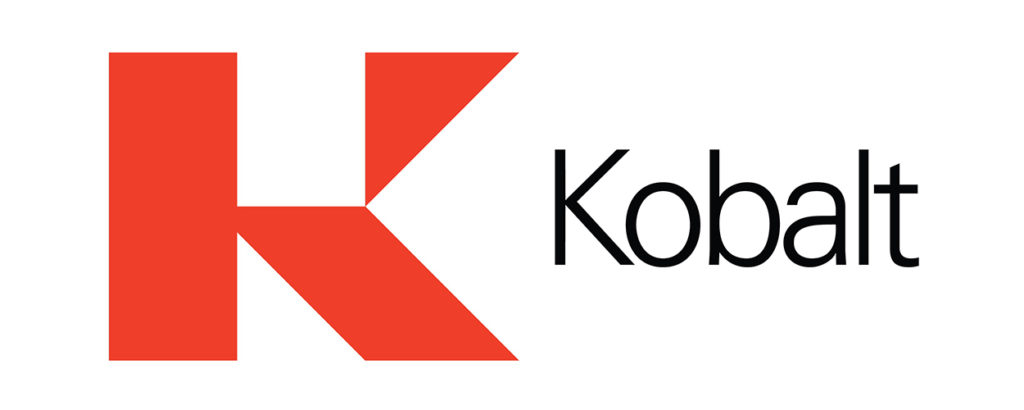 Kobalt, which represents many of the world's top artists, publishers, and songwriters, will use the new funding to further scale its unique royalty collections platform to meet the demands of the global surge in music streaming. The company's platform is optimized to collect royalties faster and more efficiently, and also allows its clients to see when, where and how fans engage with their music.  
"From the start, my vision for Kobalt has been to transform the music industry and help take it into the digital age," said Willard Ahdritz, founder and CEO of Kobalt Music. "With the high growth of streaming and the billions of microtransactions that take place per song, the music industry is more complex than ever. Guided by core principles of transparency, technology, and putting creators first, I have never been more sure that our platform, combined with our global creative team, is the right one to serve creators and rights owners in the rapidly evolving digital music environment."
"The music industry is growing revenue again and it's due to the meteoric rise of music streaming on services like Spotify, Apple, Google, Amazon and Pandora," said Neeraj Khemlani, president of Hearst Entertainment. "Willard has brilliantly positioned Kobalt to be an important company at the center of this booming industry by building an invaluable platform for artists, songwriters and third party labels and publishers looking to have complete, real time transparency into how their music is being consumed and thereby collect royalty revenue more efficiently and faster than ever before."
Ahdritz added, "We are excited to welcome Hearst as a new investor in Kobalt. They share our passion for making sure creators are paid and fully informed. Hearst is a prominent content owner with exciting investments in new forms of entertainment for the next generation of consumers. We welcome them on the board of Kobalt."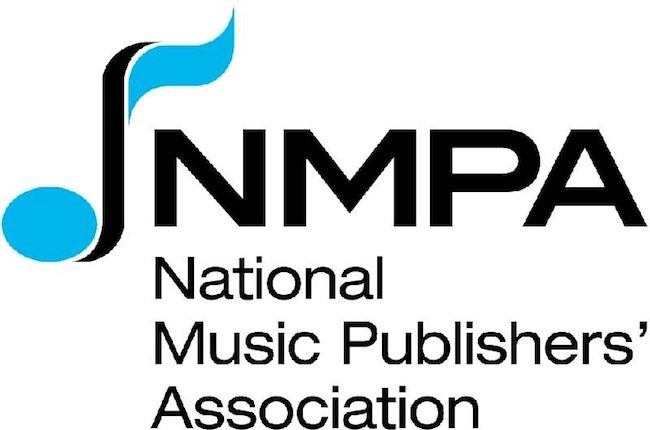 This week, the National Music Publishers' Association (NMPA) has begun a proceeding before the Copyright Royalty Board (CRB) that will determine the mechanical royalty rates paid by digital streaming services for the next five years. They are encouraging songwriters to sign their petition in an effort to get Google, Amazon, Pandora, Apple, and Spotify to pay higher streaming royalties.  On the other hand, the streaming companies will be fighting to reduce the rates they have to pay publishers and songwriters.  This is a music war for the ages that goes virtually unnoticed.  The NMPA is trying to draw so serious attention to this with a powerful letter and pitch to songwriters. With support from ASCAP, BMI, and other organizations, the  NMPA is making a strong case.  Read their full letter below. 
Dear Songwriter, 
This week the most important trial most people have never heard of will begin in Washington, D.C.  This little-known and rarely reported on proceeding will determine the royalty rates that digital streaming services must pay to play your songs for the next five years.
As a creator whose songs fuel the entire music industry, you need to know about this critical fight that will determine how your work is valued. Because in a world where on-demand streaming is how we listen to music, the royalty rates decided at this trial will define the future success for you and your fellow songwriters.
On Wednesday, March 8th, two sides will appear before a panel of three judges known as the Copyright Royalty Board (CRB). On one side, giant technology companies Google, Apple, Amazon, Spotify and Pandora will argue to reduce the already low mechanical royalty rates they pay to play your songs.  On the other side will be your music publisher, through the National Music Publishers' Association, fighting alongside the Nashville Songwriters Association International (NSAI) for a much needed increase in the royalties you are paid.
The last ten years have seen incredible and innovative advancements in how your songs are delivered to music fans. Technology companies are a critical part of this new digital story. But, while these multi-billion-dollar tech companies are creating new ways to distribute music, they are also fighting in this trial to pay as little as possible to songwriters for the songs that drive their businesses.
How can they do this?  Unlike other creators—such as recording artists, painters, sculptors, authors, actors, photographers, video game programmers—who are able to negotiate freely their own rates, songwriters and music publishers are forced to fight for royalty rates through a long, extremely expensive CRB trial against giant digital companies with substantially more money and power.
In fact, the government has been setting your mechanical royalty rates for over 100 years—beginning in 1909—when Congress determined that these rights would be subject to a compulsory license.  This means that anyone can record a songwriter's work for a fixed rate without permission or approval. Congress used to set this rate, but has since delegated the task to the CRB judges.
Today these three judges determine what songwriters are paid for what has become the music industry's most significant growth sector: interactive streaming.
As any songwriter looking at his or her royalty statement knows, current interactive streaming rates—set over ten years ago when digital streaming was just beginning—pay very little to song creators. These low royalty rates have immensely benefited large digital companies who have built thriving music services used to deliver your songs and to draw consumers into their larger "ecosystems." While royalties paid to songwriters have remained small, giant tech companies have used your songs to sell not just music subscriptions, but also other products and services such as the Amazon Echo and Google Home devices, iPhones, Beats headphones and Amazon Prime subscriptions. 
More problematic, the current mechanical royalty rates have allowed Spotify to continue to offer a full access music service that is free to consumers. This means Spotify can make all of your songs available while charging consumers nothing and paying you (almost) nothing.
Even former Pandora CEO Brian McAndrews agrees this is unacceptable. He recently wrote, "Free-to-the-listener on-demand services are driving down music's intrinsic value by creating a 'gray-market'… An ever-growing number of listeners are happily lingering in music's gray market, enjoying full access to all music without paying for the privilege and with little incentive or intention to convert to a full-paying subscription."
A rate structure that allows global tech companies to build their empires on the backs of songwriters, without providing those songwriters with fair compensation, is unsustainable. And as interactive streaming continues to grow, and other sources of mechanical revenue—like physical products and digital downloads—continue to shrink, ensuring songwriters are fairly compensated has become critical. 
And so the question becomes, "what is fair?"  True fairness is a songwriter being paid each time his or her song is played or each time a user purchases a subscription. We have the technology to do this—and anything less degrades the value of what you have created. A fair rate must also take into account the benefits songwriters have provided—through the music they create—to the growth of a tech company's larger business.  If Amazon is using your music to sell Echos or Amazon Prime subscriptions, it should be required to share with you the benefits received.
NMPA is working on your behalf to achieve better, fairer royalty rates for all songwriters and music publishers.  Our proposal asks the CRB to adopt a structure that recognizes the inherent value of a song, the value of a subscriber's payment to access those songs, and all of the revenue that digital services generate from offering your music.
We believe that your songs are worth more, and beginning Wednesday, March 8, we will be making that argument before the CRB. This is our only chance for the next five years to bring the royalty rates you are paid in line with the value your songs bring to interactive streaming services.
Your music publisher and NMPA have your back. But we need your help and your voice to stand up to the giant digital companies who don't.
Please click on the link below and sign the letter encouraging Google, Apple, Amazon, Spotify and Pandora to do the right thing. Stop litigating against songwriters and pay them a fair rate for their songs. It's not too late to do what's right for songwriters.  Make your voice heard.
Radio Stations Accused of Being Illegal Cartel By Global Music Rights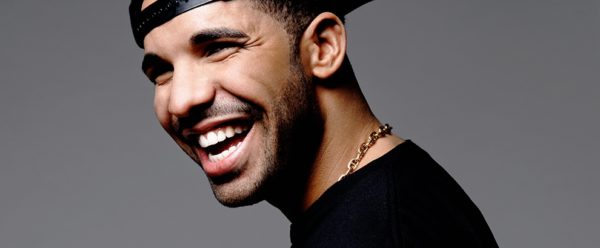 LOS ANGELES (
December 7, 2016
) – Global Music Rights (GMR) on behalf of its 71 songwriters alleges that more than 10,000 U.S. radio stations wrongfully colluded to underpay songwriters to play songs on the radio.  GMR, a company founded by artist-activist Irving Azoff, filed suit against the Radio Music Licensing Committee (RMLC) in federal court for antitrust violations. "This is the most important fight of my professional life," Azoff said. "I will not stop the fight for fairness to artists and songwriters." According to GMR's complaint, the cartel controls more than 90% of radio industry revenue, reaches more than 245 million listeners weekly and represents more than 10,000 U.S. radio stations.   Attorney Daniel Petrocelli of O'Melveny & Myers, who represents GMR, said that station owners conspired to exercise their "collective muscle" and keep their music costs low rather than compete with one another for content. "This cartel has been a smashing success," Petrocelli said. "Music is the lifeblood of terrestrial radio but, because of the conspiracy, owners of terrestrial radio stations pay only about 4% of their revenue—a tiny fraction—to the songwriters who create that music. Other media distributors such as streaming music services, which are not part of the terrestrial radio cartel, pay substantially more money to songwriters." GMR is the first new company in the performance rights business in 70 years, and its emergence has shaken up the entire industry.  GMR's repertory includes songs performed by 
‪
John Lennon, 
‪
Justin Bieber, ‪Smokey Robinson, Steve Miller, ‪Shakira, Drake, ‪Randy Travis and ‪Kenny Chesney. According to the lawsuit, everyone is harmed by this radio industry conspiracy.  Songwriters aren't compensated fairly for their works, new composers are not incentivized to write new hits, and
radio listeners
could be blocked from hearing their favorite songs. "That is where the law steps in," said Petrocelli.  "Incentivizing creativity is the basic tenet of copyright law and the reason Irving started GMR." GMR is seeking antitrust damages, which are tripled under the law, and an injunction forbidding the cartel from continuing its anticompetitive conduct. For more information about Global Music Rights, please visit:
www.globalmusicrights.com