CELINE JOSHUA JOINS UNIVERSAL MUSIC GROUP AS GENERAL MANAGER, COMMERCIAL, CONTENT AND ARTIST STRATEGY Joshua to Form New Label, 10:22 pm, for Signing and Developing Recording Artists, Social Media Influencers and Digital Media Creators Universal Music Group (UMG), the world leader in music-based entertainment, today announced Celine Joshua has been appointed, effective May 1, 2018, to the newly created position of General Manager, Commercial, Content and Artist Strategy, working across UMG's labels, publishing company and global territories to maximize commercial opportunities, promote product innovation and implement new artist development strategies. Additionally, Joshua will form a new UMG label called 10:22 pm and lead a staff charged with signing and developing recording artists, social media influencers and digital media creators with a focus on creating multimedia content and advancing new forms of storytelling. Joshua will report to UMG Chairman and CEO Sir Lucian Grainge and be based at the company's global headquarters in Santa Monica. In making the announcement, Grainge said, "Universal Music continues to lead the industry in developing new creative and commercial opportunities for our artists and labels around the world. Our success will only accelerate with the addition of Celine, who has built an exceptional track-record of identifying projects that drive tangible results. I'm looking forward to having her work with our label and territory leaders to find even more opportunities across digital services and platforms, while building 10:22 pm into a progressive home for new forms of digital content." "We have only begun to scratch the surface of what's possible on digital platforms in terms of building the artist fanbase, delivering content for a digital-first audience and driving new sources of revenue," Joshua said. "Universal Music has continued to be at the forefront of these efforts and I'm thrilled to take this next step in my career with an entrepreneurial-minded executive team. I would like to especially thank Lucian for this incredible opportunity." During a career spanning increasingly senior roles at Warner Music, Walt Disney Records and Sony Music, Joshua has built a successful track record of combining data analysis and sharp artistic instincts to develop innovative commercial opportunities for artists and labels. Joshua launched her career in music at Warner Music Group in the IT department, transitioning to a global e-commerce role at the company's Rhino Entertainment. Next, she joined Disney Music as Head of Digital, working across Hollywood Records and Walt Disney Records as well as the company's film studios and consumer products division. At Disney, Joshua worked on campaigns for Selena Gomez, The Avengers and Demi Lovato, among many more projects. In 2013, Joshua joined Sony Music Entertainment as Senior Vice President, overseeing digital sales across the company's labels, before moving to Epic Records, where she oversaw all aspects of commerce and strategy for several top artists, social influencers and digital stars including 21 Savage, Future, DJ Khaled, Fifth Harmony, French Montana, Travis Scott and Camila Cabello. In her prior position, Joshua created the release strategy that helped the artist Future secure sequential week No. 1 debuts on the Billboard Top 200 for two different albums, making him the first artist with that achievement in the album chart's 61-year history. Additionally, through data analysis, she helped improve 21 Savage's streams and audience growth. Joshua, who has been honored on Billboard's Women in Music in 2017 and 2016, most recently started an influencer roster at EPIC Records and was the first to sign digital stars to the company as content creators. Joshua holds an MBA from the University of Southern California's Marshall School of Business.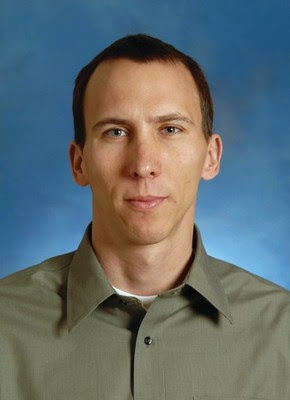 Interscope
Geffen A&M promotes Gary
Kelly
to Executive Vice President/Chief Revenue Officer, as announced today by
Interscope
Geffen A&M Chairman and CEO John Janick and Vice Chairman Steve Berman. In his new role,
Kelly
will lead a team that's comprised of the revenue, digital marketing, and production areas of
Interscope
Geffen A&M. The promotion marks the first time an executive has held the title of Chief Revenue Officer at a record company. By creating Kelly's position and aligning
three
departments,
Interscope
Geffen A&M ensures its readiness for the future alongside its ability to maximize the changes in the industry and super-serve its artists. Kelly's team will also oversee all playlisting activities for IGA, including the newly created position of Director of Playlisting, which has been specifically created to meet the demands of the new paradigm in music
streaming
. It is an industry first to have marketing and playlisting ambassadors who work across digital music service providers, including Apple Music, Spotify, Amazon, Google Play Music, Tidal, and Pandora. Janick commented: "Gary sees both the challenges and opportunities that lie in a transitional period in the industry, and I'm happy to announce this much-deserved promotion." Added Berman: "Gary is at the forefront of the business both in terms of changing the way we approach releasing our music and understanding how the public consumes it." "When I was growing up in the industry, I always admired Interscope's penchant for not only having the best talent from an artist standpoint, but also an executive standpoint,"
Kelly
says. "It was always a dream of mine to join this company. I could not be more thrilled to be part of the amazing team that John has assembled. He is building something for long-term success." A Cleveland native,
Kelly
began his career as a college marketing rep in the
Sony Music
system (
Sony Music
Distribution and Epic Records) in his hometown, and has worked in various marketing and sales positions in the New York, mid-Atlantic, and Los Angeles regions. He left Sony for a position at the Universal Music Group and joined
Interscope
in April 2010 as Head of Sales. He previously held the title of Head of Revenue & Digital.
Kelly
holds an MBA from the Marshall School of Business at USC.
Radio Facts: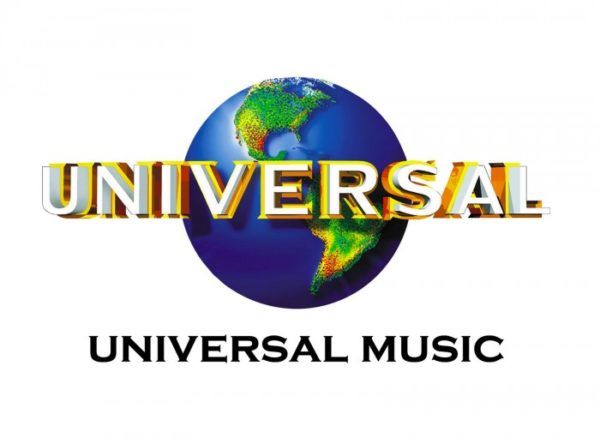 Universal Music Group (UMG), the world leader in music-based entertainment, appointed Oana Ruxandra to the newly created position of Senior Vice President of Digital Strategy and Partnerships, effective August 29. Ruxandra will work closely with UMG's senior management team and label leadership to develop digital strategy and implement critical business priorities into the company's partnerships. She will be based in Santa Monica and report to Michael Nash, UMG's Executive Vice President of Digital Strategy. In making the announcement, Nash said, "At UMG, we are focused on advancing transformational business strategies in close consultation with our labels that serve our artists and promote key relationships that are critical to the evolution of the digital marketplace. With Oana, we're bringing on board a very talented and innovative executive, who will collaborate with our labels and partners to make sure we effectively guide and harness the marketplace's evolution to the benefit of the entire music ecosystem." "Digital distribution continues to rapidly create new opportunities and open new areas of the world, many for the first time," Ruxandra said. "As a result, more people are listening to more music in more ways than ever before. This is an incredibly exciting time for music, and I'm looking forward to working closely with our labels and partners to ensure the entire value chain profits from this unprecedented access. I'm thrilled to join Michael and the incredible team at Universal Music." Ruxandra was most recently Vice President of Digital Strategy and
Business Development
at Warner Music Group. Based in New York, she was responsible for generating, structuring, negotiating, and maintaining strategic partnerships with global partners as well as leading the strategy and analysis team in defining WMG's long-term digital vision. Ruxandra joined Warner Music in 2012 as Director of Digital Strategy and was promoted through the years. Prior to Warner Music, Ruxandra held a number of positions in finance over a span of seven years, most recently leading quantitative and risk management of the global fixed income desk at BlackRock Inc., the world's largest asset manager. Ruxandra holds Bachelor of Arts degrees in Economics and Political Science from Columbia University and an MBA from The Wharton School of the University of Pennsylvania.