Home
Tags
Big Brothers Big Sisters
Tag: Big Brothers Big Sisters
New York City African-American Business Leaders Partner with Google, Facebook, AT&T and 20th Century Fox to Inspire 25,000 Students with Tickets to
Hidden Figures
-
Hidden Figures
tells true story of critical contributions made by three African-American women working at NASA during Space Race in the 1960s - Initiative follows 2015 schools program offering free screenings of Selma
New York City African-American business leaders, in partnership with 20th Century Fox, Google, Facebook, Infor and AT&T, have launched an initiative to offer free admission to the critically-acclaimed feature,
Hidden Figures
, for over 25,000 students in
New York
.
New York
schools are the first to benefit from the project. Like the 2015 project to screen Oscar-winner
Selma
- which reached 300,000 students across the country - the expectation is that other cities will join this important program as it rolls out in theaters nationwide.
Hidden Figures
is the incredible untold story of
Katherine G. Johnson
(Taraji P. Henson),
Dorothy Vaughan
(
Octavia Spencer
) and
Mary Jackson
(
Janelle Mon
áe)—brilliant African-American women working at NASA, who served as the brains behind one of the greatest operations in history: the launch of astronaut
John Glenn
into orbit, a stunning achievement that restored the nation's confidence, turned around the Space Race, and galvanized the world. The visionary trio crossed all gender and race lines to inspire generations to dream big. The screening program will educate students about the many contributions made by African-Americans to science, technology, engineering, and math, and inspire more students to enter those fields.
Charles Phillips
, Chairman and CEO of Infor,
William M. Lewis, Jr.
 Co-Chairman of Investment Banking at Lazard, and
Ken Chenault
, Chairman and CEO of American Express, lead the group of African-American business executives driving the opportunity. "On behalf of the African-American business community members involved today, I would like to thank the great organizations that have joined this effort," said
Ken Chenault
. "
Hidden Figures
spotlights our unsung communities' long lineage of shaping our nation. It serves as a wonderful opportunity to inspire the next generation to carry that torch forward." "I'm deeply moved that my work is being used to educate and inspire students in this way. Programs like this are vital to sharpening our collective memories and enlightening young people about their history and exciting them about their future," said
Margot Lee Shetterly
, author of the #1
New York Times
bestseller nonfiction book
Hidden Figures
, on which the film is based. The New York Public School System has already signed up for 10,000 tickets. They have been joined by the Knowledge is Power Program (KIPP), Eagle Academy for
Young Men
, De La Salle Academy, Harlem School of the Arts, Big Brothers Big Sisters of NYC, Harlem Children's Zone, Harlem Village Academy and the East Harlem Tutorial Program. NY Public Library will assist with ticket distribution. Dovetailing with this initiative, Google has announced that it will be inviting teenage girls and students to participate in a new online
Made With Code
project. Participants build an interactive graphic capturing the triumphant themes of the
Hidden Figures
movie. In partnership with AMC theatres and local school districts, Google will also be hosting coding workshops along with viewing parties of the movie, where students can watch and discuss the film, and learn introductory coding skills. Dr.
Linda Curtis-Bey
, Executive Director of STEM,
New York City
Public Schools, said: "Hidden Figures provides an important platform from which teachers and students, especially girls, can engage in discussions about STEM, the role of women in the workplace and the contributions of African-Americans." In
January 2015
, New York City African-American business leaders sponsored free tickets for schoolchildren to see the movie
Selma
- which retold Dr.
Martin Luther King's
famous voting rights march from Selma to
Montgomery
. The project eventually funded free screenings for more than 300,000 students across 28 cities. It resulted in expanded school curricula and special showings at the Abyssinian Baptist Church and other historically important venues.  
Radio Facts: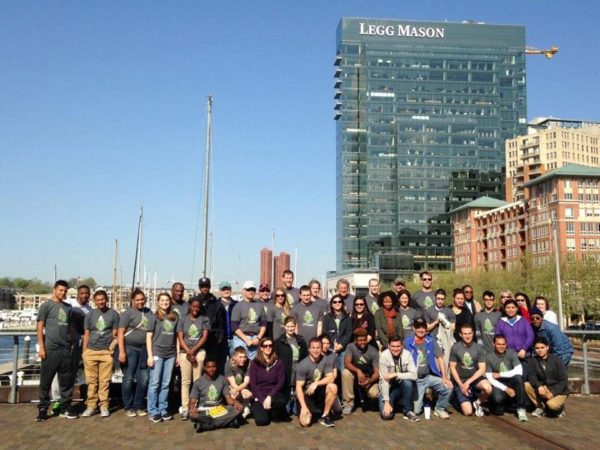 The tragedy of Freddie Gray's death has led to many things including an massive uprising around the country, riots in Baltimore, social media outrage worldwide, tears, love, hate, anger, empathy, and even apathy. His death has also led to the inducement of the six police officers involved in  his arrest and murder but there is one thing Freddie Gray's unfortunate death has led to that isn't getting a great amount attention. In less than two days following all the uproar in the streets Baltimore, the  city's chapter of
Big Brothers Big Sisters
of America has received an overwhelming amount of support and interest from mentor applicants.  A 100% increase would be quite significant; 500% would be amazing; but the 3000% increase in mentor applicants for the Baltimore chapter of the Big Brothers Big Sisters of America is astronomically awe-inspiring. "To have people reach out and say, 'I want to make a commitment for the next year of my life spending every week with a young man or woman,' is blowing my mind actually," said the President and CEO of
Big Brothers Big Sisters
of the Greater Chesapeake Terry Hickey to NBC News. While the organization is used to receiving approximately 5 inquiries per week, Hickey pointed out that the 500 inquires he has received within the last few days is mind blowing and unexpected. With the constant images of black youth running, looting, and shouting in the streets of Baltimore, Hickey didn't know how people would react to those powerful images. He was delighted to find out that people didn't give up on the kids, instead they listened to their pain and realized these kids needed positive influences in their lives. Hickey also added, "I'm hoping this means people aren't about blaming kids for what's happened, but are recognizing that
mentoring
needs to be right up there at the top of the list when you talk about
building
communities." For those that don't realize how significant this is, the number don't lie.  According to Big Brothers Big Sisters, research shows that 18 months of spending time with their "Bigs," Little Brothers and Little Sisters were
46
percent less likely to use illegal drugs, 27 percent less likely to begin using alcohol, 52 percent less likely to
skip
school and 33 percent less likely to hit someone, as compared to those children not in the program. If all 500 of these new applicants actually follow through, that is huge win for the Big Brothers Big Sisters program and an even bigger win for the kids that will benefit from their mentorship.  This is a perfect example of people being the change they would like to see.  
Radio Facts: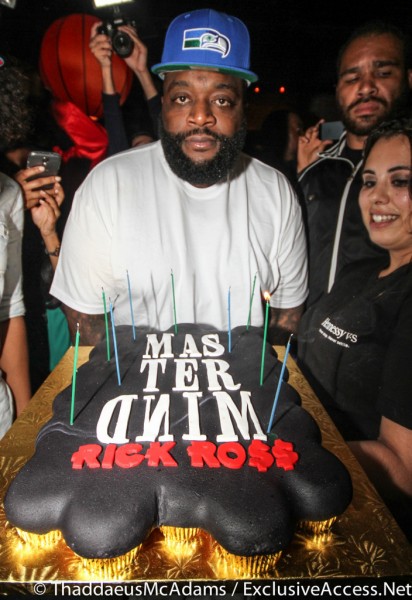 Rick Ross, Uncle Luke and
Trina
put their bowling skills to the test last night at the 
Chris Chambers
, C.A.T.C.H. 84 Foundations annual, "Strikes For Scholarships" celebrity pro-bowl brought to you by 
Hennessy Black
. The stars all sported their best bowling shoes at the Lucky Strikes in Miami, Florida and competed alongside pro and retired football stars including OJ McDuffie,
David Clowney
and pro athlete
Chazz Woodson
all for a good cause. The event raised over 15K to go towards scholarships for the
Chris Chambers
C.A.T.C.H. 84 Foundation and the
Big Brothers
Big Sisters of Broward County. (CLICK NEXT FOR MORE PICS)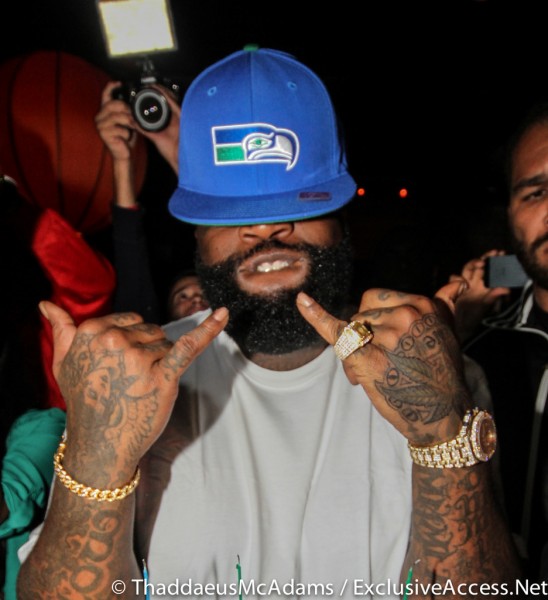 (CLICK NEXT FOR MORE PICS)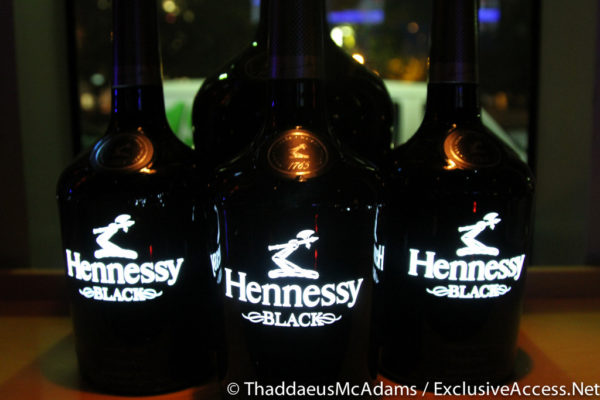 (CLICK NEXT FOR MORE PICS)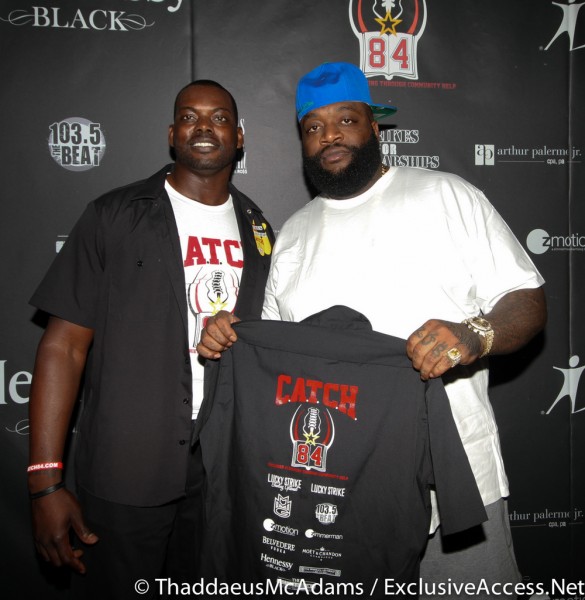 (CLICK NEXT FOR MORE PICS)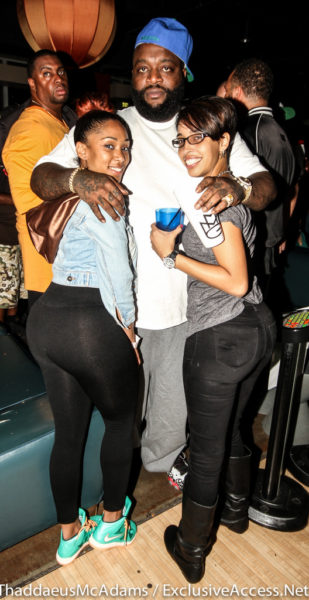 (CLICK NEXT FOR MORE PICS)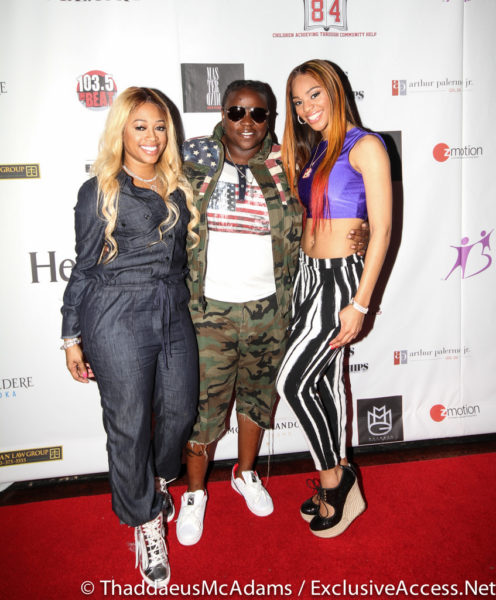 (CLICK NEXT FOR MORE PICS)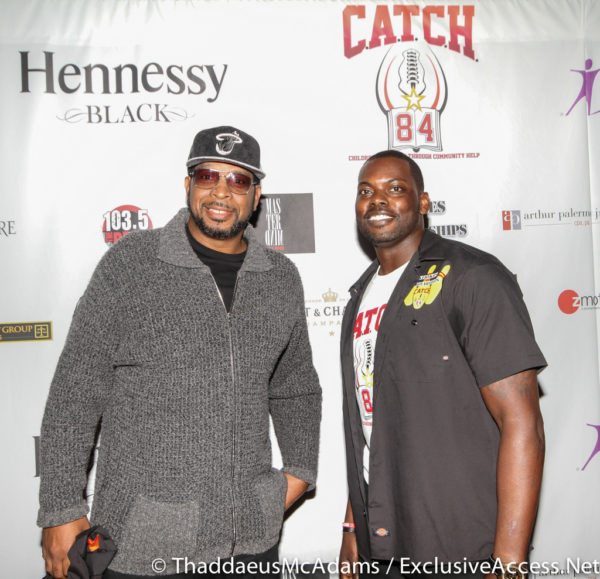 (CLICK NEXT FOR MORE PICS)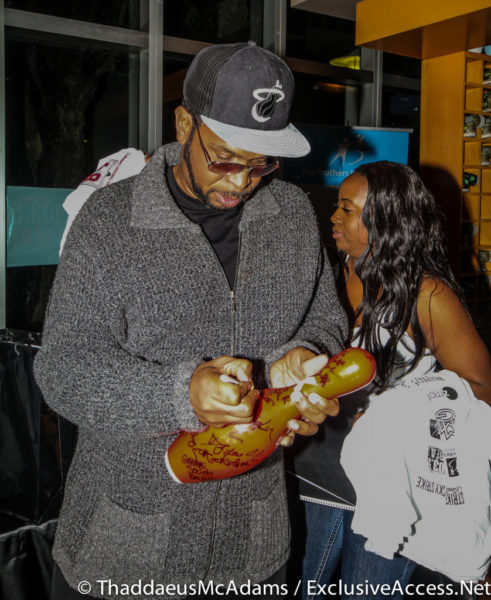 (CLICK NEXT FOR MORE PICS)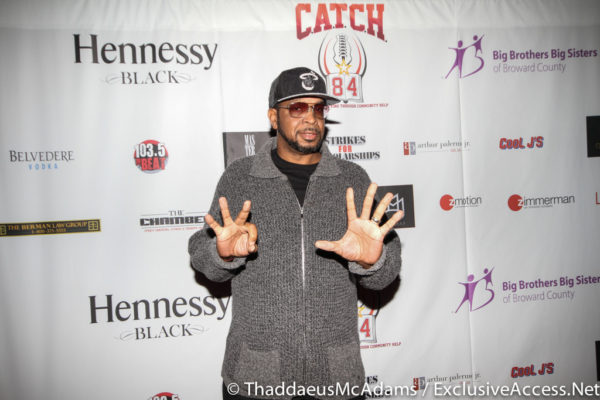 Radio Facts: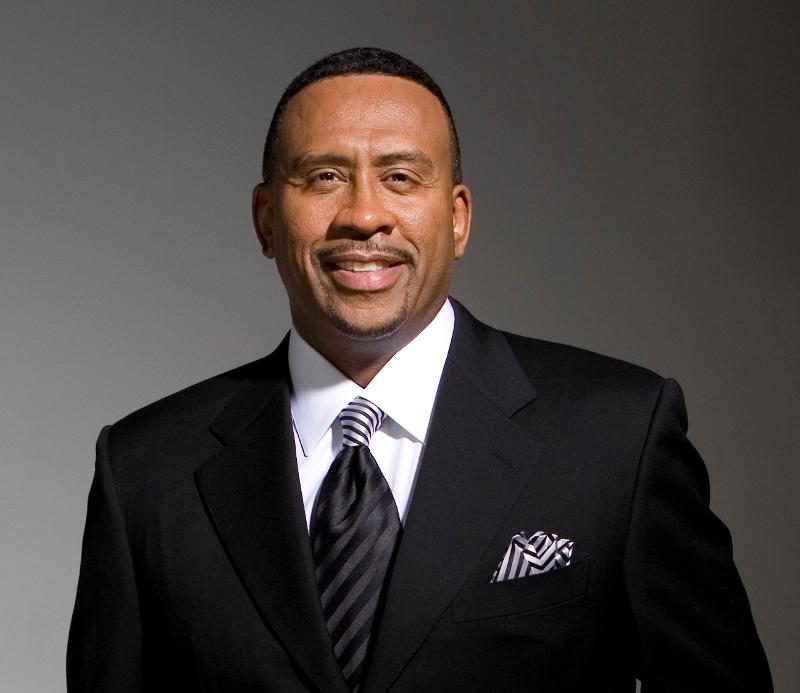 When renowned
radio
personality
Michael Baisden
posted "A real man takes care of his kids no matter what the relationship is with the mother of the child," on his Facebook page, he never anticipated the over nine million views or one million plus likes and comments he received as feedback! The overwhelming response prompted him into immediate action. A diehard
advocate
for
mentoring
since 2010 with his "One Million Mentors National Campaign to Save Our Kids" 72-city tour, Baisden has now launched a new initiative, the "One Dream One Team" Mentoring Initiative. His specific goal is to help recruit African American male mentors for the 12,000 African American boys on the
Big Brothers Big Sisters
(BBBS) waiting list for a one-on-one mentor match. A known social activist since his organizing of the 2007 Jena Six March and his work with the 2012 Trayvon Martin Rally, Baisden has always demonstrated a strong show of commitment via his actions. True to this trait, he has adopted a classroom of 28 boys at Evans High School in Orlando, Florida to spearhead the "One Dream One Team" momentum. Baisden takes time out of his busy work schedule for a
mentoring
session with the students weekly. In addition, the New York Times best-selling author and motivational speaker is hosting a special "One Dream One Team" Think Tank event in
Orlando
on October 26 at the Rosen Shingle Creek Hotel in partnership with
Big Brothers Big Sisters
. Venue sponsorship is provided by Mr. Harris Rosen of the Tangelo Park Project and attendees will include various African American fraternities, local and national organizations, community leaders and churches. The gathering is an orchestrated effort to strategize a plan for recruiting additional qualified male mentors. The boys on the waiting list average 14 years in age and the goal is to have mentors for all 12,000 within a year. "This is an urgent matter and an urgent call," cites Baisden. "Too often we are quick to criticize the behavior of our
young men
but are slow to step up to correct them or show them a better example. You have to see a man to be a man, the question is, what are we showing them? These
young men
need us desperately. It only takes one hour of your time each week to positively impact and change some young man's life. We can't afford to say no and we cannot ignore this issue. Their lives and yes, their futures are depending on it!" Outside of his career as a
radio
personality,
Michael Baisden
has always mobilized around the issue of
mentoring
. His foundation was founded in 2005 as a non-profit organization that was formed to promote
mentoring
with a dedication to education, literacy and advancement in local communities. The foundation has donated half of the nearly one million dollars raised to
mentoring
organizations in over 70 cities nationwide with a goal to inspire caring adults to become responsible mentors. With that success "One Dream One Team" takes his personal mission even further.
Big Brothers Big Sisters
acknowledged Baisden as their celebrity ambassador in 2012 with a presentation to him of The
Michael Baisden
Inspiration Award. The Baisden Inspiration award is now an annual honor given to individuals demonstrating consistent generosity and dedication to support BBBS' African American
mentoring
programs. As a bestselling author, Baisden has always been an
advocate
of
books
and reading. His foundation has already purchased the first two
books
for his adopted classroom of young boys to read, "The Mis-Education of the Negro" by Carter G. Woodson and "The Conspiracy to Destroy Black Boys" by Dr. Jawanza Kunjufu. Baisden shares a passionate testimony as to how
books
changed his life. "In ten short years, I went from driving trains in Chicago to becoming a four time best-selling author, television talk show host and a nationally syndicated
radio
personality. Dreams do come true," he reveals, "and that dream for me began when I opened a book. Books change lives and I'm living proof! I look forward to instilling these
young men
with dreams and I'm looking for 12,000 Black men to join me and do the same."
Radio Facts: Jaye Delai has always been a creative force, bringing passion to the world of entertainment since the late 80's. His almost 25...