Newly created role will focus on leading Radio Division; Rick Cummings to lead Programming and PPM Strategy Emmis today announced that Patrick Walsh, EVP/Chief Financial Officer, has added the responsibility of Chief Operating Officer to his role and will now oversee all domestic radio. Rick Cummings, president of the radio division since 2002, will remain with Emmis and focus once again on his passion as President of Programming for Emmis Radio.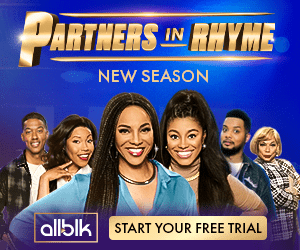 "Pat will bring to our radio division what he's learned about Emmis as CFO, but also his experience as an executive and consultant building growth businesses. Working with Rick Cummings and our managers, I'm confident Pat can provide the leadership necessary for Emmis to lead radio's rebound. "
"I look forward to working with Rick and our talented team to position Emmis Radio to be successful," Walsh said. "I firmly believe Emmis Radio will be central to radio's successful reinvention. These are challenging times for traditional media, but Emmis' leading large-market brand s matter in the lives of millions of listeners and countless advertisers. I plan to work closely with our teams to find creative ways to develop and monetize our brand s in a multiplatform universe.
Walsh, 41, will continue to serve as Chief Financial Officer, a title he has held since September 2006. He was also appointed to Emmis' Board of Directors. "Competing in today's radio environment requires fresh perspectives," Jeff Smulyan, Emmis Chairman and CEO said.
" The moves are effective immediately. Walsh came to Emmis from iBiquity Digital Corporation, the developer and licenser of HD Radio technology, where he had served as CFO and Senior Vice President since 2002. Prior to joining iBiquity, Walsh was a management consultant for McKinsey & Company, one of the world's top management consulting firms.
His previous management experience includes positions at General Motors Acceptance Corporation and Deloitte & Touche LLP. He earned a Bachelor of Business Administration degree in accounting and finance from the University of Michigan and an MBA from Harvard Business School. Emmis Communications — Great Media, Great People, Great Service(R) Emmis is an Indianapolis-based diversified media firm with radio broadcasting, television broadcasting and magazine publishing operations.
Emmis owns 21 FM and 2 AM domestic radio stations serving the nation's largest markets of New York, Los Angeles and Chicago, as well as St. Louis, Austin, Indianapolis and Terre Haute, Ind. Emmis also owns a radio network, international radio stations, regional and specialty magazines, an interactive business and ancillary businesses in broadcast sales.
Emmis does not undertake any obligation to publicly update or revise any forward-looking statements because of new information, future events or otherwise.
Note:
Certain statements included in this report or in the financial statements contained herein which are not statements of historical fact, including but not limited to those identified with the words "expect," "will" or "look" are intended to be, and are, by this Note, identified as "forward-looking statements," as defined in the Securities and Exchange Act of 1934, as amended.
Such statements involve known and unknown risks, uncertainties and other factors that may cause the actual results, performance or achievements of the Company to be materially different from any future result, performance or achievement expressed or implied by such forward- looking statement.
Such factors include, among others:
— general economic and business conditions;
— fluctuations in the demand for advertising and demand for different types of advertising media;
— our ability to service our outstanding debt;
— increased competition in our markets and the broadcasting industry;
— our ability to attract and secure programming, on-air talent, writers and photographers;
— inability to obtain (or to obtain timely) necessary approvals for purchase or sale transactions or to complete the transactions for other reasons generally beyond our control;
— increases in the costs of programming, including on-air talent;
— inability to grow through suitable acquisitions;
— changes in audience measurement systems
— new or changing regulations of the Federal Communications Commission or other governmental agencies;
— competition from new or different technologies;
— war, terrorist acts or political instability; and
— other factors mentioned in documents filed by the Company with the Securities and Exchange Commission.