[caption id="attachment_190446" align="alignnone" width="731"]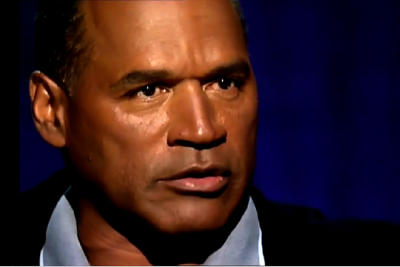 O.J. Simpson[/caption] People of Earth, I have a very serious question. Is there anyone out there who still believes that O.J. Simpson didn't do it? On Sunday FOX aired a "lost" O.J. interview. The footage was taped in 2006 when O.J. was getting ready to release a book about the murders titled
If I Did it
. Wisely, the book never reached shelves. In one of the key moments from the interview O.J. remembers taking a knife from a mysterious man named Charlie. O.J. says he then blacked out and the next thing he remembers is being surrounded by "blood and stuff." Yes, it's as creepy as it sounds. If you've followed everything from the Bronco chase to the decades of news coverage, to the amazing television adaptations and documentaries and you still believe with all of your heart that O.J. is innocent I would love to hear from you. I have so many questions for you. Why do you believe that? Was he your hero? Your first crush? Did he pay off your mom's student loans? Do you only use Hertz rental cars because you love old O.J. commercials so much? I understand the interest in O.J. His story is a fifty car pile-up that America cannot stop slowing down and glaring at. It is the perfect storm of crime, race, sex, sports, entertainment, and politics. It checks all of the boxes. I watched ESPN's documentary
O.J: Made In America
in 2016 while I was on
VACATION
. My girlfriend and I took time away from New Orleans food, music and drinks to watch
TEN HOURS
of O.J. I do not regret one second of it. That documentary is one of my all-time favorite television experiences. It is riveting from beginning to end. It is the first thing I've seen or read about the O.J. case that provides the proper context surrounding the verdict. You walk away from it with a complete understanding of how he could be acquitted with a mountain of evidence pointing to no one else but The Juice. You also get to see that O.J. is kind of a self-absorbed, terrible person. This newly released interview throws another log on to the "O.J. did it" fire. It's difficult to look at the evidence, watch O.J.'s latest weird statements, know about the long history of domestic abuse between him and Nicole Brown Simpson and still think he is innocent. So please, if there is anyone out there who still believes that your favorite Buffalo Bill is getting a bad rap, give me a shout. I'd love to have some of what you're drinking.
Check out a clip of the interview here
.
Radio Facts: A class action lawsuit alleging that DirecTV violates the Fair Credit Reporting Act by running "hard" credit checks on customers and even...
Young Dolph talks more about his beef with Yo Gotti and more on The Breakfast Club Radio Show.
How are you feeling?
The song "Drippy"- he wished he went to the prom
Are you enjoying life now?
Being raised by his grandmother
Resentment towards his parents
Vow to never let another man raise his kid
His views on college
The hood following him
Being shot at
Do you have a person that checks you?
Being shot around time music is released
Could you and Gotti talk?
How do we move forward?
Gotti trying to sign him
Sidechicks
Buying a car for sidechick
[caption id="attachment_26675" align="alignnone" width="1024"]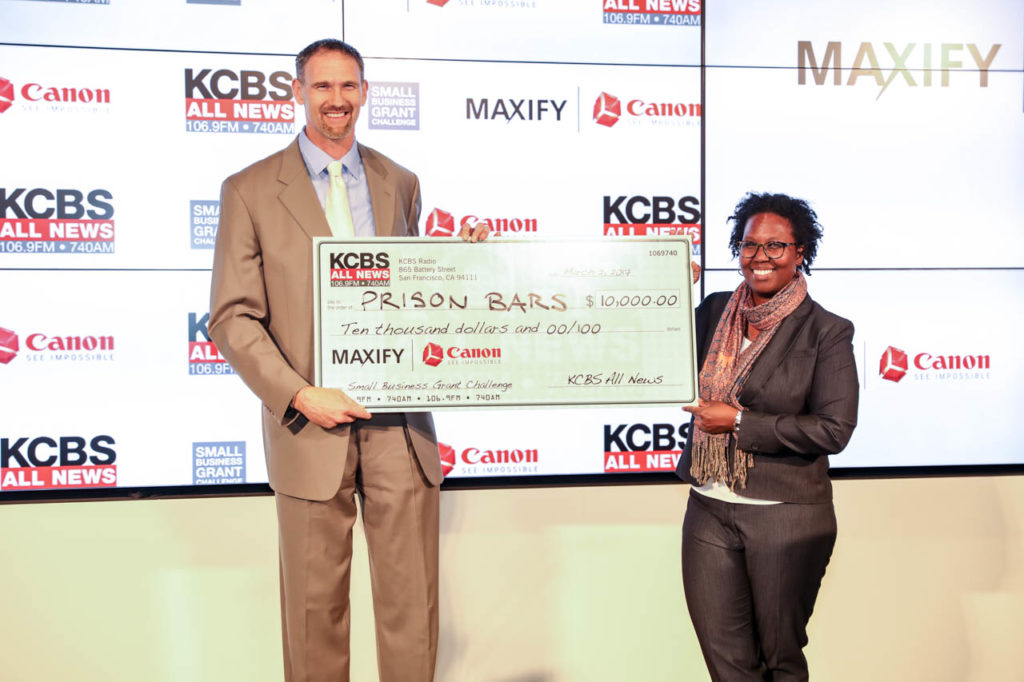 Prison Bars Founder and CEO, Seth Sundberg and Tiffany Webb, Specialist, Production Planning, Canon MAXIFY Printers.[/caption]
CBS RADIO and sponsor Canon MAXIFY Printers are visiting multiple cities to present the Small Business Grant Challenge whereby one lucky local small business owner is awarded a $10,000 grant for presenting the most creative plan to expand their business while also doing good in their community. Recent events were hosted in San Francisco and New York where grants were presented to Prison Bars and Bittylab, respectively.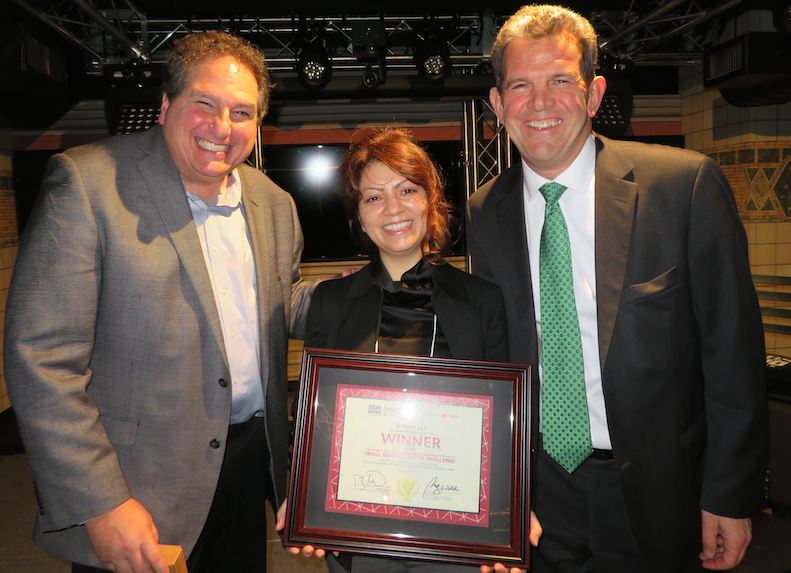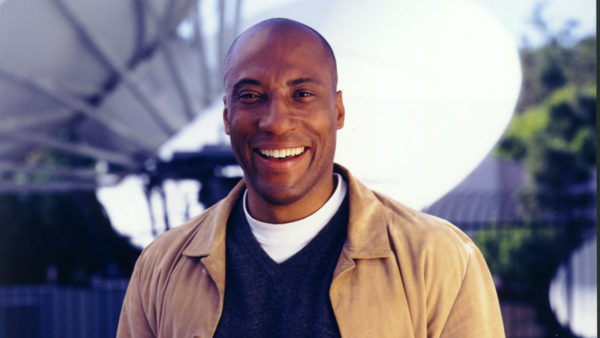 A&T Continues to Improve Relationship after Lawsuit
After filing a discrimination suit against several cable companies including AT&T, Byron Allen's Entertainment Studios secured distribution for its seven cable channels across DirecTV and U-verse after AT&T settled a racial discrimination this past December. Entertainment Studios, Inc., (
www.es.tv
) is proud to announce that its cable television networks
COMEDY.TV
and
JUSTICECENTRAL.TV
will be available on the new streaming service, DIRECTV NOW, when it launches later this month.
Comedy.TV - A television network dedicated to today's funniest comedians, featuring a mix of live concert performances, talk and variety shows, sitcoms and movies. (www.Comedy.tv)
JusticeCentral.TV - A television network dedicated to Emmy Award-nominated court shows, legal news, and the world's biggest trials.  (www.JusticeCentral.tv)
"We value our continued and expanding relationship with AT&T," said
Byron Allen
, Founder, Chairman, and CEO of Entertainment Studios. "DIRECTV NOW customers will be able to enjoy watching our networks wherever they are at their convenience." DIRECTV NOW will offer customers access to more than 100 channels, including live and on-demand programming from top networks, as well as premium add-on options. Customers will be able to access and stream the service over a wired or wireless Internet connection using a variety of connected devices without requiring additional hardware, satellites, annual contracts or credit checks.