Steve Harvey says people should stop renting four-wheelers overseas after Lil Duval's four-wheeler accident. Lil Duval is not living his best life right now, said Shirley Strawberry. He recently shared that he was in an accident in the Bahamas. He said someone hit the comedian with their car while he was on a four-wheeler. He suffers from a broken leg; he must be flown to Nassau for surgery.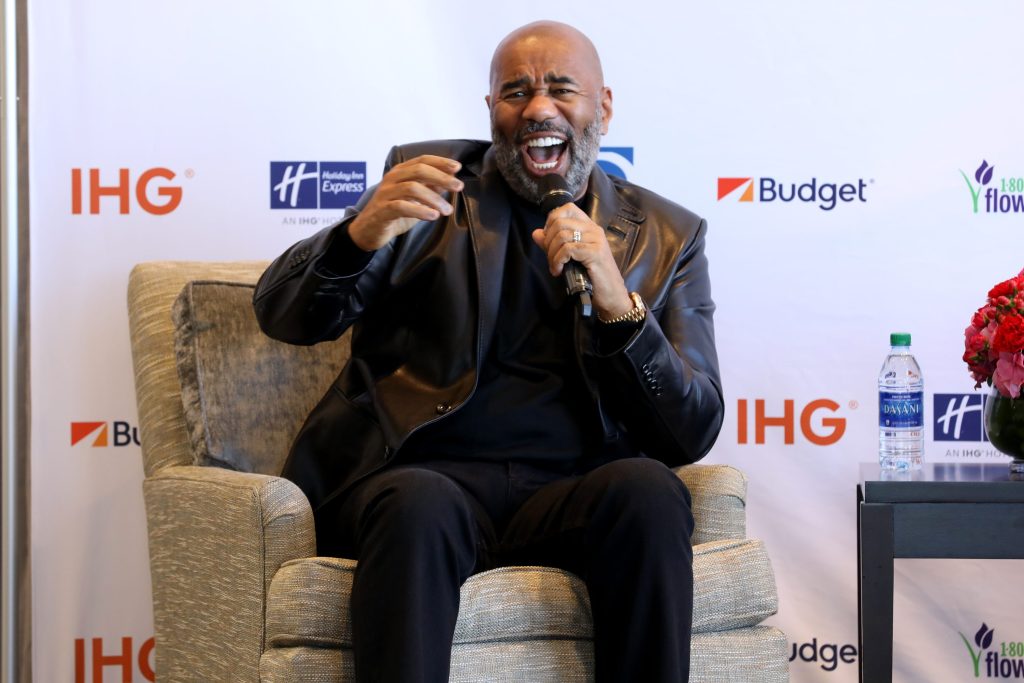 Strawberry said the morning show is wishing Lil Duval a speedy recovery. Steve Harvey told people to stop renting scooters out of the country. It's easy to get over there and forget what side of the road the driver is supposed to be on.
"Now you finna get flown so you can get your leg straightened back out. Parachute jumping, riding on the back of the big yellow banana…," said Harvey
The morning show said that they had done extreme activities such as parasailing and things like that. The morning show host said he had petted the dolphins. Harvey said that's dangerous, and he could have gotten eaten. Perhaps one of the dolphins had a mental condition.
Harvey said he also does not take risks when riding roller coasters. Shirley said riding the rides is okay, but you must get used to soaring.