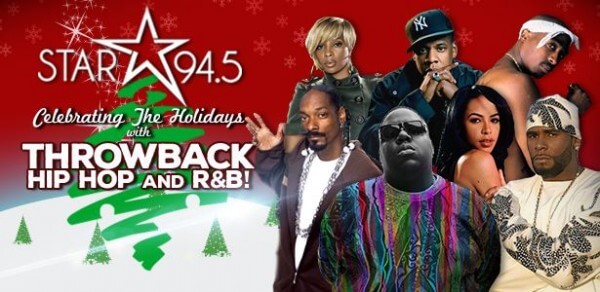 Daytona Beach station Star 94.5 has joined the growing list of stations to make the switch of Throwback Hip-Hop and R&B. The station has made one on air change by dropping the Tom Joyner morning show. The station is making a decision on the new morning show. Sources state Steve Harvey may be a replacement. Station statement below.
STAR 94.5 is now "Orlando's Throwback Hip-Hop and R&B" radio station featuring artist like Notorious B.I.G, R. Kelly, Tupac, Mary J. Blige, Jay Z, Missy Elliot, LL Cool J and many more artist with big hits from the 90's and the early 2000's.
"STAR has been a ratings and community leader in Central Florida. To continue to dominate in that leading position, we must evolve to the marketplace and our listeners needs", says STAR 94.5 Program Director, Michael Saunders. Michael adds, "Today is such an exciting day for STAR 94.5 and our team. This evolution will help continue STAR's dominance in Urban and the overall market staying true to who we are while updating the format"
STAR 94.5 kicked off its throwback era just in time to celebrate the holidays with listeners. When they hear throwback hip-hop music from Snoop Dog and throwback R&B from Usher they'll know they are listening to Orlando's Throwback Hip-Hop and R&B station, STAR 94.5!