Radio Determined to Survive and Thrive Amidst Burgeoning Podcast and Streaming Industries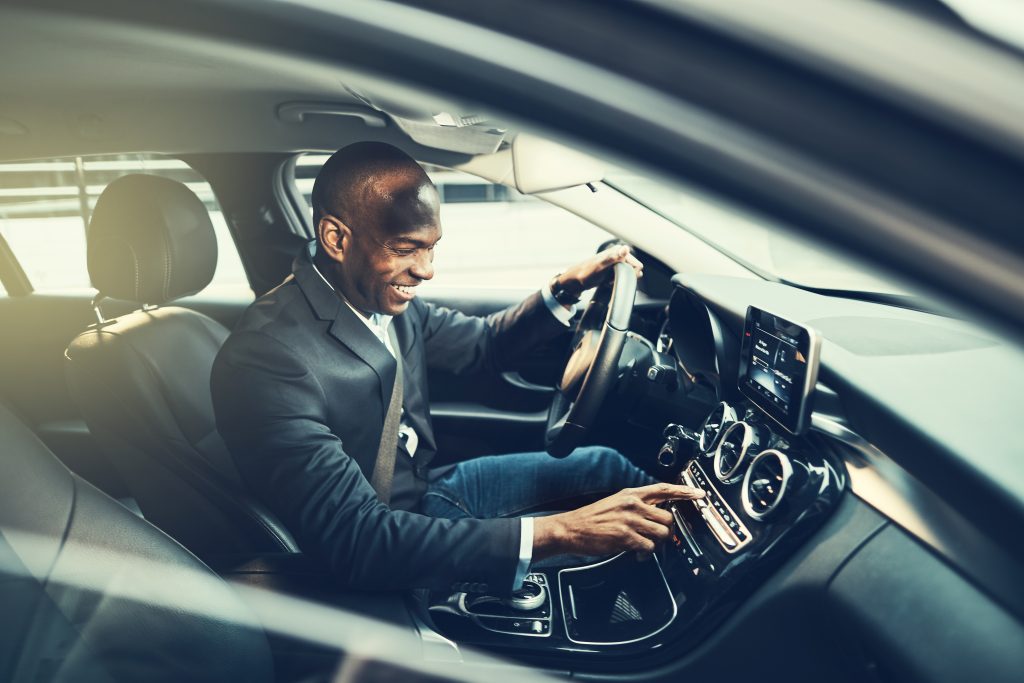 Commercial radio seems to be the sole survivor of its cousins, Newspapers, Magazines, and Cable TV. All three entities have seen a drastic decline in interest, subscriptions, and spending amid technology which continues to overshadow, if not desecrate, all of the aforementioned.
Black or Urban radio, for example, has never been very supportive of the talk radio format. Previously stating there was little interest from listeners and it was more beneficial to play music, even with super tight and extremely limited playlists.
REPETITIVE SONGS
It's not unique to hear the same songs repeatedly throughout the day with very little variety or consideration of the plethora of music being released by the record labels and independent artists that never make the airwaves.
Nevertheless, Listeners have spoken and now have options. For one, the hip-hop community has abandoned commercial radio for streaming services and easy access to celebrity contacts via social media and DMs (direct messages).
There was a time when radio DJs were the liaison/middlemen between the artists and the listener but now the listeners have direct access and they can be their own DJs by hosting podcasts and/or youtube channels garnering huge fan bases and greater earnings, even more so than experienced radio DJs currently working for radio corporations.
MARKET RESEARCH
EVP for Marketing and Promotion at RCA Records for Urban and Hip-Hop, Samantha Salolwane, told Radio Facts when asked about what changes she thought radio needed to make …
"Honestly, that one is easy. Market research. I think the radio's way of researching records is very antiquated. Absolutely. It was antiquated when I was there and that was early 2000. But now we've got other methods that I don't think radio takes into account; they do to some degree, but not always. You know, streaming, yes, streaming can be a factor, Shazam-ing can be a factor, but all these other elements of analytics show you the immediate, that's in real-time, that's real-time action. And a radio audience is different from a streaming audience, so that doesn't change, but I still think that the way that radio tests records is very antiquated."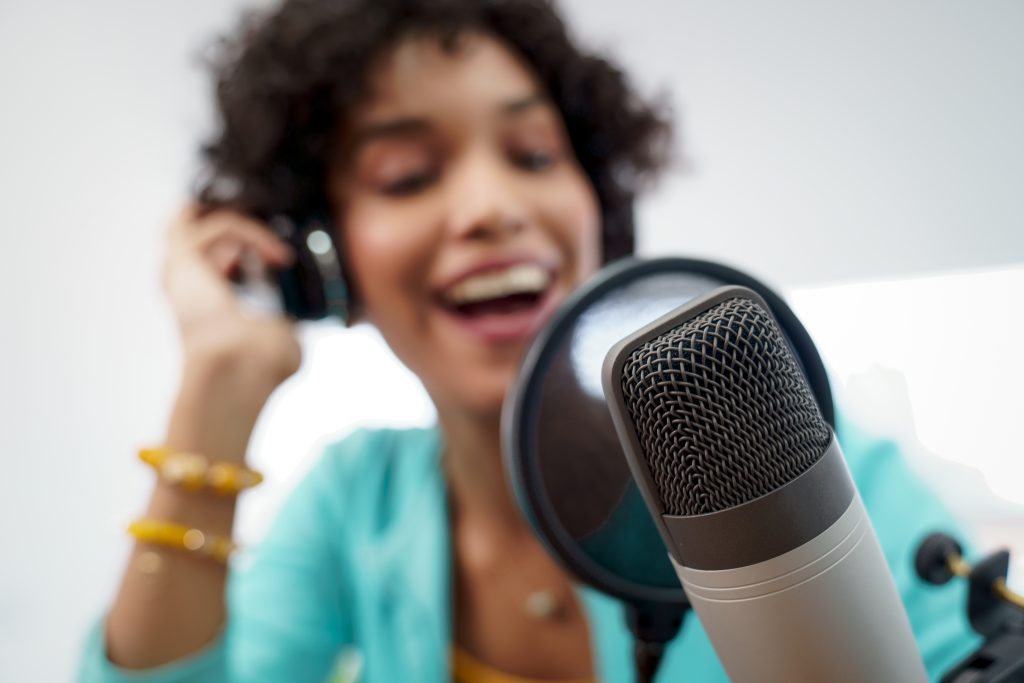 She is not alone in that thinking. Urban radio program directors have a median age range of approximately 52. Many younger radio industry people are frustrated that they are not getting their chance to shine in a managerial light.
20 years ago, a program director would have been considered out-of-touch by the age of 40, but today that's uncommon because of radio syndication.
RADIO SYNDICATION
Radio syndication dominates the urban radio landscape because it's cheaper and garners more revenue for radio corporations. The hosts, often with little to no radio experience, bring familiarity to the station because of their celebrity status. This has put a freeze on hiring new talent over the last 20 years.
Now urban radio is forced to run even more syndicated shows because new radio DJs are hard to find. They have lost interest because they no longer need radio, don't need training, don't need to work for a corporation, and don't need bosses. They can be their own radio outlet with a podcast, a Youtube channel or clubhouse room, or even TikTok.
We polled everyone, young and old if they listened to radio in Los Angeles. The answer was widely a resounding "No" when asked why not, they all shrugged their shoulders and said "Why?"
This may not be the case for middle Americans, however, but it's certainly the case for major markets, especially for hip-hop fans.
PODCASTING
So what is radio's solution? Hire podcasters. Unfortunately, that may be a futile venture as it would not make sense that people who are making a ton of money online running their platforms would have any interest in being on a corporate leash.
When pressed about the "benefit" of a podcaster working on the air at a radio station, many PDs have told us "It gives the announcer a bigger audience and a chance to expand their brand." But in large part that's not true.
They have the entire world vs. a market or even the country by running their shows online.
Syndication is probably radio's best bet on the urban side as there is no shortage of radio pros who want to expand THEIR brands.
The only problem with that is they don't have celebrity leverage. The good thing is that many middle-aged and older celebrities still want to have their own radio shows nationwide.
PROGRAM DIRECTORS
Program Directors have limited power at various radio stations because of corporate policies which determine which records should be played in various markets. One of the younger PDs (age 46) told us, "We can't do anything with all these old heads making the decisions. They can't tell us what to play in our markets because every market is different, and I know what works in my market and what doesn't." He was fired a few weeks after making the comment because he refused to follow the corporation's policy on which records to play.
CHARLAMAGNE
National radio host Charlamagne Tha God told Radio Facts in a recent feature "I tell program directors all the time, if you are still arrogant about radio or egotistical about radio and its place in the game right now, how about you do a perceptual for radio personalities in your market versus the podcasters. I bet that will humble you real quick."
Charlamagne is correct, but commercial radio seems to be a fast track to ignore its competition instead of embracing it as "competition." Ironically, successful podcasters don't consider radio competition at all either.
We get press releases all the time stating radio is growing and doing better than ever, and they always come from the same companies, but I'm not so sure I believe that from doing an industry site daily where deaths are often the most popular stories along with the same people being recirculated at various jobs in the industry.
A young program director was recently hired at KJLH in Los Angeles and we got many calls asking "who is that?"
10 years ago, radio was the behemoth to all singers and hip-hop artists' success stories but today it's, as described by a record label executive, "3rd base." Some still care about radio and others, especially in the millennial and Gen Z generations, barely know it exists.
SIRIUSXM
Dion Summers, in charge of Urban Programming for SiriusXM left commercial radio in the early 2000s and had this to say …
"And you notice kind of around like the early 2000s, radio was changing and the autonomy that program directors had to legitimately program their radio stations, to select music based on smart programming decisions, based on empirical data and gut to target the audience, those ABCs of radio were leaving: programmers didn't have autonomy anymore, programmers didn't have the right to play the music that they thought was best for their markets anymore.
That power was being taken from them. And we had a great team led by the awesome Doc Wynter, but at the end of the day, autonomy was being taken away, and it wasn't fun anymore."
Anyone who has worked in the urban radio arena for more than 30 years knows how much "fun" the industry once was. Several conferences brought the industry together in markets like Los Angeles, Atlanta, Chicago, and New Orleans, offering camaraderie, learning, and opportunities to the urban radio industry.
CONFERENCES
Radio Facts has often been asked to do a conference, but today, since 1995, ownership for radio is limited, and if one corporation decides their employees can't come to your conference for whatever reason, including that they have their own events now, that could kill your conference. It's not worth the risk on many fronts but the lack of camaraderie does hurt the urban industry tremendously. Phone calls and posting your vacation on social media are just not enough to sustain an industry like radio. Face-to-face meetings are still paramount.
SOLUTION
What's the solution? At the rate that commercial radio is headed and at times driving the vehicle with blinders on, it is something that has not been determined but will be as time goes by. In other words, the radio industry is waiting for something, but podcasting and streaming will faze out if that something is. The radio industry is in for a very rude awakening.