Radio Facts: Radio Facts: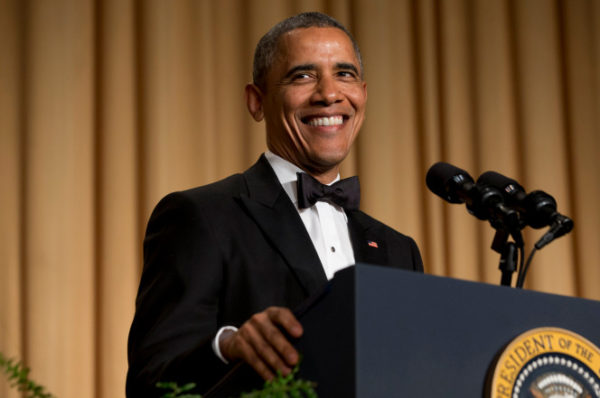 We all knew it was coming and there are many different reactions to the finality of one the most signficant presidency's in history. Whether you are a supporter or fan of President Barack Obama or not, you cannot deny the historical and political significance of his presidency. Obviously he is the first African-American president but he also sparked the brain for change in many of us. Within his eight years, he has reduced the deficit, opened the doors to potentially having universal healthcare, changed the conversation about Cuba, and many other things.
Despite all of those accomplishments, he also became quite good a roasting his colleagues at the annual Press Correspondence Dinner. No one can forget the way he annihilated Donald Trump. That was golden! This year Obama didn't pull any punches either as he went at CNN, Ted Cruz, The Donald, Bernie Sanders, and even Hillary Clinton. If you missed what the POTUS had to say, check out the full video below. He has some good moments and the way he ended his roast was perfect.