Radio Facts: Radio Facts: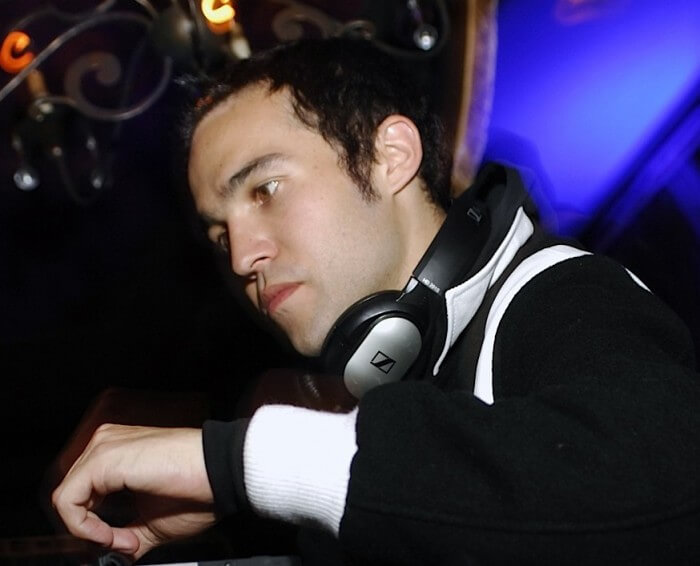 If you have ever spent any significant time in Chicago during the summer you know that downtown comes alive in evening. With the Taste of Chicago currently drawing massive crowds of citizens and tourists to the heart of the city, the energy pulsating through the streets is quite electric. On Thursday night that aforementioned energy seemed to manifest itself in form of Pete Wentz's hands as he masterfully manipulated the turntables at Angels and Kings inside The Hard Rock Hotel Chicago.
With a killer opening DJ set provided by New Politics, who were in town for their Monument Tour, the crowd was charged up and ready for Mr. Wentz to hit the one's and two's.  Once he hit the stage, the Fall Out Boy lyricist/bassist created an environment that was completely conducive to losing yourself within the groove. As the music rocked,  drinks poured, hands hit the air, grinding ensued, numbers exchanged, and life in that moment was all about that moment and nothing else.
From the grown & sexy to the young & the restless, The Hard Rock Hotel was definitely the place Chicago's Angels and  Kings came to play. Whether they were rocking an a line skirt, skinny jeans, a snap back hat, windsor knot, bow tie, or Jordans, they were on the floor fully engaged in an "Off The Wall" like moment where everyone left their nine to fives on the shelf and enjoyed themselves. Without uttering one word, Pete Wentz served as the ultimate master of ceremonies as he let his turntables do the talking and I believe they uttered the words of the classic Fall Out Boy song,  "Dance, dance, and these are the lives you'd love to lead." Who wouldn't want to live the life of an Angel or a King, especially if Pete Wentz was responsible for delivering the musical wings and crowns.