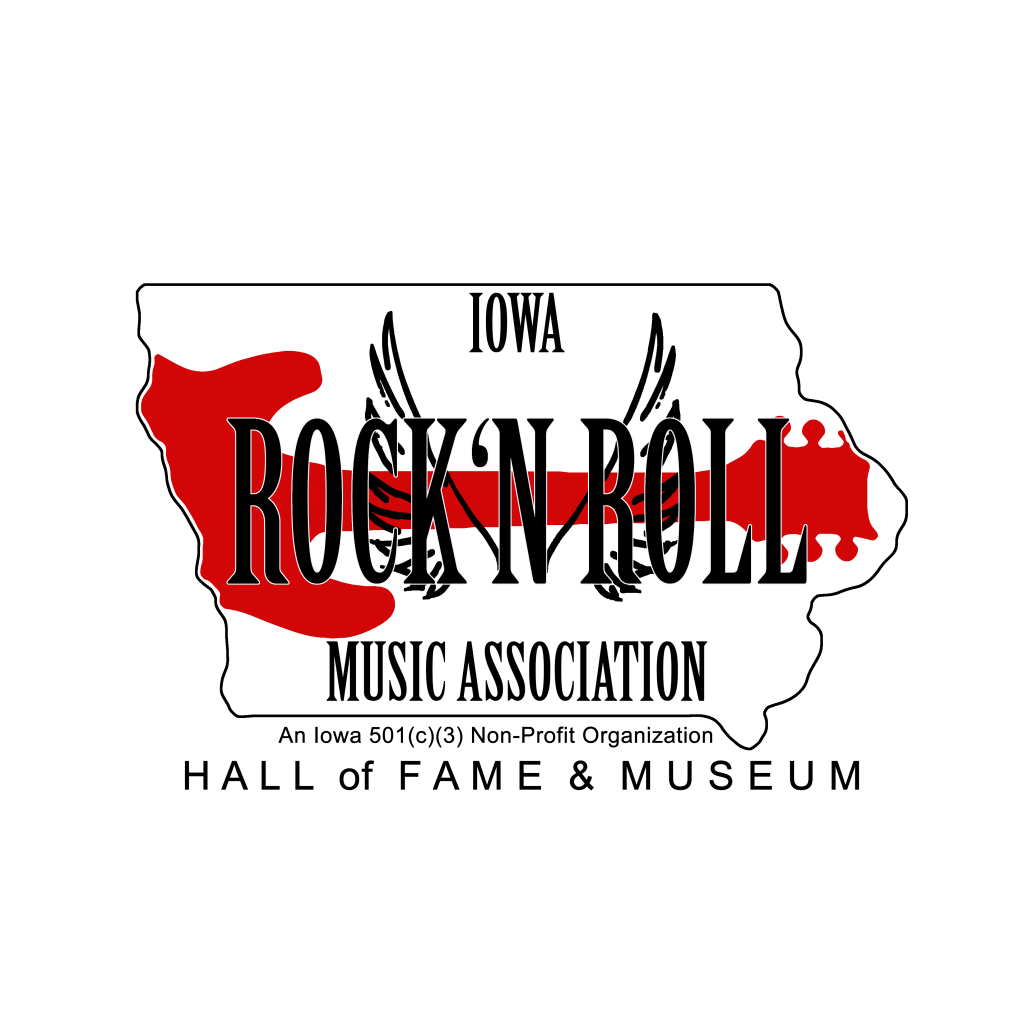 The Iowa Rock 'n Roll Music Association is pleased to announce the Hall of Fame Class of 2022 that will be honored during the Hall of Fame Induction Spectacular on Labor Day weekend, September 1-4.
Executive Director Clay Norris stated, "We're excited to present this wonderful class of inductees and award winners during the 25th anniversary of our association. We look forward to welcoming everyone to Arnolds Park during the induction celebration planned for Labor Day weekend."

The festival kicks off with a Rock the Roof Concert on Thursday evening, September 1st. The weekend festivities include the Opening Ceremony and Guitar Marching Band, Autograph Party, Iowa Rocks Talent Contest and Inductee Meet & Greet. The weekend culminates with the Iowa Rock 'n Roll Induction Ceremony and Concert on Sunday, September 4th.
2022 Iowa Rock 'n Roll Hall of Fame Inductees:
Band Category: Blue Strings, Gray James Band, The Library, The Pendletons, The Unidynes, Zini.
Individual Category: Dan Bern, Johnnie Bolin, Tommy Bolin, Jen Brucher, Barry Clark, Laurie Haag, Glenn Henriksen, Kelli James, Troy Johnson, Vance Jorgensen, Kris Karr, T. Wilson King, Ralph Kluseman,
Tom Nelson, Paul Miller, Heath Pattschull, Jim Poffenberger, Robby Vee.
Venue Category: The Burlington Capital Theatre.
Radio Station Category: WLS-AM, Chicago.
DJ Category: Ron Sorenson, Bruce Wasenius.
Support Person Category: Bill Monroe, Mark Sampson.
Special Achievement Awards:
Iowa Rock 'n Roll Music Association Lifetime Achievement Award: JC Wilson.
Matousek Lifetime Achievement Award: Tom Pick.
Spirit Award: Jeremy Ober, Maddie Poppe, Amedeo Rossi.
John Senn Legacy Award: Naomi Senn.
​The Iowa Rock 'n Roll Music Association annually inducts musicians, bands, DJs, ballrooms and others who have significantly contributed to rock and roll music in the State of Iowa. Since incorporation in 1997, more than 450 entities and over 1,900 individuals have had the honor of being inducted. Inductees must have a minimum of 25 years of experience in the music industry.
The Iowa Rock 'n Roll Music Association welcomes nominations through the website www.iowarocknroll.com. Nominations that have been brought forward on or before September 2022 will be considered for the Induction Class of 2023.
Details on the Iowa Rock 'n Roll Music Association's Hall of Fame Induction Spectacular Weekend schedule and ticket information will be forthcoming at www.iowarocknroll.com