Digital and Radio Facts: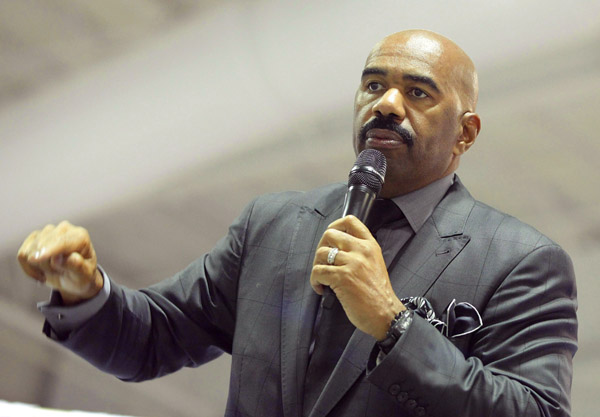 National Radio Hall of Fame Announces 2016 Nominees
Industry Voting Begins Today
LOS ANGELES, May 23, 2015 – Voting for the 2016 National Radio Hall of Fame Inductees begins today. The 24 nominations in six categories were determined by the organization's nominating committee. Four of those categories will be voted on by a voting participant panel comprised of 400 industry professionals, while the other two will be voted on by the public. Public voting commences June 20 for eight nominations for Music Format On-Air Personality and Spoken Word On-Air Personality. Kitchin comments, "The sheer depth of talent in our industry never seizes to amaze me. After much discussion and deliberation, our nominating committee is very proud of this year's class of nominees. We're all looking forward to seeing the voter outcome from our industry peers and listeners nationwide."Inductees will be announced July 11. The induction ceremony will be held Thursday, Nov. 17 at the Museum of Broadcast and Communications in downtown Chicago. Nominees to be voted on by voting participant panel:Longstanding Local/Regional (20 years or more)Jeff & Jer (Jeff Detrow & Jerry Cesak), San Diego Charles Laquidara, BostonBobby O'Jay, Memphis Garland Robinette, New OrleansActive Local/Regional (10 years or more)Tom Barnard, MinneapolisBJ & Migs (BJ Shea & Steve Migs), SeattleEric & Kathy (Eric Ferguson & Kathy Hart), Chicago Preston and Steve (Preston Elliot & Steve Morrison), PhiladelphiaNetworks/Syndication (10 years or more)American Top 40 & On-Air With Ryan Seacrest, Ryan SeacrestThe Fabulous Sports Babe, Nanci DonnellanThe Steve Harvey Morning Show, Steve HarveyWait, Wait…Don't Tell Me!, Peter SagalNRHOF 2016 NominationsPage 2Longstanding Network/Syndication (20 years or more)Delilah, DelilahGospel Traxx with Walt "Baby" Love, Walt "Baby" LoveThe Jim Rome Show, Jim RomeThe Kim Komando Show, Kim KomandoNominees to be voted on by listeners nationwide:Music Format On-Air PersonalitySean "Hollywood" HamiltonTom KentThe Kevin & Bean Show (Kevin Ryder & Gene Baxter) Bob KingsleySpoken Word On-Air PersonalityDiane RehmMike Francesa and Chris RussoMichael SavageSean HannityAbout the National Radio Hall of Fame and Museum of Broadcast CommunicationsThe institution collects, preserves, and presents historic and contemporary radio and television content as well as educates, informs, and entertains the public through its archives, public programs, screenings, exhibits, publications and online access to its resources. The museum is located at 360 North State Street in downtown Chicago and was founded in 1983 by veteran broadcaster Bruce DuMont.
# # #