Digital and Radio Facts: Radio Facts: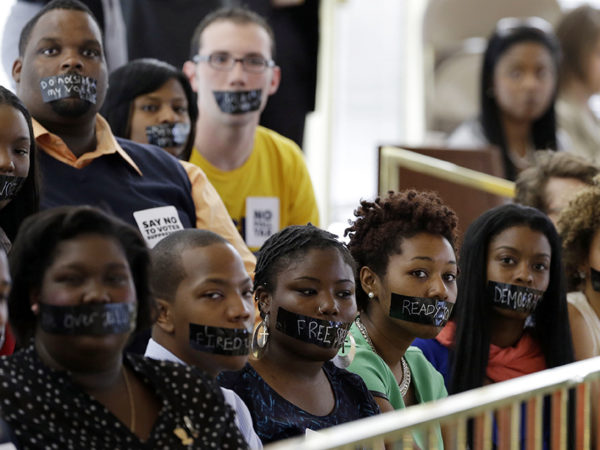 North Carolina has been no stranger to shady voter rights practices and laws and now NC is at it again. In this case it's not all the lawmakers or Republicans fault but it's still speaks to the many issues going on in the state regarding their voting practices.
When it comes to NC politics there always seems to be a glitch in the Matrix.  There is a law on the books that may leave voters in the state's 12th Congressional district without representation until 2015. Though Rep. Mel Watt (D) resigned his seat on the first day of the legislative year to become director of the Federal Housing Finance Agency, Governor Pat McCrory (R) announced Monday that his replacement will not be elected until- wait for it- wait for it…. November 4, 2014!  The 12 congressional district is comprised of mostly minority voters.
Governor McCrory ordered a primary be held on May 6, 2014, which is the regularly scheduled date for North Carolina primary elections. In the event none of these  candidates receives more than 40 percent of the vote, the second place candidate can request a runoff, which would be held on July 15th.
It's not all written in stone but this could happen since there are reportedly several individuals seeking the Democratic nomination from this district.  Thus far McCrory is not willing to make too many special provisions to keep this district from being unrepresented due to what he is says will be excess cost to have special elections.