93.3 FLZ, Tampa Bay's #1 Hit Music Channel, welcomes "THEjoeSHOW" to the morning program lineup, effective June 1. The show, which originated in Detroit, will make the move to Tampa Bay and will broadcast weekdays from 6 a.m. to 10 a.m.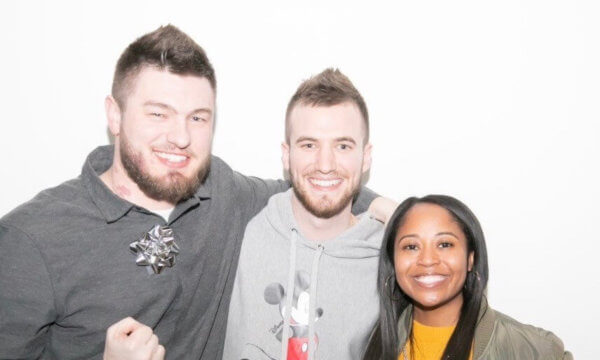 "THEjoeSHOW," hosted by three life-long friends, Joe Carballo, Ashley Nics and Producer Jed Shilling is an imperfect show for an imperfect generation. Listeners can tune in to hear vulnerable, honest, self-deprecating and timely content that is focused on the Tampa Bay community each weekday morning.
"93.3 FLZ has a long history of incredible morning personalities," said Tommy Chuck, Vice President of Programming for iHeartMedia Tampa Bay. "I'm excited to announce the next great show that is poised to take over Tampa Bay. Joe, Ashley and Jed have done a great job preparing for this opportunity."
"Since I was a kid, I have dreamed of doing mornings with my best friends," said Carballo. "To make this dream a reality on the legendary 93.3 FLZ seems unreal. I can't wait to be a part of the iHeartMedia Tampa Bay family."
"I am thrilled to create great local radio alongside my two best friends," said Nics. "Thank you iHeartMedia for this incredible opportunity!"
"Having the opportunity to continue to do a morning show with Joe and Ashley is such a blessing," said Shilling. "I can't wait to embrace Tampa Bay and the awesome radio culture and audience."
Joe, Ashley and Jed join iHeartMedia Tampa Bay from Channel 955 in Detroit, MI. While at Channel 955, Joe most recently served as the top-ranked afternoon host and assistant program director, Ashley served as a producer for "The Mojo in the Morning Show" and also hosted middays and Jed worked in the programming and digital department. Together, the three also hosted the "Heavily Anxious" podcast.
iHeartMedia is the leading media outlet in the Tampa Bay market with multiple platforms, including its broadcast Radio Station s; live events; data; and its digital businesses and platforms, including mobile, social and its own iHeartRadio, iHeartMedia's free all-in-one digital music, podcasting and live streaming radio service – with more than 2 billion app downloads and more than 135 million registered users.