Tom Griswold, Host of The BOB & TOM Show, is back and better than ever! Griswold returned to his nationally syndicated morning show today, following successful heart valve replacement surgery in mid-August and recovery at home in Indianapolis, IN. The comedic ringmaster of The BOB & TOM Show's talent-packed ensemble cast was back in the studio in fine form this morning, entertaining the show's loyal fans across the U.S.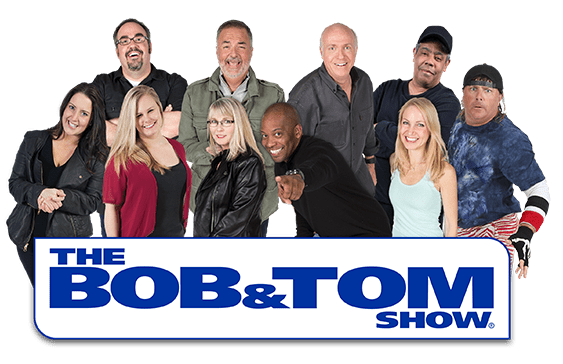 A favorite of millions and one of the funniest, longest-running and highest-rated radio programs in America, THE BOB & TOM Show airs live weekday mornings on 104 stations across the U.S. and on the American Forces Network worldwide. The BOB & TOM Show is exclusively distributed by Westwood One.
Please see the attached photo of Tom Griswold taken this morning at The BOB & TOM Show studios in Indianapolis. Also attached is a show logo for your use.
Thanks for your interest in The BOB & TOM Show!