92.1 The Beat, Hampton Roads Throwbacks &RnB, announced today that "The Russ Parr Morning Show," will join the stations morning program lineup, effective immediately. "The Russ Parr Morning Show" will broadcast weekdays from 6 a.m. to 10 a.m.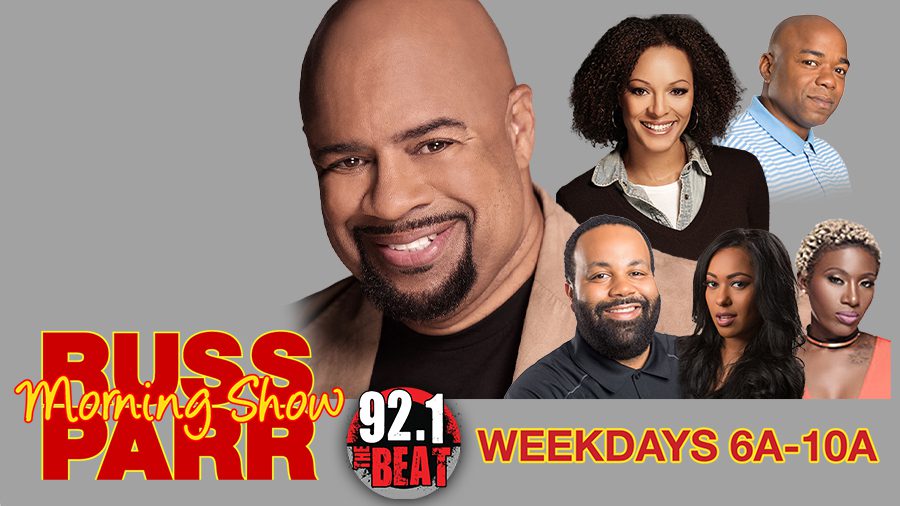 Listeners can tune in to "The Russ Parr Morning Show" daily for a guaranteed good time. The show is filled with top-charting music, plus engaging
interaction with up-to-the-minute news, interviews and fun. Russ Parr and crew –Alfredas, Supaken, Albert and Tanisha Nicole– will keep their adult listeners captivated, waiting to hear what they'll do and say next! Russ always delivers with a style and format like no one else, from the best films to music, fashion, and initiatives important to the Black community.
"People feel engaged and part of 'The Russ Parr Morning Show' because they are a part of the show. Our listeners are a part of our family and we're a part of theirs," said Parr.
"We're incredibly excited to welcome 'The Russ Parr Morning Show,'" said DJ Fountz, Program Director for 92.1 The Beat. "Russ and the crew are highly-entertaining, funny, and relatable and we know our listeners will love getting up to "Parr."
iHeartMedia is the leading media outlet in the Norfolk market with multiple platforms, including its broadcast stations; live events; data; and its digital businesses and platforms, including mobile, social and its own iHeartRadio, iHeartMedia's free all-in-one digital music, podcasting and live streaming radio service – with 3 billion app downloads and more than 150 million registered users.