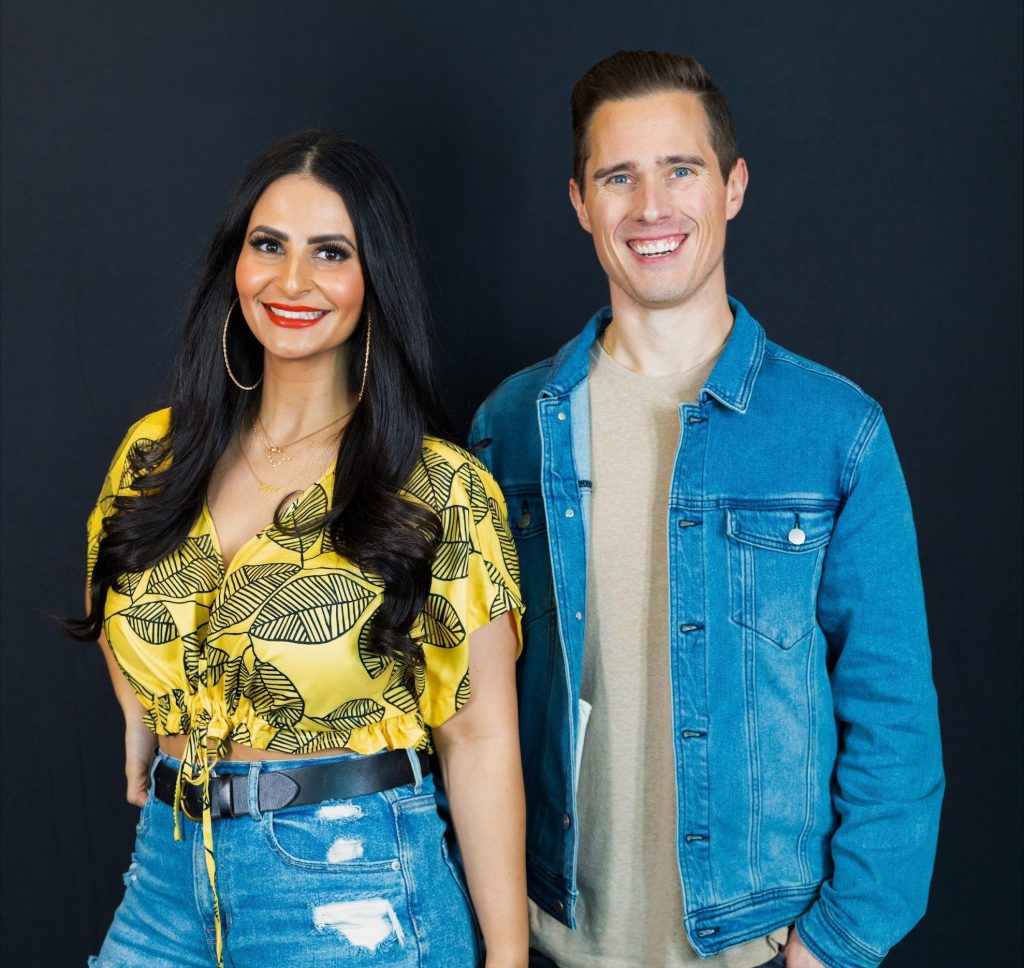 MIX 96.9, the Valley's Feel Good Station, announced today the debut of "The Priscilla and Joey Show," effective February 3, 2022. "The Priscilla and Joey Show" will broadcast weekdays from 5-10 a.m.
With the departure of Mathew Blades in December 2021, "Mathew & Priscilla in the Morning" ended its ten-year run on MIX 96.9 and the search was on for a new morning show co-host to join Priscilla Ornelas. The perfect candidate happened to already be within the iHeartMedia Phoenix building, working on sister station 104.7 KISS FM.
Joey Bradfisch has been with iHeartMedia Phoenix for 12 years and was a vital part of "The Johnjay & Rich Show." Bradfisch started as a part-time producer before becoming a full-time audio editor and eventually the executive producer of the syndicated "Johnjay and Rich Show."
Bradfisch is making the move to MIX 96.9 for "The Priscilla & Joey Show." They each bring important life experiences that represent the MIX audience, making the show fun, upbeat and full of life. Together they will be active in the community and are ready for a very exciting 2022 on MIX 96.9.
"I knew as soon as Joey auditioned, that was it. It was the beginning of something amazing! I couldn't be more excited to build this morning show with Joey," said Ornelas. "I also couldn't be more thankful for the support and guidance of our KMXP team. We're ready to light things up and bring a completely new energy to MIX 96.9."
"I am so excited for this opportunity to build a successful brand with Priscilla on MIX 96.9!" said Bradfisch. "She's done incredible work for ten years on MIX, and I can't wait to add to her energy that she brings to Phoenix listeners every morning. A special thanks to iHeartMedia and MIX 96.9 for this opportunity to grow. I am eternally grateful for my 12 years with 'The Johnjay and Rich Show' and it is with utmost certainty that I wouldn't be ready for this new position without them."
"Priscilla has earned the opportunity to grow into the lead role on a show. She's an unfiltered storyteller whose star is rising," said Steve Geofferies, Executive Vice President of Programming for iHeartMedia Phoenix. "Priscilla and Joey will have the audience laughing and engaged. Their chemistry and talent is undeniable."
iHeartMedia is the leading media outlet in the Phoenix market with multiple platforms, including its broadcast stations; live events; data; and its digital businesses and platforms, including mobile, social and its own iHeartRadio, iHeartMedia's free all-in-one digital music, podcasting and live streaming radio service – with 3 billion app downloads and more than 150 million registered users.