Radio Facts: Radio Facts: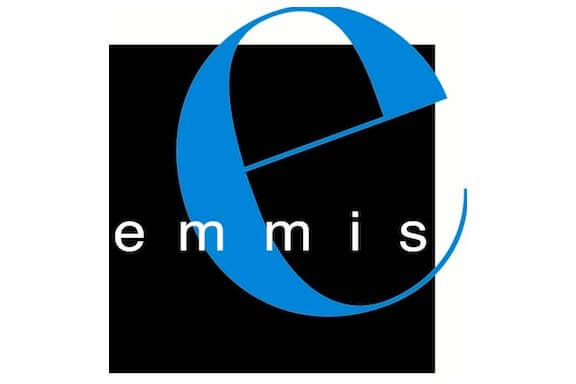 In a series of promotions, Emmis Communications Corporation has elevated Patrick Walsh to President and Chief Operating Officer and Ryan Hornaday has been named Executive Vice President and Chief Financial Officer.
Jeff Smulyan, founder of the company, remains Chairman of the Board and Chief Executive Officer.
Walsh joined Emmis in 2006 as Chief Financial Officer and most recently served as Executive Vice President/Chief Financial Officer/Chief Operating Officer. Walsh also serves on the Emmis Board of Directors.
Hornaday, who joined Emmis in 1999 and most recently served as Senior Vice President of Finance and Treasurer, has been promoted to Executive Vice President/Chief Financial Officer/Treasurer.
"We have an outstanding team of senior leaders at Emmis. These moves are a natural evolution in our leadership process, allowing Ryan to take on additional responsibility for leading our finance team thereby enabling Pat to build on his impressive track record operating our business," said Jeff Smulyan. "We're blessed to have a great team that makes such a difference in our performance and ability to innovate on behalf of Emmis and our industries."
"Ryan is one of the most talented finance executives I've encountered in my career and I'm thrilled to see him take on the CFO role," Walsh said. "In my new role, I look forward to working with my colleagues at Emmis and throughout the radio industry to find innovative ways to deliver growth in the coming years."
"Throughout my sixteen years at Emmis, I have been impressed by the entrepreneurial spirit that permeates all levels of this organization," said Hornaday. "I am excited about the opportunity to join the executive ranks at Emmis and help deliver long-term value for our shareholders and employees."
Before joining Emmis, Walsh was CFO at iBiquity Digital, the developer and licenser of HD Radio, served as a management consultant for McKinsey & Company, and served in a variety of finance roles at General Motors and Deloitte LLP. Walsh currently serves on the Board of Directors of Emmis Communications, National Association of Broadcasters where he serves on the Executive Committee as Major Group Representative, Radio Advertising Bureau, Radio Music License Committee, Indianapolis 500 Festival, Center for Leadership Development and he also sits on the Alumni Board of Governors at the Ross School of Business at the University of Michigan. He earned a BBA degree from the University of Michigan and an MBA from Harvard Business School. Walsh is a past winner of the Indianapolis Business Journal CFO of the Year and two-time finalist for Washington-DC area technology CFO of the Year.
Prior to joining Emmis in 1999, Hornaday spent three years in the audit practice of Arthur Andersen LLP in Indianapolis. He is a board member of Choices, a not-for-profit organization that provides cross system coordination services for youth and their families. He is also a member of the Finance Committee for The Children's Museum of Indianapolis, the world's largest children's museum. Hornaday graduated summa cum laude from Ball State University with a Bachelor of Science degree in accounting.
Emmis also announced that Christopher Rickenbach has been promoted to Vice President of Finance/Assistant Treasurer.
The promotions are effective August 1, 2015.