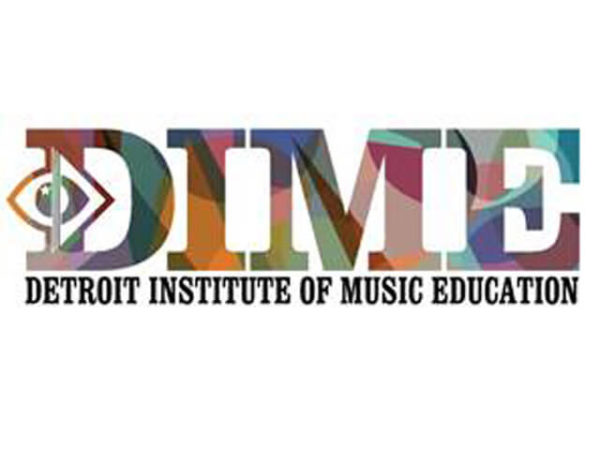 Detroit Institute of Music Education (DIME), a music education college dedicated to teaching the next generation of modern musicians, has announced its launch in downtown Detroit.
DIME's temporary location at 1520 Woodward Avenue, between John R and Witherell, opened today and will serve as its admissions office and performance space. Prospective students are encouraged to visit the space and meet the DIME team and sign up anytime Monday through Saturday between 10 a.m. and 6 p.m.
The space will also be equipped with a live stage and sound system, and will feature regular entertainment events. Bands and artists interested in performing in this space can contact the admissions office at 313-223-1600 or www.dime-detroit.com.
Founded by music industry veterans Kevin Nixon, Sarah Clayman and Bruce Dickinson, DIME offers advanced music students a college-style experience in contemporary music, with expert musicians and industry professionals teaching courses in guitar, bass, vocals, drums, songwriting and music entrepreneurship. Prospective students can pursue a bachelor's degree or diploma in Creative Music Performance, or sign up for part-time and summer music education programs. DIME expects to enroll 150 students for its 2014-2015 school year.
"The music industry is a complicated business and learning by experience can be a long route. DIME brings the information, encouragement and expertise to demonstrate how to build a successful career," says Kevin Nixon, president of DIME. "Musicians will be playing in bands, meeting industry professionals, mastering technique, promoting their own shows, developing their brand, arranging songs, and many other exciting career development activities. Most of all, DIME students will be part of a musical community of like-minded musicians and budding entrepreneurs."
DIME is the third music education venture for serial entrepreneurs Nixon, Clayman and Dickinson. The trio's most recent model grew to a multi-campus college with locations in the United Kingdom and Ireland. DIME's educational programs are built on the successful model pioneered by the founders. Michigan-based private equity firm Beringea has made a $3 million investment in DIME to fund the opening in Detroit.
"We're excited to bring this innovative high profile, high impact business to Detroit and provide growth capital for its launch. DIME's education model will attract creative, young people from all over the country to Michigan, while creating more jobs in the education sector," said Charlie Rothstein, senior managing director and co-founder of Beringea.
DIME will formally open in September, when renovations are complete on the historic Bamlet Building, located at 1265 Griswold Street and owned by Bedrock Real Estate Services. The school will occupy more than 20,000 square feet of space on four floors of the seven-story, building in Capitol Park at the corner of Griswold Street and Grand River Avenue built in 1896.
"Detroit has always been known for its music and innovative culture," said Dan Gilbert, Chairman and Founder of Rock Ventures and Quicken Loans. "It is fitting for the Detroit Institute of Music Education to open in the heart of downtown Detroit where the opportunities to create are endless. I can think of nothing more important than locating institutions that attract young talented people to the city. DIME is a unique entrepreneurial organization that has a proven strategy to develop top-notch musicians. The combination of Detroit's DNA and DIME's exciting educational model is going to be a huge success for the entire community."