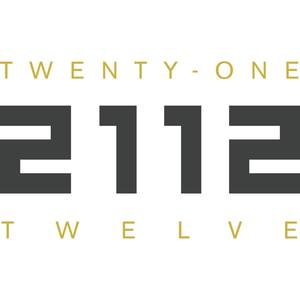 What began as Fort Knox Studios, a massive rehearsal and recording space for musicians on Chicago's Northwest side has become an even grander vision for music tech startups across the country. Kent Nielsen and Dan Mahoney, owners of Ft. Knox, conceived of 2112 and brought on director
Scott Fetters
in 2015. The creative industries
business
incubator named in honor of the epic Rush album was created to unite Chicago's fragmented music industry under one roof while developing businesses at the intersection of music and
technology
.
Fort Knox was founded in 2011, with 92 practice rooms, 6 recording studios, instrument repair, and fabrication shop for building out studio furniture, cabinetry, and sound proofing.  2112 grew under Fetters' leadership and a team of four, adding 75 member companies, co-working space, conference rooms, and daily access for
members
to
business
mentors, investors, and educational programming. That all happened in one year. And there's more to come.
Rolling out in July is: a new 30 seat classroom and partnership with Mobile Makers Academy coding boot camp; launch of The Hanger, a 7200 sq. ft. facility for film/video production and photography, and a formal partnership with Iceland's
Music Export Office
.
2112 will celebrate its year one accomplishments at an invite-only event on July 12th, where Chicago government officials and music and tech industry VIPs will be treated to performances at Ft. Knox, member showcases, facility tours and announcements about 2112's plans for the years ahead, including a national expansion.
"This is one of the few places 
in the world
 with the proper resources and community to support the
development
of a startup in music technology,"
Scott Fetters
says. Companies have flown in to their quarterly Who's Who in Music Tech Meetups for the chance to introduce themselves to coders, investors, and others in the industry. Several
members
have either relocated from other cities or maintain space in their home city and at 2112 to be a part of the action. Fetters attributes the incubator's wild success both in and outside of Chicago to the comprehensive ecosystem created connecting startups with not just community, education, and access to capital, but also to the artists and established businesses within Fort Knox Studios, providing these startups with industry relationships and real-time feedback on the
development
of their
business
.
2112
offers
four membership levels for interested music, film, and creative tech entrepreneurs starting at the entry-level enrichment program, which gives access to mentorship, events and educational programming to unreserved work spaces, reserved desks, and private offices. For more information, visit 
www.2112inc.com
.