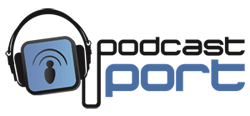 LOS ANGELES, CA. JUNE 16, 2016
– RADIO FACTS, the most read urban radio and
music industry
site, is introducing the FIRST ALL URBAN
podcast
site,
PODCAST PORT
(
www.podcastport.com
) shows to promote to the music, entertainment, radio industry and beyond.
We're looking for the first 20 shows to premiere and promote directly to the industry. "There are a LOT of AMAZING podcast shows out there done by ALL hosts but when it comes to black hosts, shows they are often lost in a plethora of other podcasts and it's a lot of work to find the shows that are of specific interest to African Americans." stated Kevin Ross, COO of Radio Facts (radiofacts.com). "I've been trying to assemble a podcast site for six years even BEFORE the trend caught on because I saw the potential but I foolishly waited for others who did not see the vision, to come on board and time was waisted." Ross went on to say.
Ross, a former radio DJ, Program Director and industry liaison hosts his own podcast, a series of vignettes called "Pennies from Kevin" where he gives advice to enhance the lives and experiences of listeners.
WHAT PODCAST PORT IS ABOUT…
"Podcast Port is about EVERYTHING that commercial urban radio is not. We want everyone and everything in the African American community from Small Business, Hip Hop, Women, Men, LGBT, Church, Parenting, Comedy, Real Estate, Cultural Concerns, Education, Entertainment, Money Matters, Music Industry to people who want the industry to hear their ideas for potential new shows and we plan to use our unique channels and our database to market the shows directly on our Number One radio industry site RADIO FACTS.
Pages: 1 | 2 | Single Page