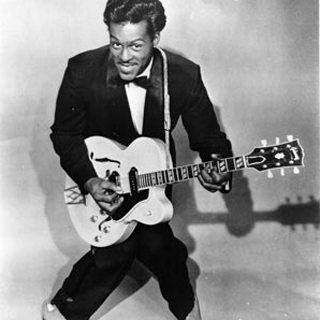 BMG has acquired from Fuji Music Group (FMG) a majority interest in the legendary ARC Music publishing catalog including many of the greats of US blues and rock'n'roll, including songs made famous by Chuck Berry, The Beach Boys, Bo Diddley, Howlin' Wolf and John Lee Hooker. Following the deal BMG and FMG have agreed they will work together to explore additional opportunities with the intention of creating a portfolio of evergreen copyrights.
ARC Music was founded in 1948 by the Chess brothers Leonard and Phil Chess as the music publishing counterpart of their Chess Records label. It holds the rights to some of the most well-known American music of the past five decades including blues and rock'n'roll songs such as 'Surfin' USA', 'Johnny B. Goode', 'See You Later Alligator', 'Book Of Love' and 'Roll Over Beethoven' (fuller list below).
The deal further builds BMG's representation of the classics of American popular music. The company already publishes songs by Willie Dixon, much of the Johnny Cash catalog and last year acquired rights in the Buddy Holly estate controlled by the star's widow, Maria Elena Holly.
BMG and FMG have a long-running relationship, with FMG's affiliate, Fujipacific Music administering BMG's catalogue in Japan and Southeast Asia and BMG administering FMG's catalogue in the rest of the world.
FMG will continue to handle administration for the catalog in Japan and Southeast Asia. BMG CEO Hartwig Masuch said, "The Chess brothers and their successors brought blues and rock'n'roll to the world. The artists and songwriters they discovered still resonate through the decades.
Both culturally and commercially, the acquisition of this majority stake in ARC is one of the most significant acquisitions in the development of BMG so far."
Laurent Hubert, President of Creative and Marketing at BMG commented, "The ARC catalog represents timeless music that is a centerpiece of American culture. We are pleased to join forces with Fuji and deepen our relationship with them in Japan and Southeast Asia to bring these songs new life across the globe." Ichiro Asatsuma, Chairman of Fuji Music Group commented, "I am confident that this partnership with BMG will not only increase the commercial value of the ARC songs, but also strengthen the cultural legacy the catalog represents."
Hico Koike, President of Fuji Music Group added, "FMG and BMG share the same philosophies in maximizing exposure for music. With our combined global resources we look forward to expanded business opportunities for the catalog."
Selected highlights from the Arc catalog
'I'm A Man' (made famous by Bo Diddley, The Yardbirds)
'Johnny B. Goode' (Chuck Berry)
'Roll Over Beethoven' (Chuck Berry)
'No Particular Place To Go' (Chuck Berry)
'Surfin' USA' (The Beach Boys)
'Mannish Boy' (Muddy Waters, The Band)
'Susie-Q' (Creedence Clearwater Revival)
'See You Later Alligator' (Billy Haley & The Comets)
'Road Runner' (Bo Diddley, The Animals, The Zombies, Aerosmith, The Who)
'Smokestack Lightning' (Howlin' Wolf, Cream)
'At The Hop' (Danny & The Juniors)
'I'd Rather Go Blind' (Etta James)