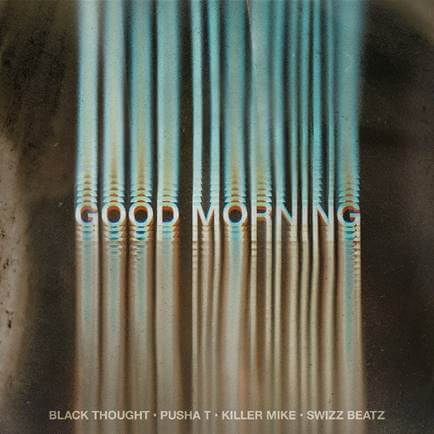 BLACK THOUGHT DEBUTS NEW SINGLE "GOOD MORNING" FEAT. PUSHA T, KILLER MIKE AND SWIZZ BEATZ
Legendary MC for GRAMMY® Award-winning platinum-certified hip-hop luminaries The Roots, Black Thought debuts new track "Good Morning," feat. Pusha T, Killer Mike and Swizz Beatz via Republic Records. This release marks the second track off of Black Thought's highly anticipated Streams of Thought Vol. 3: Cane & Able, which is set for release September 18, 2020.

Streams of Thought Vol. 3: Cane & Able was produced entirely by Sean C (Jay-Z, Diddy, Pusha T, Joey Bada$$). The thirteen-track collection sees Black Thought continuing to hone his inimitable and impenetrable improvisation. The project includes features with heavy hitters like Swizz Beatz, Portugal The Man, Pusha T, ScHoolboy Q and The Last Artful, Dodgr.

Black Thought's previously released Streams of Thought, Vol. 1 & Vol. 2 have set the stage for this next arrival. Volumes 1&2 are tastemaker-approved phenomenons, Pitchfork proclaimed it "a small testament to his sustained excellence" as Rolling Stone and more offered praise. In addition to bowing in the Top 10 of Billboard's Top Independent Album charts, "9th vs. Thought" and "Twofifteen" both surpassed 1 million Spotify streams each.