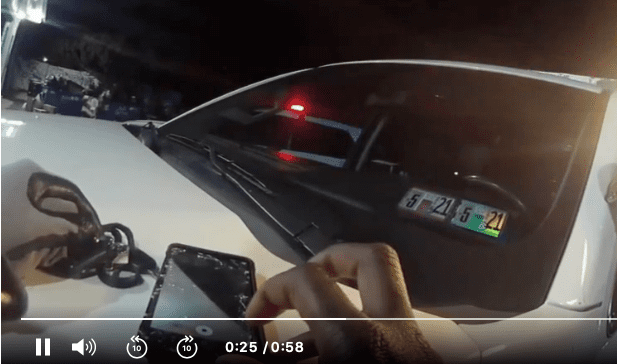 A Black Philadelphia police offer, Tyree Burnett, is facing charges after tampering with another Black man's phone, during a stop at a gas station.
The officer is seen on video allegedly deleting the video of the man's unlawful arrest after the man stated he was filming the incident.
Burnett is currently on leave and facing termination, criminal charges, and a lawsuit over the incident.
Burnette allegedly deleted Jacob Gidding's footage during a stop at a gas station this past March.
He is seen asking Gidding to get out of the car and Gidding is asking for his supervisor. You then see Burnett yank Gidding's out of the car and the phone is on the ground.
Burnett picks up the phone and is fiddling with it trying to erase the video. Burnett has now been charged with evidence tampering, attempted official oppression, and obstruction of justice.
Gidding's attorney, Donte Mills of Mills & Edwards LLP, tells us, "This is what happens when we fight for each other.
This is bigger than talking about change, it's demanding action. Police officers being arrested and held accountable never happens- Let me correct that, never use to happen. Now it does."
Mills says Giddings was ecstatic when he heard the news.