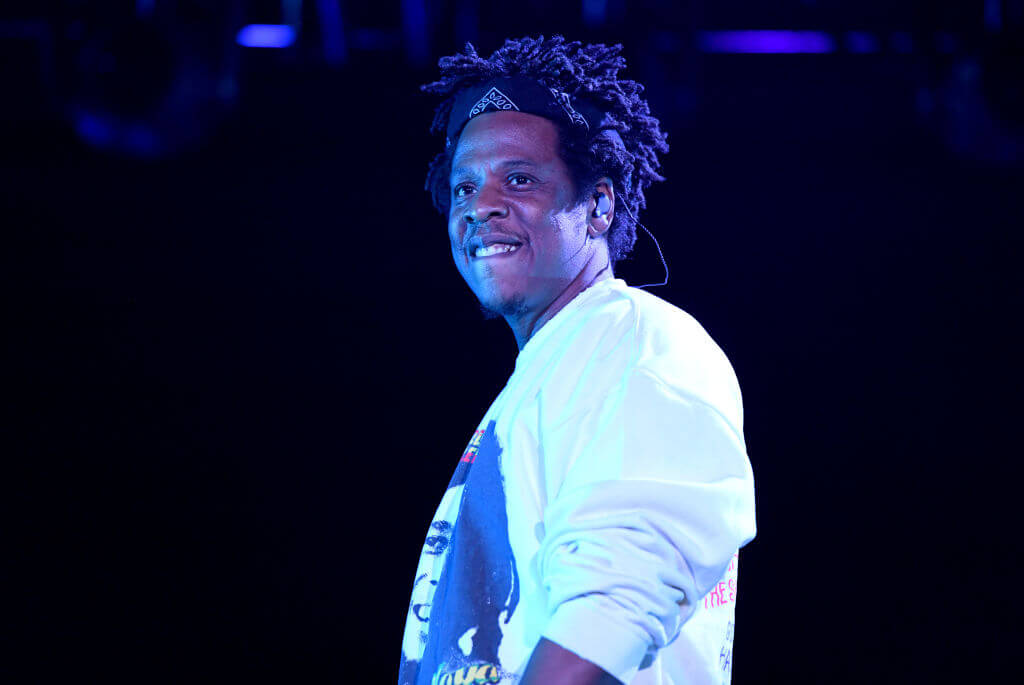 Last week was…interesting.
Jay-Z, whose real name is Shawn Carter, held a press conference Wednesday at the New York offices of Roc Nation with NFL Commissioner Roger Goodell to announce that his company was partnering with the National Football League to help produce the Super Bowl halftime show and other NFL related events. He also explained that Roc Nation will have input on the direction that Inspire Change, an initiative started by the NFL's discussion with players about their desires to help (mostly black) communities and push for criminal justice reform. These discussions started because of former 49ers quarterback Colin Kaepernick's protest and the headlines it garnered.
When this press conference happened, the internet imploded.
There was the well-written and carefully thought out article by Jemele Hill with the unfortunate title "Jay-Z Helped the NFL Banish Colin Kaepernick." That title implies that Hill says far more than she does; yet, the internet ate it up (largely, I bet, because of the title) and shared her article widely. There was also the Playboy article by David Dennis Jr. entitled "The Gut Punch of Jay-Z's New NFL Deal" which laments the deal but has a definite "let's wait and see" hopeful underpinning with Dennis ending by saying: It's rare that I ever write something with the hope that it ends up being a source of ridicule for me. But I hope that this article becomes one that leaves egg on my face. I hope I'm wrong about Jay-Z and this NFL partnership, and that I look silly for doubting him.Even NFL players weighed in. Albert Wilson, a player for the Miami Dolphins said, "He's never been on a knee. Choosing to speak for the people like he had spoken to the people." Kenny Stills, his teammate and a player who continues to kneel to raise awareness to the injustices in the criminal justice system said of Jay-Z, "I felt like he really discredited Colin and myself, and the work that's being done in our communities. I think he could have handled the whole situation differently."Offering a much stronger critique of Jay-Z was Eric Reid, a Carolina Panther's safety and close friend of Kaepernick. After hearing Jay say "I think we've moved past kneeling. I think it's time for action. "Reid replied by saying: When has Jay-Z ever taken a knee, to come out and tell us we're past kneeling…Yes, he's done a lot of great work, a lot of great social justice work. But for you to get paid to go into an NFL press conference to say that we're past kneeling — again, asinine.Clearly, Jay's announcement struck a nerve, but if you're expecting me to pile on with every other tweeter and talking head, then you're about to be sorely disappointed. I can't—at least not yet.Let's start by looking at Jay-Z's track record.This is the same guy who:
Raised money for Trayvon Martin's family, and did not tell the world about it.
Was instrumental in the Kalief Browder documentary seeing the light of day.
the charge to free Meek Mill, and helped an Amazon documentary about the case be made.
Raised money for Sean Bell's fiancé and paid the tuition for their kids.
Lobbied Governor Andrew Cuomo to appoint a special prosecutor in the Eric Garner murder
Turned down the SuperBowl halftime show last year.
Not all of these actions were not inspired by money, so for him to only be a capitalist like Dave Zirin suggested in The Nation feels off base at best; but, to be sure, Jay-Z made many deep miscalculations.Shawn Carter thought that he had enough social capital that he could do a press conference with no facts about how he would achieve the social justice aims he discussed, and he would get a pass. Maybe he thought this because he is married to Beyonce…or because he is the greatest rapper alive. (Don't debate me on this. He is.) Perhaps it is because we all love Blue Ivy. I don't know why he thought this, but he was wrong—very wrong.The media backlash to his announcement should have been anticipated. He should have made the announcement with a detailed and thorough explanation for how he would achieve his ends. He should have had answers to each question beyond the trite sound bite "It's time for action" ready at the beginning. He should have consulted a public relations firm before the press conference and had every t crossed and every i dotted. He should have talked with Kapernick before the press conference instead of after, and, quite frankly, he should have announced the deal while wearing a number 7 San Francisco jersey. He did not, and now he is paying the consequences.Yet, even with these missteps, I am in a holding pattern. I want to see what he will do before I cancel the greatest rapper of his generation. I hope he surprises us and directs the NFL in a direction more in line with justice. I don't think things will change overnight, but I do think that more can be done from the inside.I'm not done Jay-Z—not yet. Until further notice, I have cautious optimism. I hope he doesn't let me down.