iHeartMedia announced today that ADRIAN WARREN has been named VICE-PRESIDENT OF SALES for JACKSONVILLE, effective June 13th. iHeartMedia/Jacksonville has a strong cross-platform presence and includes a number of iconic brands and franchises — both broadcast and digital — encompassing more than 8 stations comprised of music, talk and news formats in both English and Spanish.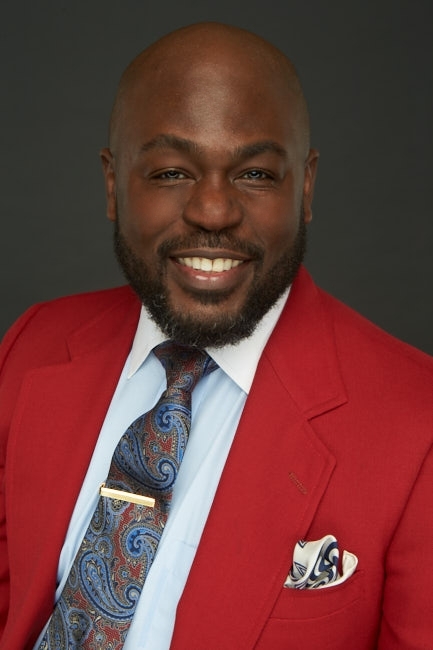 iHeartMedia has the leading consumer reach and influence across multiple platforms and delivers more live programming than any other media company. As Vice-President of Sales, Warren will be responsible driving revenue across the market's entire broadcast and digital cluster, with a specific focus on WJBT-FM, WSOL-FM and the Black Information Network.
"I'm really excited to have Adrian join our leadership team here on the First Coast of Florida," said Paul Rogers, iHeart's Area President for North Florida. "His track record, personal character, and specific experience with some of the same diverse brands we represent here in Jacksonville were a perfect fit for us, and we were fortunate to get him. I'm confident he'll help us get back to our market-leading revenue position."
Warren joins the Jacksonville market from RadioOne in Indianapolis where he most recently served as the Digital Sales Manager/Local Sales Manager. Prior to his current role, Warren was a 2-time Presidents Club-winning Integrated Marketing Specialist and Director of Promotions for the cluster. ROI features the Crystal Award-winning market leader 106.7 WTLC FM (Urban AC) along with 5 other leading brands (Rhythmic CHR, Top 40, Inspiration/News Talk, Spanish CHR/Regional Mexican and a Telemundo affiliate TV station.) Warren began his radio career at WMBM, a Gospel station in Miami, where he held the roles of Music Director, Program Director and Promotions Coordinator.
Listed in the Gospel Industry Round-Up (gospel industry trade) as a "Mover and Shaker You Should Know", Warren is an Associate Pastor and a frequent conference speaker and panelist – blending biblical wisdom with business excellence. As a success coach, Warren delivers more than inspirational messaging. He provides tools that aid in practical application and accountability to help you through the growth and transformation process.
Adrian currently serves as an Advisory Council Member for FORUM Credit Union, On-Ramp Panelists for the Indiana Arts Commission and chairs the Human Rights Committee for ResCare, Inc. (Indianapolis), in addition to volunteering as a healthcare advocate and mentor to youth.
"I'm thrilled to not only be joining iHeart, but to bring my experience and God-given talents to such a heritage cluster of brands," said Warren. "WJBT, WSOL, WQIK . . . these have been dominant stations for decades in Jacksonville and in our industry, and I'm looking forward to joining the local team – in an exciting growth market – and helping to take them to the next level."
iHeartMedia is the leading media outlet in the Jacksonville market with multiple platforms, including its broadcast stations; live events; data; and its digital businesses and platforms, including mobile, social and its own iHeartRadio, iHeartMedia's free all-in-one digital music, podcasting and live streaming radio service – with 3 billion app downloads and more than 150 million registered users.