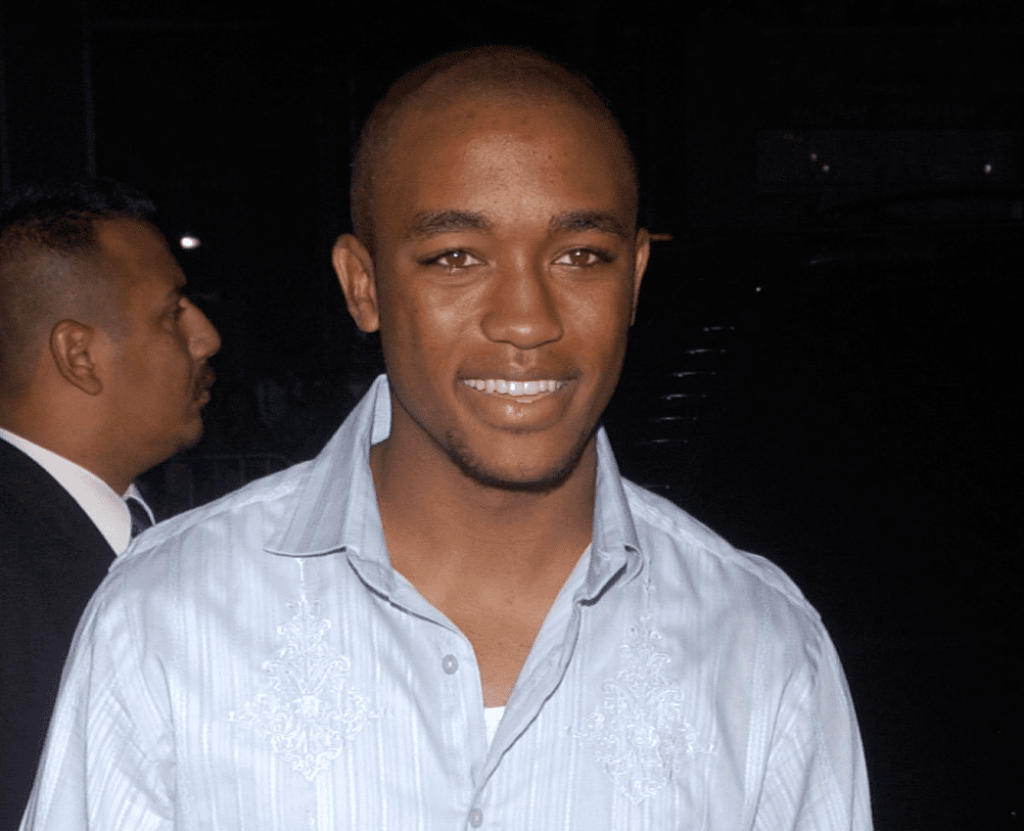 Lee Thompson Young, who is known for playing the Disney character "The Famous Jett Jackson" has died after what officials believe is a suicide.
Sources report that the 29-year-old actor's body was found with a gunshot wound that appeared to be self-inflicted.
Lee Thompson Young's most recent work was on the TNT show "Rizzoli & Isles.' When he didn't come the set to work, TMZ is reporting that the officials from the show called his landlord to check on him.
Reports say that when the landlord opened the door, he found Young's dead body. Our condolences go out to his friends, family, and fans.
Disney Star Lee Thompson Young Dies from Apparent Suicide
If you are a fan of Disney, you must know who Lee Thompson Young is. It is beyond tragic that he has been confirmed dead after his body was found lifeless in his apartment with a gunshot wound that has been ruled out to be suicide. This article will take a deeper dive into his life and everything about him leading up to the time that he was found dead.
Lee Thompson Young's early life
Lee was born in Columbia in the area of South Carolina to Tommy Scott Young and Velma Elaine who is also known as Love on the 1st of February 1984. His parents got divorced when Young was only in grade two and he was put under the custody of his mother. At the young age of ten, he was in a play by Dwight Woods that was called 'A Night of Stars and Dreams' where his role as Martin Luther King Jr. This play was done in the Phillis Wheatley Repertory Theater that was in Greenville, still in his hometown of South Carolina. This was the defining moment for Lee as he decided right after the play that his dream was to become an actor and he would pursue it.
Lee Thompson's career
In June 1996, when he was only twelve years old, Lee moved to New York. His fame was not as instant as he had participated as it took him a whole year of being in the city before he finally landed an audition to be part of the show 'The Famous Jett Jackson'. He has auditioned for the lead role of Jett Jackson. He was lucky enough to be chosen as the one who got the role and he filmed the first episode, the pilot, of the show. In June of the following year, now 1998, Lee Young found out that the show had been picked up by Disney Channel. Furthermore, it was going to be a Disney Original Movie that would come out in June of 2001. This was indeed just the start of his outstanding career.
In 1999, Lee starred in another original movie by Disney called Johnny Tsunami where he played the role of Sam Sterling. The movie was extremely successful, as is with all if not most of the Disney original movies. He however did not continue with this role in 2007 when the sequel of the movie was aired, 'Johnny Kapahala: Back on Board'.
In 2001, The Famous Jett Jackson was canceled. This however did not make Lee lose hope or even despair in the slightest. He was still certain that acting was his calling and continued to pursue other opportunities relentlessly. He was featured as a guest in 'The Guardian' which was a CBS series. He also landed a role in a movie released in 2004 called 'Friday Night Lights' by Chris Comer. Still, in the same year, he played a role in the movie 'Redemption: The Stan Tookie Williams Story' which was a Jamie Foxx film.
He was also able to land himself in drama series such as South Beach which was a UPN's TV drama series. Other television series where he was featured include; Smallville where he was in the fifth season, sixth, and even in season nine which was the season finale that aired on the 14th of May in 2010.
In 2006, Young also played the role of Devon who was Akeelah's brother in the film 'Akeelah and the Bee'. He was also featured as Delmar, the national guard rookie in 2007 in a film called 'The Hills Have Eyes. By 2009, his career was still growing strong even as he was now in his mid-twenties. He played a role as a cocky intern in the surgical show that was a hit comedy 'Scrubs'. His character in the show was quite full of himself although it got revealed that this may have been because he had suffered from being overweight in his childhood. His character goes ahead to get involved and catch feelings for a medical intern.
One of the last shows that Lee was cast in was 'FlashForward', which was an ABC television drama. His role was that of an FBI agent known as Al Gough. He got written off the show in the 7th episode in 2013. The television drama did this by making his character commit suicide to prevent an innocent civilian from dying.
His last role in the acting industry was in 'Rizzoli and Isles' which was a TNT drama series where he played the role of Jane Rizzoli's partner as Barry Frost. He was also featured as a guest 'The Good Guys' which was a Fox drama series as a brother as well as a business partner to one of the arms dealers.
The personal life of Lee Thompson Young
Other than acting, Young Lee was quite an educated man. He was an honorary graduate from the University of Southern Carolina, where his major had been cinematic arts. He was also a member of a fraternity in the university known as Kappa Alpha Psi. Young Lee had a passion for writing as well and in 2007 wrote a screenplay for Mano, which was a short film.
From what Young Lee showed the world, he was flourishing both in his career as well as personal life. He was a very private person and hence why the majority that one can find in regards to him is about his career. He always put up a smile for the camera and did all his work to perfection. The truth of the matter however was that Young had not been in a good headspace for quite a several years before his death.
The astonishing actor had been diagnosed with bipolar disorder in his late teens. Bipolar disorder, which can be simplified to be a manic-depressive illness, is a mental disorder that manifests itself onto people as episodes of changing moods that range from extremely being manic to seasons of extreme depression. When Lee had gotten diagnosed, his mother was not in any way familiar with his condition. She made an effort to talk to one of her friends who was a counselor for mental health in the hope to get more information on what the son was going through and the different ways that she could be there for him. Her friend educated her on the disorder and even gave her insight concerning how rampant suicide was in such cases. Love however says that the idea of suicide concerning her son had not even registered as she simply thought that it could not occur to her son.
Young Lee was able to keep the bipolar disorder in check by the use of medication as well as therapy for quite a number of years. He was determined to build a successful legacy in the acting industry and also made sure to be what one would term 'perfect' son as well as brother.
It was on the 19th of August that the family to the talented Young Lee would receive the devastating news concerning their beloved. The last time Lee was heard from had been at 2:30 pm on the 17th of August. This was when he was having a conversation with one of his friends. When he did not make an appearance for work for the show that he was starring in, it was quite unusual because he was the kind of person who took acting very seriously and would never miss work without having excused himself prior with valid reason. He could not be reached and therefore his friends called the police and asked for them to check on him. It was when the police went to pay him this 'welfare check' that they found his lifeless body beside his couch. His manager released a statement saying that he had committed suicide. The police report following his death confirmed that indeed he had taken his own life using a semi-automatic handgun that was a 40 caliber sig Sauer and that had been rightfully his as it was registered under his name. A total of nine rounds were remaining in the gun, with one shell that was found at the bottom of the couch that his body was lying next to.
The coroner's report stated that his system was clean of any illegal drugs. The only drugs in his body were found to be quetiapine fumarate and lithium which were his prescription drugs for his depression and bipolar disorder. An unidentified witness came forth saying that Lee had no previous threats concerning suicide and also had no financial problems.
It was very shocking for the mother when she was called with the saddening news as she had no idea that the son was going through a hard time. Considering she lived away from Los Angeles where Young was, she said that she could not pick any hint of pain when they talked over the phone, which was pretty frequent. It does make sense, considering he was such a great actor.
It was his death that enlightened the mother further on how much mental illness is neglected in society and led her to start the Lee Thompson Young Foundation just a year after his death. The foundation is aimed at erasing the backhanded stigma that surrounds mental illness through several programs to prevent the world from losing more people to suicide.