Principal Photography Is Set to Commence at The End of the Month in Albuquerque, New Mexico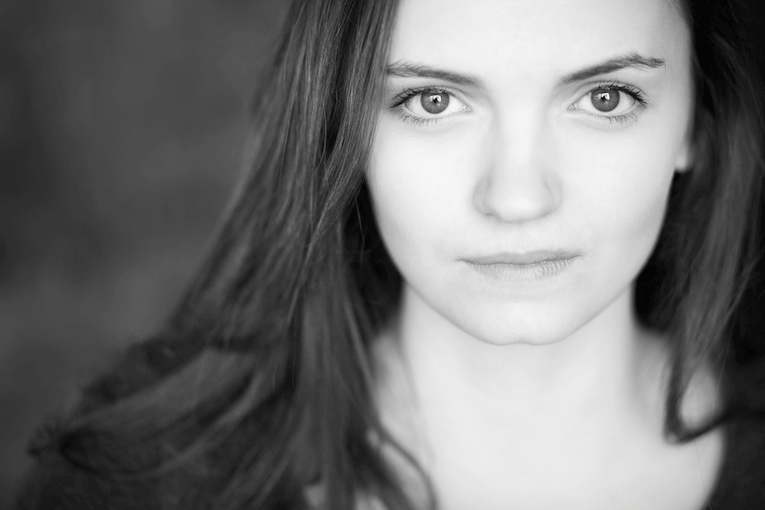 A Visionary Film, First Line Films, and The Vladar Company today announced Coerte Voorhees (The First Line – Now on Netflix) is set to direct Canyon Del Muerto, based on the true story of Ann Axtell Morris, one of America's first female archaeologists. Voorhees penned the script based on Ann's two books and will also produce this historical epic. Abigail Lawrie (Amazon's Tin Star, The Man with the Iron Heart) will star as Ann alongside Tom Felton (the Harry Potter franchise, Ophelia), Val Kilmer (upcoming Top Gun: Maverick, Heat, The Doors, Thunderheart), Elias Koteas (The Thin Red Line, Zodiac, Shooter, Crash), Ewen Bremner (Wonder Woman, Trainspotting), Bronson Webb (Kingdom of Heaven, Ted Lasso), and Hanako Footman (Netflix's The Crown, Guns Akimbo).
Lauren Selig, Edwin Mejia Jr, Luke Daniels, and Jeff Gum will Executive Produce alongside Voorhees and his brother John who are producing under their "A Visionary Film" banner, with "First Line Films" and "The Vladar Company." Spiro Frentzas, John Monckton, Vernon LaVia, Leonard J. Brink, Roger Welp, Jay Stamatis, Jeri Calvetti and Thomas Cali also serving as Executive Producers. Jeff Botelho and Mary Munez will also co-executive produce.
Lisa London and Catherine Stroud are casting the film, which is slated to start production on October 26th in Albuquerque, New Mexico. The film is shooting on location across the Southwest and the Yucatan with special Covid-19 measures and protocols in place in archaeological and cultural heritage sites throughout North America and Mexico, including Canyon De Chelly and Mayapan, in collaboration with the Navajo Nation, National Park Service, andGovernment of Yucatan. 
Canyon Del Muerto is the true story of Ann Axtell Morris (Lawrie), America's first female archaeologist who was a co-discoverer of North America's first civilization. Ann was married to Earl Halstead Morris (Felton) who, along with the historical character Sylvanus G. Morley (Bremner), served as a primary inspiration for Indiana Jones. The film's screenplay is based on Ann's two novels (Digging in Yucatan and Digging in the Southwest), optioned and adapted by Voorhees.
Coerte Voorhees explained: "Ann's story has been with me since I was a high school student volunteer working at the University of Colorado Museum of Natural History in Boulder. I want to introduce the story of this heroic and tragic, pioneering woman to audiences around the world because her story was so inspiring to me. We are honored to be working with Ann's remaining family in addition to the Navajo Nation and National Park Service to retell her story that was lost to time."
Voorhees made his feature directorial debut with Netflix's The First Line, which he co-wrote alongside brother John Voorhees and also produced. Coerte graduated USC School of Cinematic Arts with his MFA in 2016 in the same month as his Netflix acquisition. Coerte has also produced several award-winning documentaries including Jihad in Hollywood and Walking with the Egyptians.
Lawrie is known for starring in Amazon Prime's Tin Star and FilmNation and Lantern Entertainment's The Man with the Iron Heart, alongside Jason Clarke, Rosamund Pike, and more.
Felton famously starred as Draco Malfoy in the Harry Potter franchise, and since boasts an impressive film and television career, including roles most recently in The Flash, Origin, Belle, Message from the King, Feed, and Ophelia. He will next appear in Netflix's The Forgotten Battle and A Babysitter's Guide to Monster Hunting.
Kilmer is currently in post on The Birthday Cake, alongside Ewan McGregor, and Top Gun: Maverick, alongside Tom Cruise. He starred in the original Top Gun, going on to amass an impressive slate including The Doors, Thunderheart, Batman Forever, Kiss Kiss Bang Bang, Columbus Day, Palo Alto, J and the Silent Bob Reboot, A Soldier's Revenge, and many more.
Koteas has worked seamlessly across film, television and stage, with credits including multiple collaborations with Atom Egoyan (Exotica), David Fincher (The Curious Case of Benjamin Button, Zodiac, Crash), Martin Scorsese (Shutter Island), Antoine Fuqua (Shooter), Terrence Malick and David Cronenberg. He recently co-starred with Kate Mara and Ellen Page in Tali Shalom-Ezer's My Days of Mercy, and can next be seen in the final season of "Goliath" on Amazon.
Bremner launched his career with Danny Boyles Trainspotting, reprising his role as Spud in the 2017 sequel T2 Trainspotting. Other credits include: Wonder Woman, Pearl Harbor, Black Hawk Down, Alien vs. Predator, Match Point, Death at a Funeral, Great Expectations, and Bong Joon-Ho's Snowpiercer.
Webb is known for roles in Holmes & Watson, Rogue One: A Star Wars Story, Harry Potter and the Prisoner of Azkaban, and Apple TV+'s "Ted Lasso." Footman is known for roles in "The Crown," Official Secrets, Guns Akimbo, and Slaughterhouse Rulez.
Voorhees is represented by Greenberg Traurig; Lawrie is represented by Gordon and French; Felton is represented by 42, The Gersh Agency and Management 360; Kilmer is represented by Vault Entertainment and Hirsch, Wallerstein; Koteas is represented by UTA and Kipperman Management; Bremner is represented by Independent Talent Group, The Gersh Agency, and Suskin Management; Webb is represented by Sainou and Footman is represented by Denton Brierley.
[wpp header='Popular Posts']