Tradia McCoy Named Midday Personality at Beasley Media Group's WZFX-FM in Fayetteville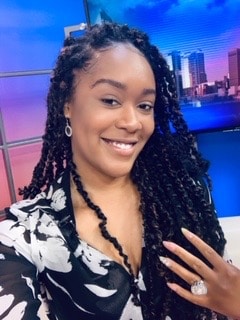 Beasley Media Group announces Tradia McCoy has been named as the new Midday Personality at Foxy 99/WZFX-FM in Fayetteville. She officially began her new position on Monday, October 12th.
McCoy most recently served as the midday personality at WCDX-FM in Richmond, Virginia. Previously she was heard doing middays and worked as the Social Media Manager at WGIV-FM in Charlotte, North Carolina.
"We're extremely excited to welcome Tradia McCoy to the Foxy family," said station Program Director and Brand Manager, Kenny J. "Tradia's energy, passion and social media knowledge made her the fit for middays on WZFX/Foxy 99."