Jerrod Charmichael was the topic of discussion over at the Rickey Smiley Morning Show. At the 80th Golden Globe Awards on January 10, Jerrod Carmichael made a joke about the late pop artist Whitney Houston that has drawn criticism.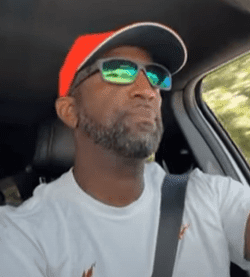 The 35-year-old comedian presided over the ceremony as the first Black host of the award presentation, delivering jokes about Will Smith's notorious 2021 Oscar slap, Tom Cruise's affiliation with the Church of Scientology, and the lack of diversity in the Hollywood Foreign Press.
The former star and creator of "The Carmichael Show" addressed the A-list audience during his introductory monologue by referencing Houston's untimely 2012 passing. To a silent audience, Carmichael announced, "So, we are here, live, at the hotel that killed Whitney Houston, the Beverly Hilton."
Houston passed away on February 11, 2012, at the age of 48, after accidentally drowning in a hotel bathtub at the same venue of the Golden Globes.
Carmichael received backlash for the remark on Twitter, where several people referred to the joke in poor taste, and disrespectful. According to TMZ, a representative for Pat Houston, the singer's sister-in-law and longtime manager, the Whitney Houston Estate was displeased at the joke and believed it was in poor taste.
Rickey Smiley, called the monologue cringe-worthy, explaining how comedians should make jokes that are too funny to notice the cringe. "A joke is like an onion. If I give you an onion and you bite it, it's gonna be nasty, right? But if I slice it up and sautee it and put some flour, some water, and gravy, you eating the same onion but you can't taste it."
"Just be light, and be fun, and be funny." Rickey continued that by making that joke, Jerrod had dug himself a hole because it would be difficult to continue to his next jokes after annoying the whole room with a joke in poor taste.