Radio Facts: Radio Facts: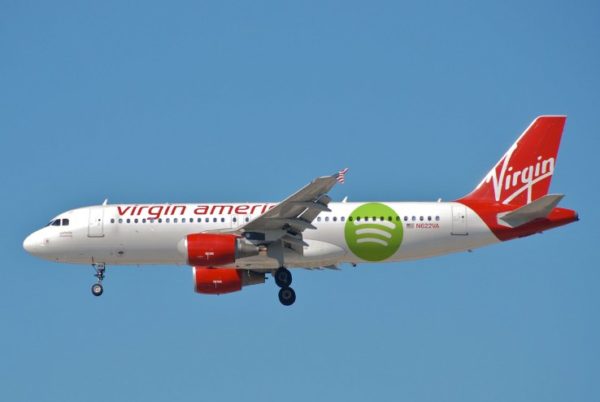 Virgin America, the Silicon Valley-based airline known for offering next-generation in-flight entertainment and connectivity, today teams up with both Spotify, to offer free streaming of its entire catalogue of over 30 million songs, and The New York Times to offer a curated collection of daily NYTimes.com content onboard the airline's new ViaSat WiFi-equipped aircraft through March 2, 2016. The news comes as Virgin America is today named the "Best U.S. Airline" in the coveted Condé Nast Traveler Readers' Choice Awards – for an unprecedented eighth year in a row.
Virgin America is the first U.S. airline to partner with Spotify to offer all Spotify users streaming access to its entire music catalogue of over 30 million songs from 35,000 feet. In addition, Spotify provided song pools based on hundreds of millions of playlists to help Virgin America curate over 60 city-inspired music "Mood Lists" that will inspire and excite guests for their destination. Guests can enjoy in-flight playlists such as New York's "Empire State of Mind", Chicago's "Welcome to the Windy City," all of which can also be found at virginamerica.com/spotify. Virgin America's boarding music is also available as the "#SpotifyOnboard" playlist. New Spotify users can listen for free or take advantage of a free Spotify Premium 30-day trial: www.spotify.com/us/premium
Also today, Virgin America launches an exclusive collaboration with The New York Times to offer guests complimentary in-flight access to a collection of Times content, including breaking news, from Business, Travel, Technology and 'Most Viewed,' on any connected device onboard ViaSat WiFi-equipped aircraft flying on mainland flights*. Guests may also sign up to receive a free 30-day New York Times All Digital Access subscription, good for use both in the air and on the ground.