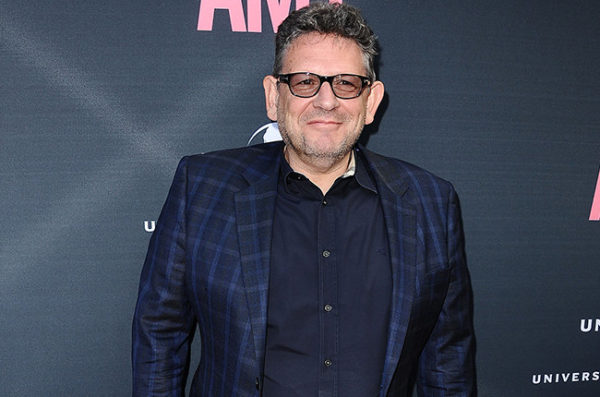 Lucian Grainge, Chairman and CEO of Universal Music Group (UMG), announced the formation of an Executive Management Board comprised of key leaders from across UMG's multiple business units and territories, and the reorganization of its international division into regionally focused hubs.
The new board and structure will strengthen the company's ability to operate its business across 60 countries more nimbly, and position UMG for continued growth as the most commercially successful and creatively diverse music-based media and entertainment company in the world.
Formation of Executive Management Board
Under the new structure, UMG will accelerate its ability to break artists on a global basis, by empowering its regional teams to rapidly deploy greater resources towards developing artists, regardless of the country in which the artist is based or to what UMG label they are signed.
The U.S. label groups, which function as distinct operating units reporting directly to Grainge, will now have the ability to leverage the strength of the new regional hub structure outside the U.S. to more effectively market and develop their artists on a global scale.
Further, the new structure will accelerate the Company's ability to increase its presence in emerging music markets, including Africa, India and China, by utilizing focused teams to build local repertoire, broaden digital partnerships and work alongside other Vivendi companies to strengthen strategic relationships with platforms and brands.
As part of the initiative, Andrew Kronfeld has been promoted to Executive Vice President, Marketing for UMG and will be based at the Company's Santa Monica headquarters. Previously, Kronfeld served as president of global marketing for UMG's international division in London.
In this new role, Kronfeld will work directly with UMG's labels in managing the interaction and coordination of artist repertoire across the new regional hub structure, insuring that artists are receiving the ideal marketing and creative development resources to grow their careers.
Michele Anthony, Executive Vice President of UMG, will add to her current responsibilities oversight of the Company's Canadian operations led by Universal Music Canada president and CEO Jeffrey Remedios as well as the Company's U.S. catalog division led by Universal Music Enterprises president and CEO Bruce Resnikoff.
Boyd Muir, in addition to his role as UMG's Executive Vice President and Chief Financial Officer, will oversee Bravado, UMG's global merchandising company led by Tom Bennett and Eagle Rock, the UK-based producer and distributor of music programming led by Terry Shand.
In addition, Jeffrey Harleston's role, which previously included serving as General Counsel and Executive Vice President of Business & Legal Affairs for North America, has been expanded to include UMG's worldwide operations.
Appointment of Michael Nash as EVP, Digital Strategy
Grainge also announced the appointment of Michael Nash, one of the industry's most experienced and respected digital media executives, as Executive Vice President, Digital Strategy, to oversee UMG's digital business development activities around the world.
Effective November 2, Nash, who will report to Grainge, will serve as a member of the Executive Management Board and work closely with all UMG's operating units providing a critical link between digital strategy and operational execution.
In making the announcement, Grainge said, "Universal Music is one of the world's most powerful sources of creative and commercial opportunities for artists, labels, digital music and video services and platforms.
Our continuing strength rests in our capacity to anticipate and then adapt to the rapid changes in how music is created, distributed and ultimately experienced in an environment that is at once both singularly global and regionally nuanced. As technology and business models continue to evolve, we must do the same."
"The new executive management board and structure will enable us to drive change throughout the organization, meet the individual market's unique needs and serve as the most effective partner to artists in what is more than ever a truly global business. Most importantly, this new structure will be able to accelerate the careers of our artists, by providing them with focused teams that are entrepreneurial and innovative and have the ability to seamlessly tap into the resources of the entire company.
This management team represents the best the music industry has to offer—a combination of deep creative, commercial, regional and industry expertise." Grainge continued, "I also want to welcome Michael Nash to Universal Music and to the executive management board.
Along with his longstanding relationships with our digital and platform partners, Michael brings the perfect balance of creativity and expertise to help further enhance our strategy for growth." Membership of Executive Management Board and Regional Hub Leadership
The members of the Executive Management Board, chaired by Grainge, are (in alphabetical order):
Michele Anthony, Executive Vice President, UMG
Frank Briegmann, President & CEO, Central Europe & Deutsche Grammophon
Jody Gerson, Chairman and CEO of Universal Music Publishing Group
Jeffrey Harleston, General Counsel and Executive Vice President of Business & Legal Affairs, UMG
David Joseph, Chairman & CEO, Universal Music UK & Ireland
Andrew Kronfeld, Executive Vice President, Marketing, UMG
Boyd Muir, Executive Vice President and Chief Financial Officer, UMG
Michael Nash, Executive Vice President, Digital Strategy, UMG
Pascal Nègre, CEO of Universal Music France and President of Italy, Middle East and Africa
Will Tanous, Executive Vice President, Communications, UMG
Regional Hub Leadership overview:
Europe
Frank Briegmann, President & CEO, Central Europe & Deutsche Grammophon
David Joseph, Chairman & CEO, Universal Music UK & Ireland
Pascal Nègre, CEO of Universal Music France and President of Italy, Middle East and Africa
Asia Pacific
George Ash, President, Universal Music Asia Pacific
Naoshi Fujikura, President & CEO, Universal Music Japan
Latin America
Jesus Lopez, Chairman & CEO, Universal Music Latin America and Iberian Peninsula