Phenomenally gifted, critically- acclaimed, R&B electric duo, THEY. has returned after their hiatus, delivering their long-awaited sophomore album, "The Amanda Tape", available globally via Avant Garden, in partnership with Island Records.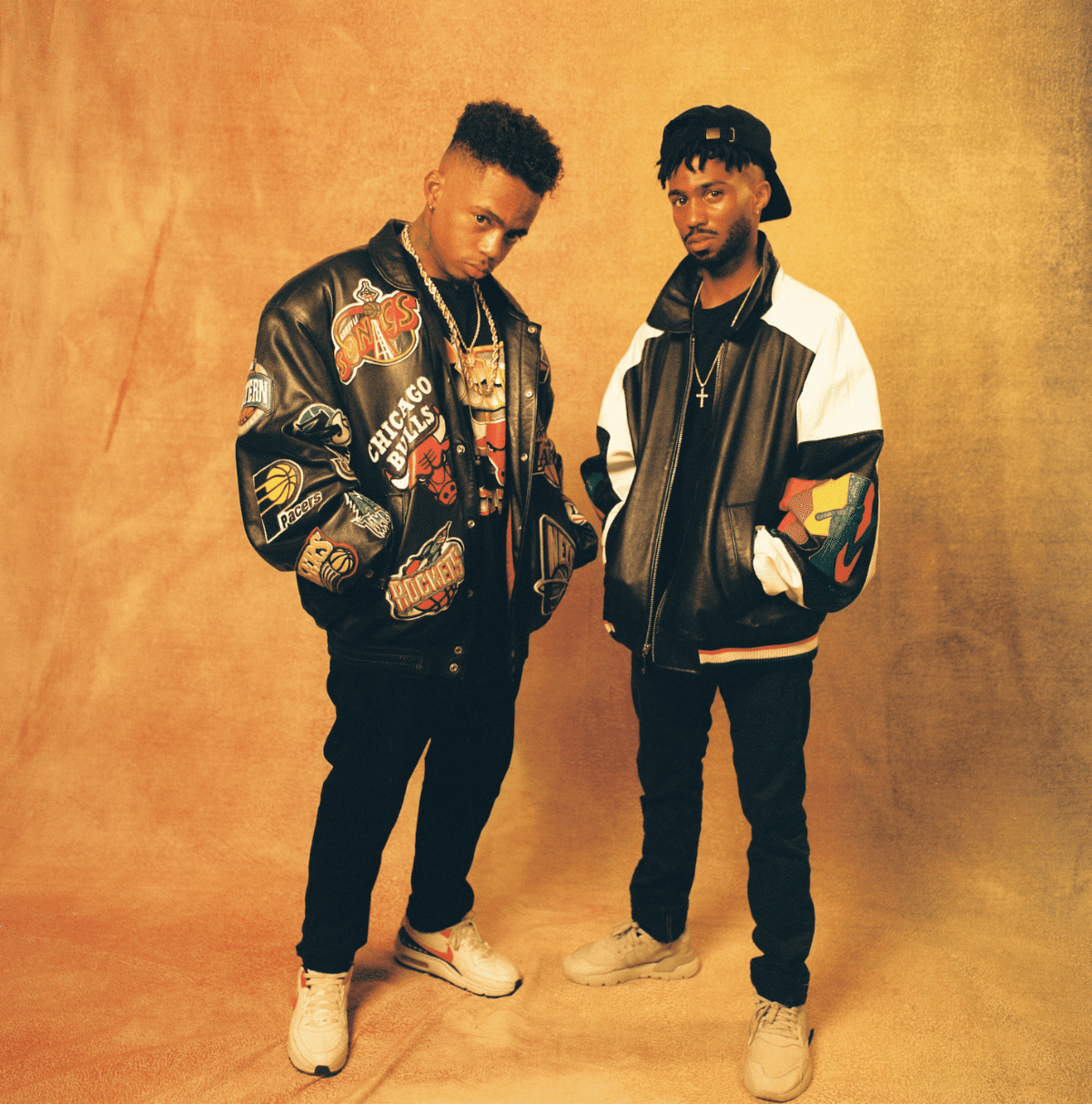 The album that has been a digital fan-favorite includes features from Wale, Three 6 Mafia's Juicy J and Tinashe. To celebrate the release of their new album, Dante and Drew Love have surprised their fans with their poignant video for "On and On", the lead single off the tape. Discussing what seems to get worse every day, from racial injustice, to the importance of protecting black women and men, to the representation of positive images and valueof black lives– THEY. take their somber visual approach to another level in the song that leaves listeners hopeful, for better days to come.
The LA pairing returns to the scene more mature and more magnetic than ever, as Billboard beamed, "The R&B duo encapsulates the Black Experience living in America."
"This song has dual meaning to it. On the surface it's a song about a relationship, but when writing it, we were also speaking about our relationship with the world around us. Things have changed so much, so rapidly and we must believe there's hope that things will change for the better. 
From day one we've wanted to use our platform responsibly to shed light on issues that affect us. This song was an opportunity to keep the conversation going about police brutality and social injustices that have afflicted our community for years." – THEY. 
Heartbreak, happiness and life lessons gave birth to THEY. 's sophomore release of "The Amanda Tape", that's been receiving acclaim from COMPLEX, The Fader, ESSENCE, NME, Clash, HNHH, INTERVIEW Magazine, FLAUNT Magazine,Notion, UPROXX, and many other outlets. Stand out tracks such as "Count Me In", "Play Fight with Tinashe", "All Mine", "STCU with Juicy J" and streaming favorite, "Losing Focus with Wale", have earned the guys over 22 million streams-to-date and excitement, at what seems to be the moment for new music, that's been healing for many. 
This has spurned conversations that have transcended Dante and Drew's coming of age album, an ode to R&B, that dives into the various phases of relationships, break-ups, black love, vulnerability, black intimacy, accountability as black men and purpose. All of this alongside Drew Love's vocal crooning and Dante's cozy production, fans and critics alike echo JEZEBEL's sentiments saying, " THEY. takes me back to a golden era of R&B when Craig David's "Fill Me In" was hitting right and Usher was doing that footroll skate dance in videos". 
Even in a quarantine, THEY. has managed to beat isolation, creating an album that feels like it's narrating the ups, the downs and the in-between of your life. Bringing their music to life to help fans get through isolation they've stunned with their live acoustic performances recently on their YouTube Acoustic Performance and their next level DIGITAL FADER FORT, performance.  
The moral of the story is, of THEY. show no signs of slowing down. Even in a global pandemic, Drew Love and Dante are poised and ready for their breakout year, as theR&B duo to watch for 2021.