Radio Facts: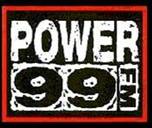 t Grammy nominated singer/songwriter Raheem Devaughn who'll share   selections from his latest album before a select group of listeners in the station's Performance Studio at 12:00 noon Monday August 30, followed by a Tuesday noon   performance from Philadelphia born J Records artist Jazmine Sullivan presented by Power 99 fm. Raheem's performance will be streamed live on www.power99.com and www.wdasfm.com and Jazmine can be seen live on www.power99.com.
Raheem DeVaughn's latest album "The Love & War MasterPeace" combines love songs and social commentary.   In his bio DeVaughn says, "With everything going on, it just feels like the right time for it. As a country I think we've made some progress, but we remain divided ""it's still poverty versus wealth and good versus evil. We're separated by skin color and religion, politics and control over natural resources. I think of this album as a natural extension of where I am personally and where we are as a nation."
Philadelphia native Jazmine Sullivan's debut single "Need U Bad"   from her first album "Fearless" reached number one on Billboard's Hot R&B/Hip-Hop Songs charts. Her sophomore album "Love Me Back" is scheduled for release October 5, 2010.