Home
Tags
Syndicated radio show
Tag: syndicated radio show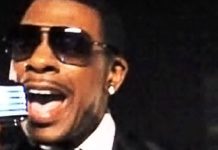 R&singer/songwriter/producer/radio show host Keith Sweat adds author to his list of titles with the upcoming release of his first book "Make It Last Forever: The Do's and Don'ts".
Radio Facts: Before CPAC tapped him for its keynote address, the Fox host's history was riddled with drugs and mental illness.  John Avlon—author of Wingnuts: How the Lunatic Fringe Is Hijacking America, available now from Beast Books—on how Beck became the Pied Piper of the right for the angry and disenfranchised. The most anticipated speech at CPAC this year isn't
For the last few days on Sportscenter this has been a very hot topic. D.L. Hughley even addressed it on his syndicated radio show. Should the NFL penalize players for the use of the N-Word on the field?I just want to know how they are going to really be able to execute it fairly and properly.