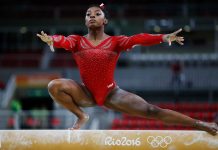 Gold medal gymnast Simone Biles will be the subject of a new Facebook Watch original series that will track her preparations for the postponed Tokyo Olympic Games, which is expected to be her last run at a medal. "Simone vs Herself," timed to premiere this summer along with the Tokyo Olympics (currently scheduled for July 23-Aug.
FAMU will be an official SWAC member on July 1, 2021 The Florida A&M University (FAMU) Board of Trustees (BOT) has approved the University's move to join the Southwestern Athletic Conference (SWAC), beginning with the 2021/2 academic year.The move was approved by SWAC member schools 10-0 Thursday afternoon. "While we have had a long-standing relationship competing in the Mid-Eastern Athletic
Radio Facts: Radio Facts: UNDISPUTED is a new daily two and a half hour sports debate show starring Skip Bayless and Shannon Sharpe, and moderated by Joy Taylor. Every day Skip and Shannon will give their unfiltered, incisive, passionate opinions on the biggest sports topics of the day.
Radio Facts: Radio Facts: The International Athletic Association (IAA) announced today iconic tennis star Serena Williams and legendary boxer Muhammad Ali as the recipients of the esteemed 2016 Jesse Owens Awards.
Radio Facts: Radio Facts: Last month, Bud Light made "waves" across the country when it announced Bud Light Hotel New York would take place on a brand-new cruise ship docked on the Hudson River.
Radio Facts: Radio Facts: WFAN's popular morning show hosts present a night of laughs featuring an ensemble of nationally recognized and local comedians. Super Comedy Jam showcases comics hand selected by Boomer and Carton, many of whom have appeared on, or are friends of the show. Tickets to Super Comedy Jam go on sale Friday, Dec.
CBS SPORTS NETWORK TO TELEVISE WFAN'S TOP RATED MORNING SHOW "BOOMER & CARTON""Boomer & Carton" to Debut January 2014 on CBS Sports NetworkCBS announced today that beginning January 2014 CBS Sports Network will simulcast "Boomer & Carton," the popular morning show broadcast on CBS RADIO's WFAN-AM/FM.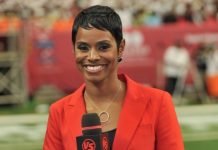 ATLANTA, GA (August 30, 2013) - Multimedia personality and sports enthusiast Rashan Ali has been tapped to provide insightful sports commentary from the sidelines of college football games that will air this Fall nationally on CBS Sports Network. Games featured will include long-time, exciting rivalries like Fordham University vs. LeHigh University and Southern Miss vs.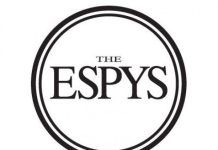 The 2013 ESPYS presented by Capital One reveal some of the most coveted items right now ""all included in The 2013 ESPYS Gift Bag. It's the most anticipated goodie bag in sports created to celebrate and honor the past year in sports at The 2013 ESPYS (Wednesday, July 17, at 9:00 p.m.
Today I am pleased to announce that We Will be launching a new Radio Station this fall - Sports Radio92. QFM.We have an...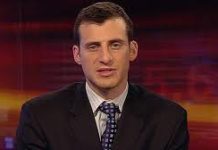 Multi-faceted sportscaster Doug Gottlieb of ESPN has signed a multi-year deal with CBS and will contribute across CBS Sports properties, it was announced today...
Radio Facts: Jay Z Shares His Thoughts on Music, Sports, Relationships and Life in a One-Hour Original Special 'FOOD FOR THOUGHT: CONVERSATIONS WITH JAY Z' Premiering Thursday, September 10 at 7:00 p.m. BET will interrupt its wildly popular daily series, 106 & PARK to bring you Jay Z - uncut, uncensored and surprisingly open about his life experiences.