[caption id="attachment_194494" align="alignnone" width="2252"]
Nina Shaw[/caption]
Time's Up Co-founder to Discuss Sexual Harassment At 2018 Entertainment Industry Conference
Cryptocurrency, Cyber Security, Liability Claims Among Session Topics
A conversation between attorney 
Nina Shaw
, a co-founder of the Time's Up movement against sexual harassment, and 
Peter Caranicas
, Variety Magazine managing editor for features, will highlight the 48
th
 annual Entertainment Industry Conference on 
June 20
.
George Savitsky
, CPA, founder of Savitsky, Satin, Bacon & Bucci, will receive the 2018 Accountant of the Year Award during the conference. Savitsky is being recognized for his impact on entertainment business management and for his work with charitable organizations, including the Michael J. Fox Foundation. Produced by the CalCPA Education Foundation, the annual conference attracts an audience of CPAs, attorneys and advisers who serve the entertainment industry. This year's conference will feature sessions on alternative investments such as cryptocurrency, liability claims resulting from natural disasters and allegations of sexual misconduct, clients doing business in 
Canada
 and vice versa, and providing physical and cyber security for clients and their firms.  
NE-YO AND DIGGY SIMMONS ATTEND INTERACTIVE POP-UP "LIFE COACH" IN NEW YORK CITY
[caption id="attachment_194460" align="alignnone" width="1024"]
(L to R) Diggy Simmons, Sheila E, Ne-Yo Photos by BFA[/caption] Last night, Platinum recording artist and entertainer artist Ne-Yo and industry newcomer Diggy Simmons attended the "Life Coach" Launch an interactive pop-up in New York City. Ne-Yo and Diggy both were spotted wearing the luxury brand enjoying the playful surreal experience that was "Life Coach."
(L to R) Ne-Yo, Ryan Leslie
Radio Facts: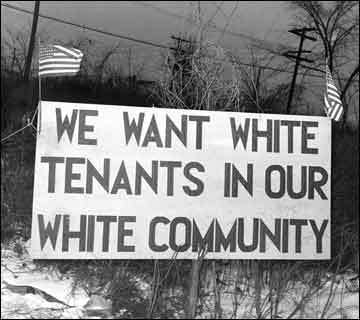 Don't let the sun set on you in a sundown town. That's what signs at the city limits of all-white communities warned when African-Americans were not allowed to live there or even visit after the sun set. This method of exclusion was often held by an official policy or restrictive covenant-. The practice of excluding blacks from American towns was so prevalent that, by 1936, it became the impetus for Harlem civic leader Victor Green to pen the Negro Motorist Green-Book, a guide designed to help African-American travelers avoid places where they could be harassed, threatened, or even killed. Today, it is illegal for sundown towns to exist on paper due to the 1968 Fair Housing Act, but some believe that communities remain sundown by reputation and reluctance to diversify. In the fourth installment of Investigation Discovery's Black History Month anthology THE
INJUSTICE
FILES, filmmaker
Keith Beauchamp
takes a cross-country road trip to explore whether these exclusionary practices still exist today. Produced exclusively for
Investigation Discovery
by
Al Roker
Entertainment, THE
INJUSTICE
FILES:
SUNDOWN
TOWNS
one-hour special premieres Monday, February 24 at 8/7c. "We are thrilled to work with Keith Beauchamp, one of America's leading investigative filmmakers, and the revered team at
Al Roker
Entertainment on this fourth installment in the
INJUSTICE
FILES
anthology, which has built a reputation for exposing unresolved Civil Rights cases and modern-day discrimination," said Kevin Bennett, general manager of
Investigation Discovery
. "We hope this special draws attention to racial discrimination cases that deserve closure and inspires viewers to push for progress on civil rights issues that are affecting their hometown communities." "It is unbelievable to find that sundown towns may still be a reality in the United States," said Al Roker, CEO of
Al Roker
Entertainment. "We appreciate the opportunity to work with
Investigation Discovery
to shed light on a situation that many people don't even realize could be in their own backyards." "When we set out to film THE
INJUSTICE
FILES:
SUNDOWN
TOWNS, my objective was to challenge the opinion that sundown towns still exist in America today. Can African-Americans really travel wherever they please in this modern America?" Beauchamp said. "Now having visited communities that were historically known as sundown towns, I am left with the sense that rules may have changed by the book, but towns still exist where the social standard hasn't been reset." Beauchamp explains that sundown towns are largely a northern phenomenon born from how African-Americans in the region typically made their living. Work largely consisted of daytime domestic responsibilities and thus nightly curfews were created to encourage African-American workers to leave town promptly at the end of their shift. THE
INJUSTICE
FILES:
SUNDOWN
TOWNS
travels to three historically-sundown towns in Indiana, Illinois, and Ohio:
Radio Facts: Description: "Police in north Louisiana say a 36-year-old man is accused of killing the 18-year-old rapper known as Lil Snupe in an...
Radio Facts: Originally posted on 2012-07-27 11:04:35 Urban radio legend Butterball passed early this morning. He had been struggling...