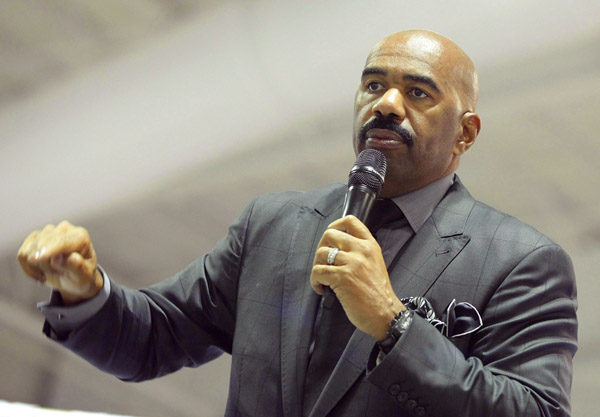 Steve Harvey is many things to many people and he continues to expand his brand. He has been using his brand for a while to support his mentoring camps and now he is preparing to use his brand to address the violence in Chicago.  Harvey plans to  devote an episode of his popular daytime talk show this month to discuss the gun violence that is plaguing the city.
The Chicago violence episode will take up the entire hour as it was taped Jan. 28 and tentatively scheduled to air the 15th of February.  A representative of the show revealed the show is a town hall format with President Barack Obama's senior adviser Valerie Jarrett chiming in via satellite while the audience consists of people affected by gun violence.
At least 50 homicides were reported in Chicago in January, the deadliest start to a year since at least 2000.  With Steve Harvey filming his show in Chicago, it is only right that he use his platform to attempt to place a small dent in the corrupted and violent infrastructure of the city.