Radio Facts: Radio Facts: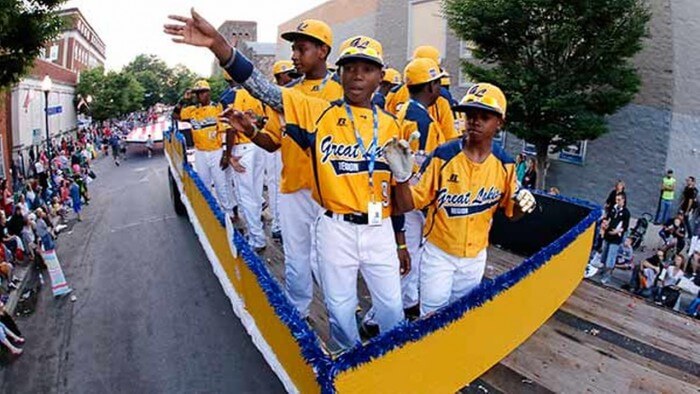 While the tragic shooting of Michael Brown and the Ferguson, MO protests have been rightfully garnering most of the media attention, there is another story on the positive side of life that has a plagued city believing again.
Chicago, also known as the "City of Big Shoulders" has been carrying a heavy weight with the continuous violence and murders that have plagued the city. I don't want to give the impression that the entire city is under siege or that it's some sort of war zone because it's not but one murder is too much in my opinion.  It is a city where the normal parting salutation is "Be safe" rather than "Take care" or "Have a nice day." When Chicago residents say it, they say it with an almost subconscious or unspoken knowledge that they know you understand the anger, pain, fear, and hopelessness that has inflicted so many communities.
Even with those aforementioned problems, as stated, Chicago is still the "City of Big Shoulders" and the city breathes resilience and hope especially when it comes to its love of sports. Some say Chicago is a Bears' town, others may say it's all about the Cubs, and of course many of us still hold on to the legend that is Michael Jordan and the beloved Chicago Bulls.
Speaking of the "Da Bulls,"  20,000 people stood on their feet just a few days ago in honor of MVP point guard, Derrick Rose returning to the United Center court for the Team USA Basketball game against Brazil. After suffering two knee injuries that kept him out the majority of the last two years the city awaits the true return of its native son hero, Derrick Rose. when the NBA season begins.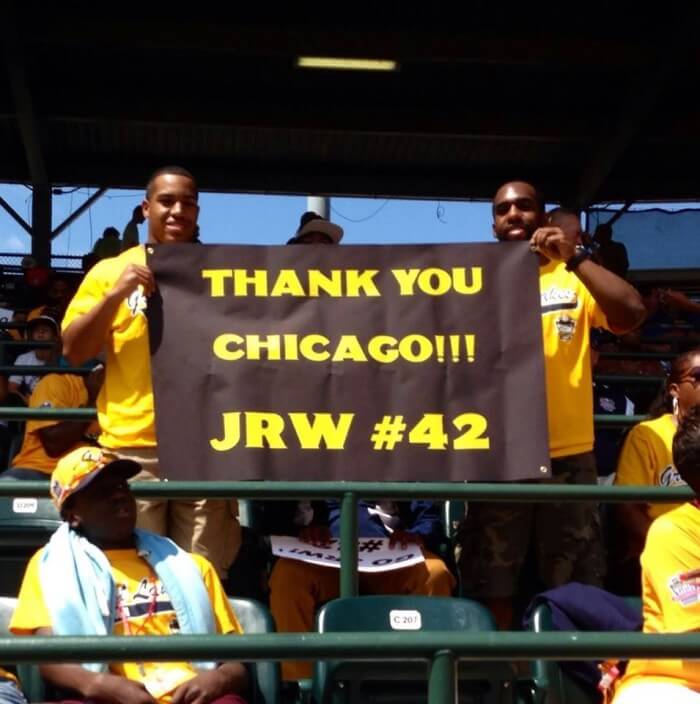 Although D. Rose has the power to energize the city, not even Chicago's prodigal son has invigorated the city like the Jackie Robinson West All Stars baseball team, who are making their way through the ranks for ultimate glory in possibly winning the Little League World Series.  Right now, Chi City has become a JRW town.  With some of their games being televised on ESPN, they are garnering higher ratings than both of Chicago's professional baseball teams.
From watch parties popping up around the city to Illinois Governor, Patt Quinn attending one of their games, JRW has  brought life back to the city of Chicago. Facebook posts and tweets of support from Chicago residents and beyond have been trending on the social media sites. Go to any sports bar, barbershop, grocery store, or beauty salon and "Let's Go JRW" is posted somewhere or everyone is talking about the team in the same vein in which celebrities and heroes are honored.
Well coached by Coach Darold Butler, the team has been winning game after game after game. They finally met their match this past Saturday as they suffered a 13-2 loss to Las Vegas in the second round of the Little League World Series.  Facing elimination after their loss, Jackie Robinson West rose to the challenge Monday night as they defeated Rhode Island 8-7 in a very close game that came down to the wire.  This team embodies the true spirit of Chicago as they are just as resilient as the south side neighborhood where they developed their "Big Shoulders." With every hit, home run, and win, this team brings a multitude of smiles to a city that needs a little sunshine. 
The Jackie Robinson West All Stars have instilled a new sense of pride in the city of Chicago. With so many kids in the city carrying the weight of violence, conflict, and sadness on their shoulders it's absolutely amazing to see these kids carrying the weight of pride and victory for a city that needs hope.
One Chicago native said, "the last time I witnessed this type of unified hope and energy in Chicago was back when we elected Barack Obama."
With their next opponent being Texas on Tuesday night, JRW has their work cut out for them but win or lose, they have already done so much just by doing what they love. If the words in that aforementioned quote are true then maybe, Jackie Robinson West has truly given Chicago the "Audacity to Hope" and believe.