Radio Facts: Radio Facts: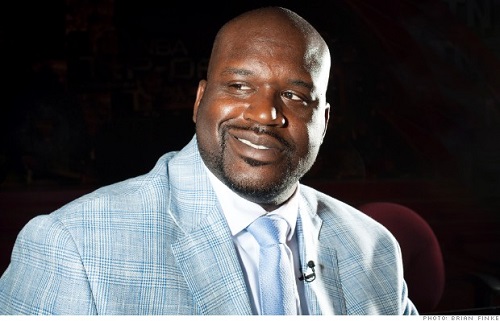 Launching his podcast just four weeks ago, Shaquille O'Neal, arguably the biggest player in NBA history, delivers big on The BIG Podcast with Shaq. PodcastOne, America's leading podcast network and the show's exclusive production, distribution and advertising sales partner, is proud to announce that the BIG podcast is a huge hit across audiences and advertisers, and boasts an impressive guest roster for upcoming episodes.
An instantaneous hit, The BIG Podcast with Shaq took the #1 spot on the iTunes Sports Charts for three consecutive weeks, and holds its place at #1 on PodcastOne's ranking of the network's more than 200 top podcasts. The advertising industry has also spoken through several brand-name partnerships, including Mazda, Vonage, Draft Kings and True Car, and the podcast's success has resulted in sold-out inventory since the show's debut.
The podcast's rise to the top has also drawn in some of the biggest names in sports and entertainment. The episode released July 7th will feature comedian Adam Sandler and Cleveland Cavaliers point guard Kyrie Irving, and the July 13th show includes conversations with reality star Kim Kardashian, actor Joel McHale and comedian Jeffrey Ross. Singer Justin Bieber, and podcast host and WWE personality Steve Austin are also scheduled to appear in the coming weeks.
"This is a podcast I've wanted to do since I started PodcastOne," said Norm Pattiz, PodcastOne Chairman and CEO. "I knew with the success of programs like Steve Austin, Dan Patrick, Adam Carolla and more than 200 of the most-listened-to podcasts on our network, that this would be a monstrous hit and a heck of a lot of fun. It has proven to be both."
New episodes of the show are available every Monday at https://podcastone.com/the-big-podcast-with-shaq and on iTunes.