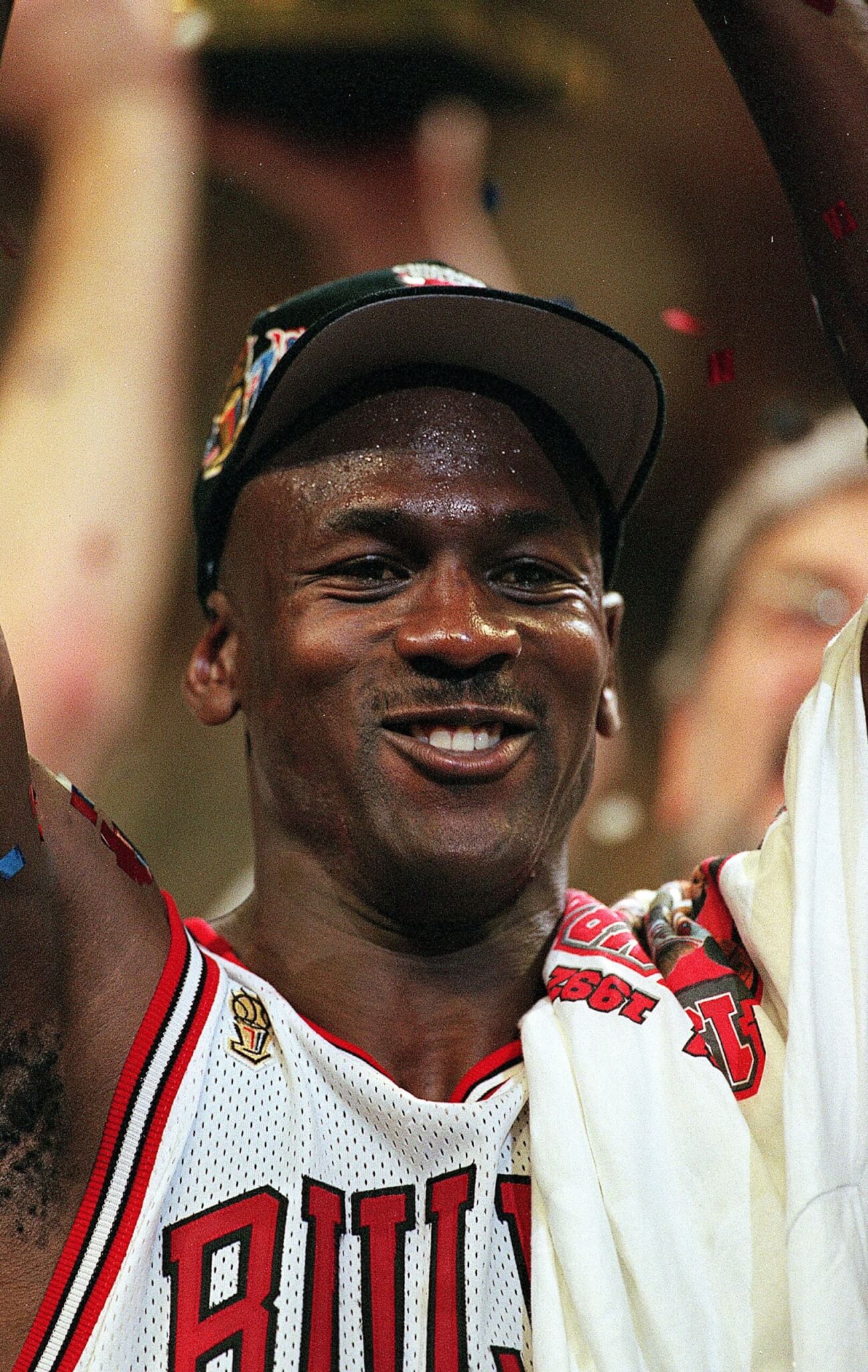 We can't get enough of The Last Dance. Most sports fans will agree that The Last Dance was captivating television. There was drama and comedy during the document and since the document aired. Some players felt they weren't represented well while others wondered why they were not apart of the documentary. The memes from Michael Jordan watching videos of player interviews, listening to music, messing with Scott Burrell and the quote of "then it became personal for me" have provided so much entertainment. Everyone was talking about it and wanted more.
Well, you get your wish in the form of a podcast. Audible is partnering with the NBA to create "Beyond the Last Dance," a 10-part podcast series that will cover new storylines and topics from the Bulls dynasty. The series will debut on August 31st and will be hosted by JA Adande and BJ Armstrong. Adande has covered the NBA and the Bulls for years and Armstrong won three championships as a member of the Bulls.
Each episode will be 40 minutes long and will feature new interviews with former players, coaches and journalists who will provide never-before-told stories about one of the greatest dynasties in sports. The NBA and Audible are hoping to benefit from the success of the documentary that was the most-watched documentary ever on ESPN. The documentary saved ESPN programming during the sports shutdown due to Covid-19.
Fans are hoping to hear more funny and controversial stories about one of the most-beloved teams in sports history. What other stories will Steve Kerr, Dennis Rodman and Scottie Pippen share and will we get a chance to hear from Craig Hodges? Hmmm, I wonder. Maybe we will get a chance to hear from other members of the media like Robert "Scoop" Jackson, who has plenty of never-before-heard/told stories. Of course, fans will be hoping to hear more from Michael Jordan because he constantly gives us meme and social media gold.