Ahmir "Questlove" Thompson's directorial debut "Summer of Soul (…Or, When the Revolution Could Not Be Televised)" was acquired by Searchlight Pictures and Hulu for more than $12 million, two sources tell Variety, besting the documentary sales record previously set when Apple and A24 acquired "Boys State" at Sundance in 2020.
The deal took place following the film's Sundance premiere, where it took home both the Grand Jury prize and Audience award.
"I'm so honored to be allowed to manifest my dreams after all this time," Thompson said in a statement. "This is truly an honor. 'Summer Of Soul' is a passion project and to have it resonate with so many people on so many levels has been incredibly rewarding. I am very happy to begin this new chapter with the team at Searchlight/Disney/Hulu and look forward to sharing the important story behind the film with audiences worldwide.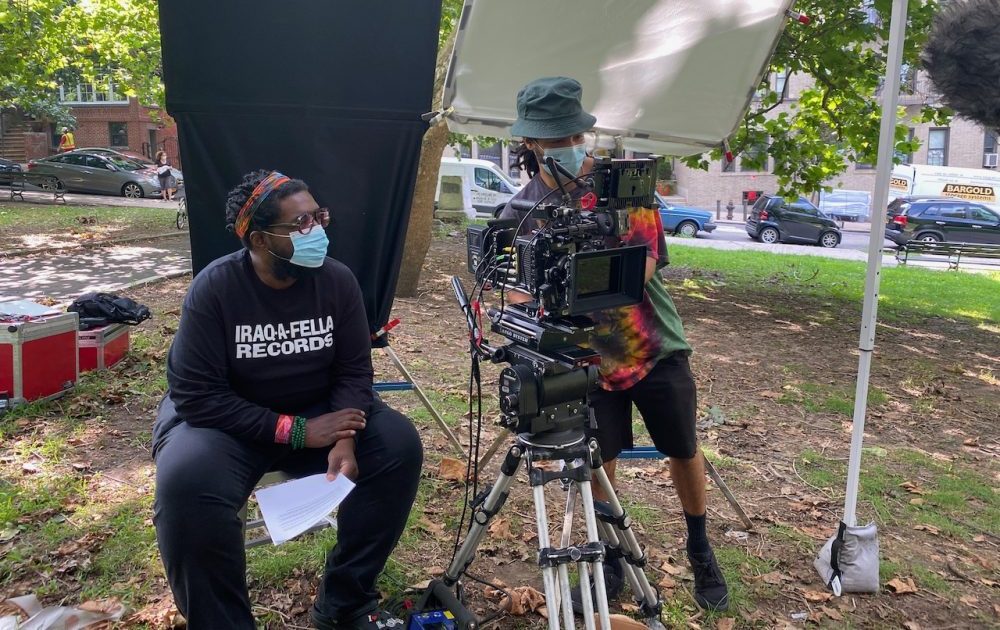 The deal, brokered by Cinetic Media, is for worldwide distribution rights to the picture, with the film set for theatrical release, as well as streaming on Hulu in the U.S. and internationally on Star and Star plus, according to Variety. Disney's Searchlight and Hulu reportedly won the doc in a bidding war that included streamers, studios and specialized divisions. But the doc's eventual record-breaking sale, "validates and values Black storytellers who have been underrepresented for many years," an individual familiar with negotiations told Variety.
The documentary, produced by Joseph Patel, Robert Fyvolent and David Dinerstein, highlights the 1969 Harlem Cultural Festival, a six-week music gathering held at Mount Morris Park in Harlem. The roster of talent included Stevie Wonder, Sly and the Family Stone, Gladys Knight and Pips and Nina Simone.
How this landmark event that drew more than 300,000 fans was all but forgotten in pop culture for more than 50 years is revealed in more than 45 hours of footage that Thompson and his production crew unearthed and are now bringing to the screen.
Searchlight Chairmen Nancy Utley and Steve Gilula said: "Ahmir has crafted an incredible and inspiring debut film that is both timeless and relevant. We're very proud to be involved in bringing this cultural celebration to the widest audience possible both in theaters and at home."
Rebecca Campbell, chairman, International Operations & Direct-to-Consumer, part of Disney Media Entertainment Distribution, called the film, "both a joyous and revelatory documentary helmed by one of the most gifted artists of his generation."
AD
"Summer of Soul" is directed by Thompson and produced by Patel, Fyvolent and Dinerstein with RadicalMedia serving as creative and production partners. The project is a Vulcan Productions production in association with Concordia Studio, Play/Action Pictures, LarryBilly Productions, and produced by Mass Distraction Media and RadicalMedia.