Radio Facts: Radio Facts: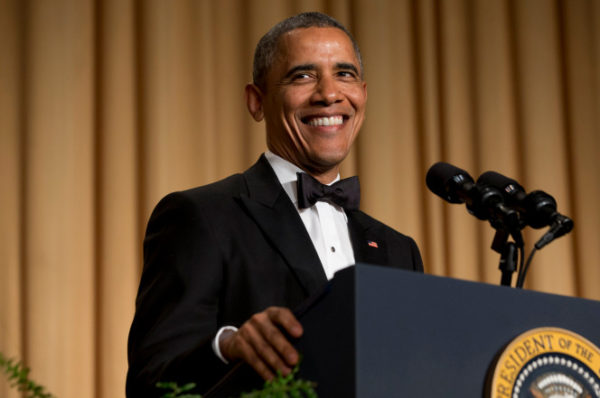 The Congressional Black Caucus Foundation, Incorporated (CBCF) that President Barack Obama will deliver his seventh and final keynote address at its 46th Annual Legislative Conference (ALC) Phoenix Awards Dinner. The event is scheduled for 6 p.m., Saturday, Sept. 17 at the Walter E. Washington Convention Center. The evening's co-emcees will be Trevor Noah, host of The Daily Show on Comedy Central, and actress Sanaa Lathan, who has a new show premiering this fall on FOX. Honorary co-chairs of this year's conference are U.S. Representatives Karen Bass of California and Lacy Clay of Missouri.
"President Obama is our nation's most influential and demonstrable voice. We are honored to have him speak at the Phoenix Awards dinner," said R. Donahue Peebles, chairman of the CBCF board of directors. "In the face of great challenges, his historic two terms in office have strengthened America's resolve to close the persistent gaps between the daily realities and the actual well-being and security of African Americans."
The Phoenix Award is the CBCF's highest honor, presented to individuals whose extraordinary achievements strengthen communities and improve the lives of individuals, families, and communities, nationally and globally.
"We are extremely proud of the leadership, civic engagement and commitment shown by this year's honorees—and salute their efforts to promote empowerment and respect for and among all people," said CBCF president and CEO, A. Shuanise Washington. "Our honorees embody the foundation's 40-year commitment to raise awareness and address the challenges African Americans face every day in education, health care, minority business development and entrepreneurship."
This year's distinguished honorees are as follows:
Democratic Presidential Nominee Hillary Clinton will receive the inaugural Trailblazer Award, in recognition of becoming the first woman presidential nominee of a major party in the United States and her remarkable contributions to the nation. The Trailblazer Award recognizes a leader who is the first, in his or her chosen field, to make a global or national groundbreaking achievement and whose vision, perseverance and lifework has created opportunities for African Americans and minorities.
U.S. Representative Charles B. Rangel will receive the first-ever Congressional Black Caucus Founder's Award, recognizing his leadership as a founding member of the Congressional Black Caucus and his unparalleled contributions to the nation.
U.S. Representative Marcia L. Fudge will receive the Barbara Jordan Award in recognition of her exceptional public service and long-standing commitment to improving social and economic conditions for the people of Ohio and the nation.
Robert F. Smith, founder, chairman and chief executive officer of Vista Equity Partners, will receive the CBCF Chair's Award for his outstanding contributions as an investor and entrepreneur, and for his long-standing commitment to improving the social conditions of communities around the world.
Emanuel African Methodist Episcopal church will receive the Congressional Black Caucus Chair's Award in honor of the "Emanuel Nine" for their extraordinary strength and courage in the face of adversity.
The Phoenix Awards Dinner is the primary fundraising event for the CBCF, a 501©3, non-partisan, nonprofit, educational and research institute. This black-tie event showcases the CBCF's education and leadership programs, and provides an opportunity to recognize outstanding individuals who make humanitarian contributions to society. To purchase tickets to the dinner and to register for the ALC, visit cbcfinc.org/alc.